The next installment in the Call of Duty franchise is bringing back many fan favorites, but there are also some major new features coming to Black Ops 4.
On Oct. 12, Black Ops 4 will hit the shelves and fans will get to play the game modes they know and love, such as Team Deathmatch, Search and Destroy, and Zombies. Players will also have something new to play, however, with the arrival of Call of Duty's first battle royale mode, Blackout.
Blackout will feature the largest map in CoD history with Treyarch game design director David Vonderhaar saying it is 1,500-times larger than Nuketown, one of Call of Duty's smallest and most popular maps. The game mode will also include characters, weapons, and parts of maps from past Black Ops titles.
Another exciting feature for the game mode is the inclusion of sea, land, and air vehicles. This element has been made popular in the Battlefield series, but Treyarch's aim to make Blackout unique is evident with the additions of RC-XDs and Zombies content.
Rumors
Although the game mode and some of the features in it were confirmed in Thursday's reveal event, some things are still unknown in Blackout. One of the most important being the player count.
In Fortnite and PlayerUnknown's Battlegrounds, 100 players are dropped into battle against each other—but it seems Blackout may have even more players in a single game.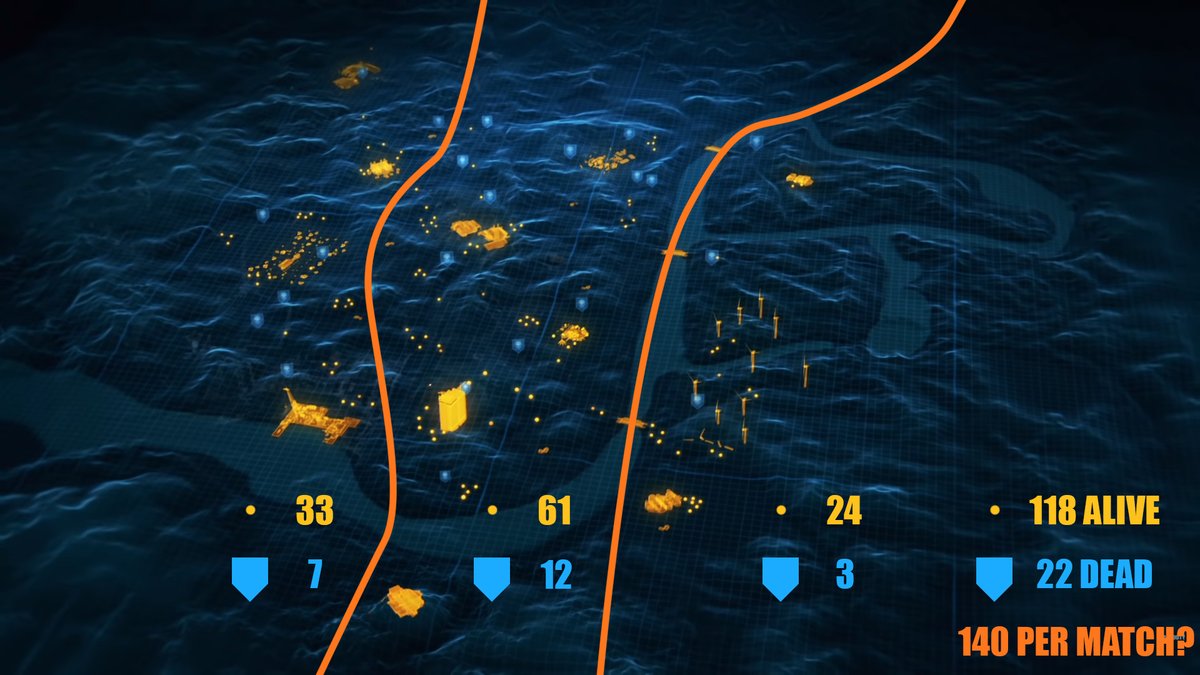 According to Twitter user Brodie Cromar, who counted all of the dots in the Blackout trailer, there are at least 140 players in the graphic. Although that doesn't necessarily mean Blackout will have 140 or more players in a single game, it is a possibility.
---
This article will be updated regularly with additional information and rumors. This article was last updated at 5.30pm CT on May 18.