The Call of Duty World League revealed several locations where its 2019 events will be held during the CWL Las Vegas livestream on Friday.
From March 15 to 17, the CWL's best teams will compete in Fort Worth, Texas in an open event. Competitive CoD is also returning to Anaheim, California from June 14 to 16. Additionally, there will be an open event in the United Kingdom, although the exact location wasn't revealed.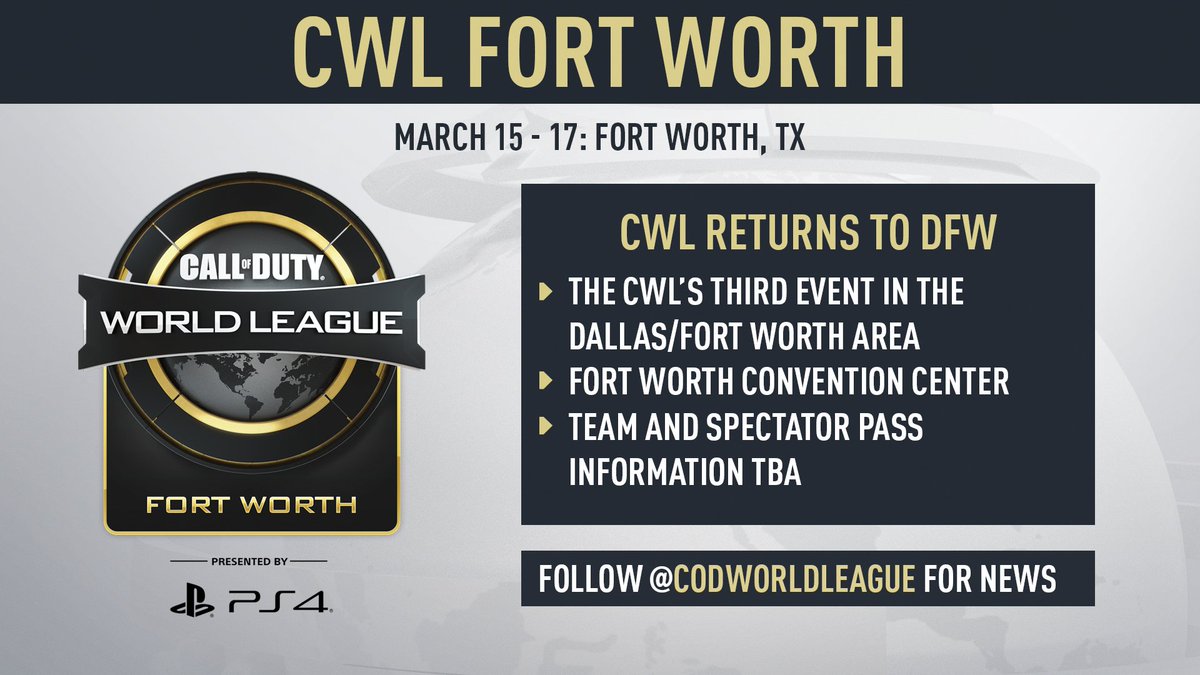 The analysts on the CWL Vegas desk also mentioned the CWL Pro League finals and CWL Championship, but said details for both will be announced at a later point.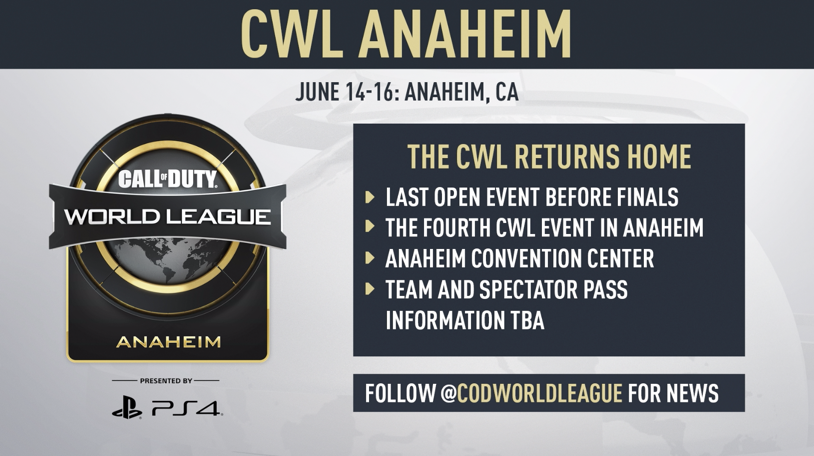 For the last two seasons, the CWL Pro League's postseason has been held at the MLG Arena in Columbus, Ohio. And while the CWL Championship was initially played in Los Angeles for the first few years, the event hit Orlando, Florida in 2017 and Columbus earlier this year.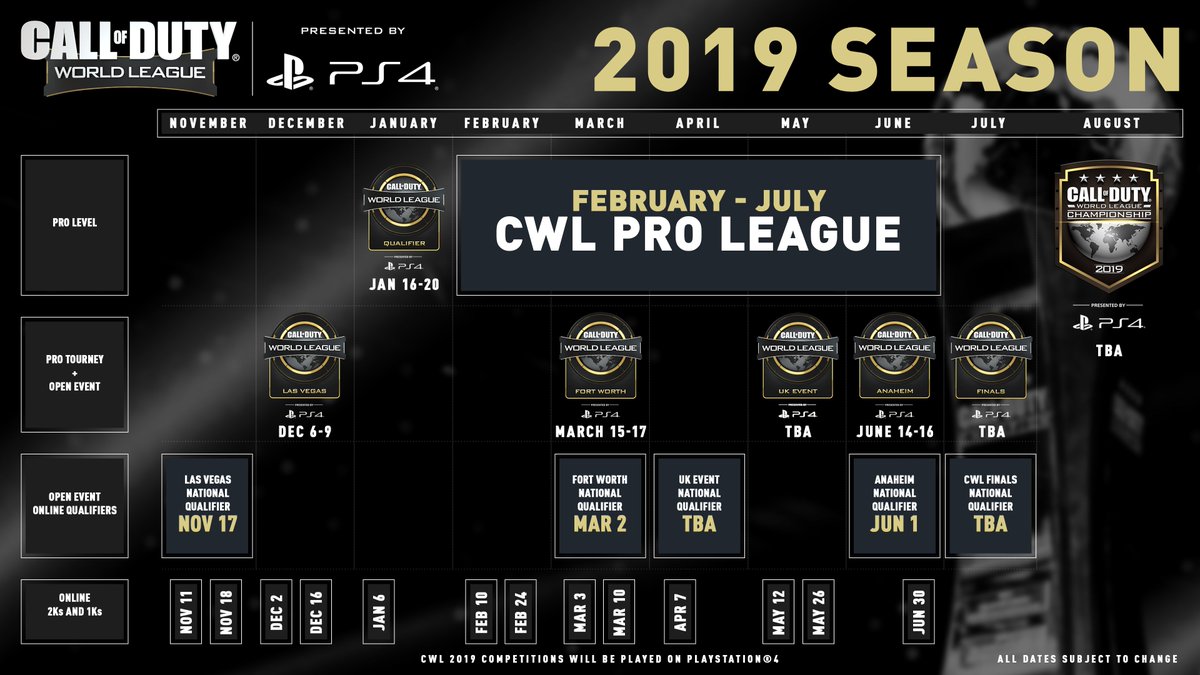 The CWL also released the full schedule for the 2019 season, detailing when certain events will be taking place. The 28-team CWL Pro League qualifier, which will determine the final 12 teams in the premier CoD league, will take place from Jan. 16 to 20, the schedule says.
And while we have some time to wait until then, the top four teams at this weekend's CWL Las Vegas Open will automatically secure spots in the CWL Pro League.