The box art for the upcoming installment in the Call of Duty franchise has been leaked, and it may help fans know what to expect at today's reveal event.
Just 12 hours ahead of the Call of Duty: Black Ops 4 reveal, the box art for the game was leaked in an IGN advertisement appeared on the site prematurely. The ad was screenshotted by Reddit user "patsfan365" and posted to the Black Ops 4 subreddit before IGN took it down.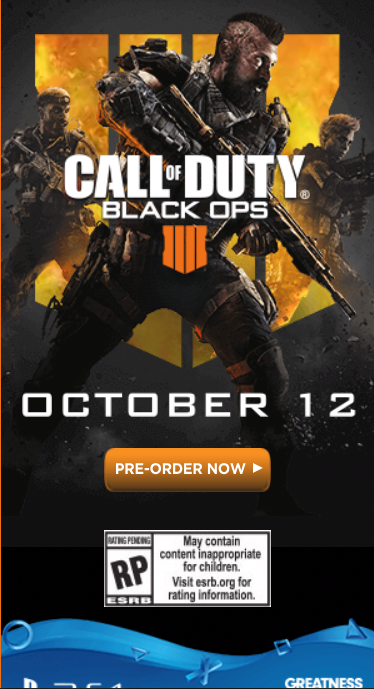 The art seems to include three characters that were featured in Black Ops III. The most prominent appears to be Donnie "Ruin" Walsh, a specialist in the last Treyarch title that was able to activate a hyper-speed ability and use Gravity Spikes as special weapons. He is flanked by Erin "Battery" Baker and a man that appears to be Tavo "Nomad" Rojas, both of which were also specialists in BO3 that had unique abilities and weapons.
Although it's not clear what weapons Nomad or Battery are carrying, it appears Ruin is holding a Remington R5 assault rifle, a gun that was featured in Ghosts. Although the gun in the image may not be in the next game after all, there's a chance knowing which rifle Ruin is carrying could pinpoint what time period the next CoD title will be set in.
Indeed, the setting seems that it will stay in the future based off the weapons and gear. Whether that means it will be similar to Black Ops II, which was set in 2025, or whether it's more like Black Ops III, which had a more distant future setting in 2065-70, it doesn't look like we will be going back to the 20th century any time soon.
The Black Ops series has a tradition in its box arts, evident by the three titles' similar styles. All three have featured a soldier sitting with weapons drawn, and it's hard to imagine that tradition changing with Black Ops 4.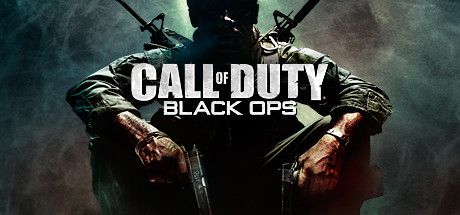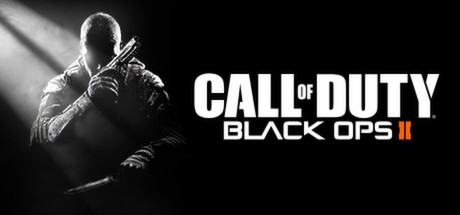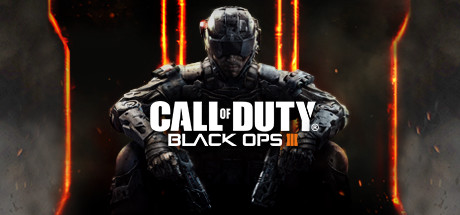 Much of the speculation about major points such as setting and advanced movement will likely come to end today at today's reveal event, which will kick off at 12pm CT.