Another month, another installment of everyone's favorite Minecraft competitive event. The Minecraft Championship (MCC) 17 brought together another 40 popular streamers for a chance at winning the crown.
Over the course of two hours, 10 teams of four players competed over eight events to try and take home the rare season two MCC winners coin, a prize that was only within reach of a small percentage of players.
Related: All Minecraft Championships (MCC) 17 teams
Here are the full standings for the entire tournament, as well as a breakdown per game to see who took the win on each match:
MCC 17 Standings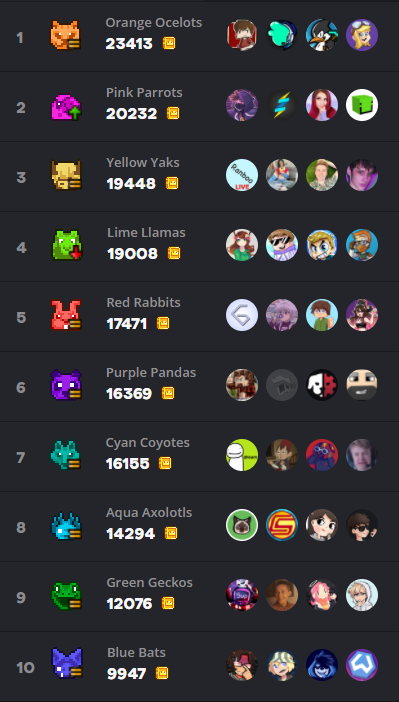 Final Winner: Orange Ocelots
Falsesymmetry
Grian
PeteZahHutt
SB737
With that event out of the way, the next MCC event on the horizon will be MCC Rising, a new event that will feature players who have never been to an MCC before. The winning team will fight for an exclusive coin as well as the chance to go up against the best of the best in a full-fledged MCC event in the future.
After Rising, MCC 18 will take place around the end of October for the annual Halloween-themed event.