Former semi-professional CS:GO player turned streamer Kristina "K1KA" Dukic died on Wednesday, Dec. 8, according to an announcement shared on her personal Instagram account.
During her semi-pro CS:GO career, Dukic attended two events featured on HLTV's database, Copenhagen Games Female in 2018 and 2019. She then branched out from Valve's FPS women scene and could be seen streaming League of Legends on both Twitch and Trovo. She passed away at the age of 21, according to Dexerto.
"With great sorrow unfortunately we need to announce that our dear friend and angel passed away this evening [Dec. 8, 2021]," the announcement reads. "We would like to extend our condolences to her friends, family, and fans. This will be a hard time for us all and all we can do is keep her memory alive. We love you Kika and miss you more than words can explain."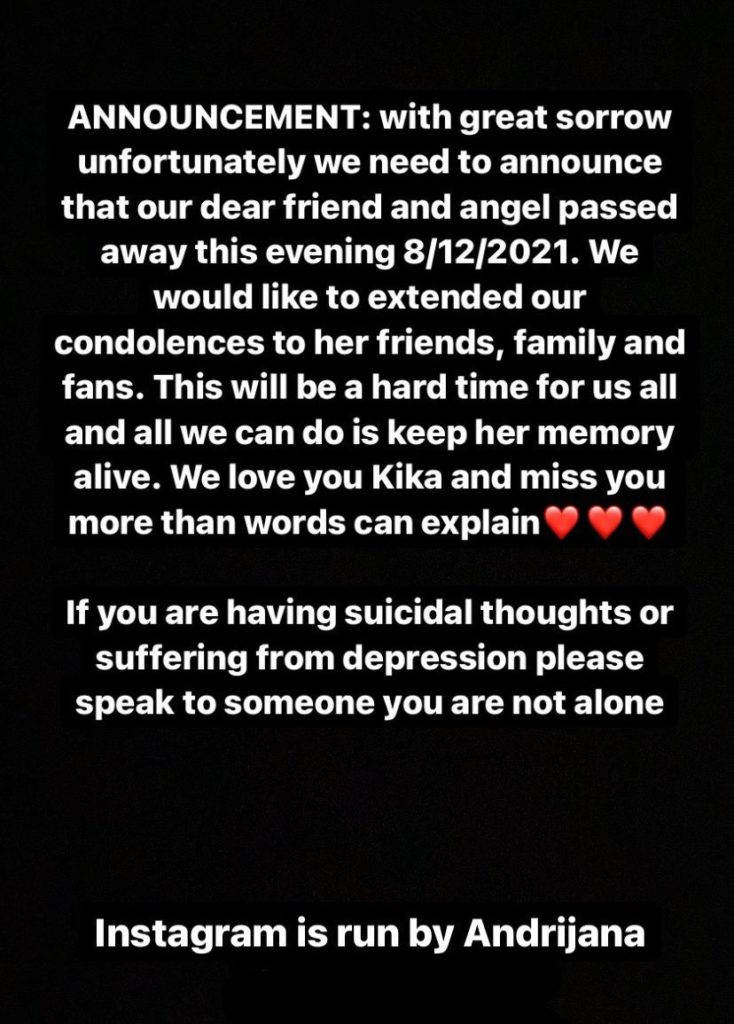 Dukic's family and friends did not reveal the cause of her death but urged her followers to take action if they're dealing with depression or having suicidal thoughts. "If you're having suicidal thoughts or suffering from depression, please speak to someone. You're not alone," the announcement reads.
If you or someone you know is exhibiting warning signs of suicide, seek help from a professional and call the National Suicide Prevention Hotline at 1-800-273-8255 in the U.S. or Samaritans in the U.K. at 116 123.