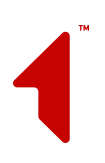 This story brought to you by FirstBlood
Sixteen of the top PlayerUnknown's Battlegrounds teams in North America will compete in the FirstBlood PUBG Invitational on Oct. 6 for a pool of $10,000.
The roster hosts teams like first seed Ghost Gaming and third seed Cloud9, while also welcoming Moonwolf —one of the two teams that managed to qualify through FirstBlood's Survival Sunday qualifying event—as the 15th seed in the event.
The 16th and final seed in the tournament will be decided the day before the tournament (Oct. 5) when a five-game FPP Squads series will take place between the top five finishers and their teams.
Once the event begins, it will be a best-of-five series where the team with the highest aggregated point total at the end of all five rounds will be crowned the winner.
In each round, the first place team will be awarded 400 points, the second will receive 330, all the way down to 16th which will gain no points. Additionally, kills are all worth 16 points individually that will be added to the team's totals after every round. There will be no points awarded for friendly fire.
Every round will rotate between the two maps available for competitive play, starting and ending on Erangel with Miramar filling in the gaps between.
"We are really excited to offer this opportunity to the competitive PUBG community," Marketing Lead at FirstBlood Robert Botto said. "With our $10k PUBG Invitational, we feel that we have created a unique competitive pathway; where players can show up as unknowns, earn a name and reputation for themselves, earn amazing prizes, and ultimately, earn qualification through to major cash events competing against some of the best teams in the world."
Each of the teams competing are aiming for a victory, but the top three teams will receive payout. First place will get the lion's share of the $10k at $6,000, second place will get $3,000, and $1,000 for third place.
The final qualifying spot will be decided Friday, Oct. 5 at 8 p.m. ET and the actual invitational will begin at 4 p.m. ET Oct. 6. Both events are being hosted on FirstBloods' Twitch channel.