PlayerUnknown's Battlegrounds will not take up too much room on your Xbox One's hard drive, as an image of the back of the game's boxart has revealed its size thus far.
We now know that the Xbox One version of PUBG requires "up to 30 GB" of hard drive space, according to Windows Central. Compared to some other hefty Xbox One titles (like Gears of War 4's 116gb file size), this number isn't too high at all.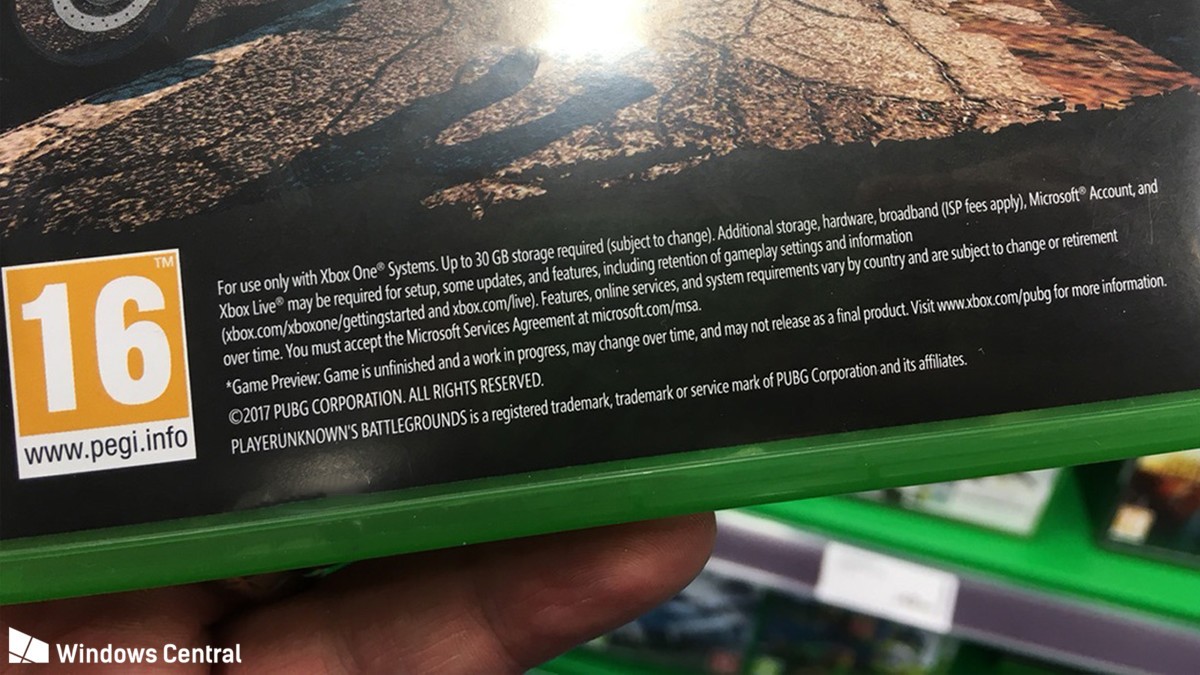 The Xbox One version of one of 2017's biggest smash hits is highly anticipated, but players don't have much longer to wait, as it's scheduled to hit Microsoft's console on Dec. 12.
"From all the fans I've met that have played at the various conventions, they've felt it really natural, and it feels like pretty much the same experience as PC," Brendan "PlayerUnknown" Greene recently said to GamesRadar. "So they're very happy with it."
For comparison, PUBG is currently around 7 GB total on the PC right now, before the massive 1.0 update is included. But it's very common for games to have completely different sizes on console and PC due to the differences in the platforms.