When PUBG Corp. announced that the new map coming to PlayerUnknown's Battlegrounds would be released very early so that the community had a hand in its development, it wasn't kidding. A new blog post further shows just what the developer meant.
"We have months of work left to do; beyond refining the experience and making changes that impact balance, we also plan to add new vehicles, new weapons, and most exciting in our eyes are the new areas that we think will set this map apart from our first two," said PUBG Corp.
Codename: Savage began its second round of testing earlier this week, and although it shows incredible signs of promise and an evolution of the PUBG formula, it's still quite rough around the edges.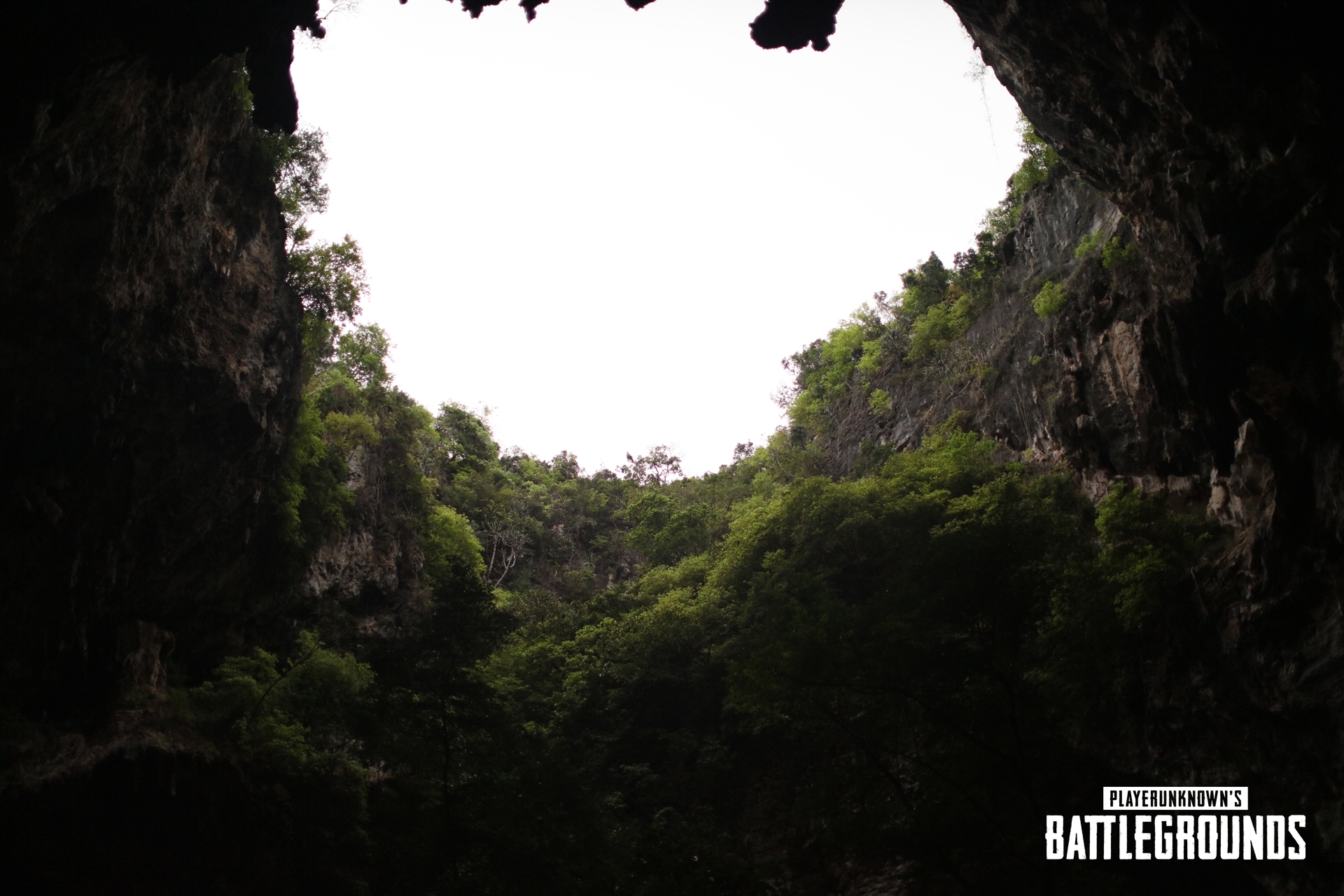 But one of the best parts about releasing the map in its early stages is letting the community see the thought process behind its development, as well as the massive changes it will undergo before it's finally completed.
The new areas PUBG Corp. spoke of includes a massive hole, like the one above, that the team saw when it went on location in Thailand to photograph map inspiration.
"How'd you like to drop from the plane and try to hit a hole like this?" said PUBG Corp. "That'd be badass, right? That's exactly what we were thinking, which is why we're working on an underground cave system with plenty methods of escape. We were inspired by a cave system the team found outside of Bangkok."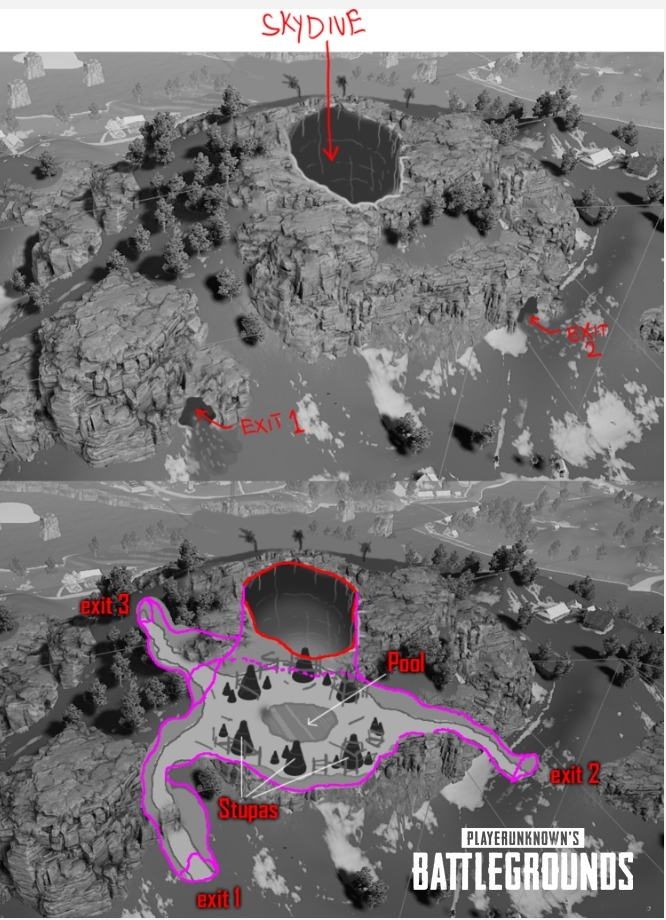 Concept art of some of the changes that the team will be adding to Codename: Savage further illustrates what it could look like, but it's still too early in the process to fully reveal. This is the best example yet of letting players know what's going on behind the scenes while also involving them in the process.
"So how does this inspiration and planning end up looking like on the map?" PUBG Corp. said. "It's looking pretty amazing. We still have some work to do before we show it off, but we're excited about rolling it out in the next couple of testing phases."