With the addition of the new Survive Till Dawn mode in the PUBG Mobile 0.11.0 update, players have the chance to collect several rewards by completing different requirements.

These rewards include Resident Evil 2 costumes, items, and various crates that can be obtained by collecting Vaccines.

These Vaccines work a lot like the currency from other events—they're collectibles that players can stockpile during the event and then trade them in for the event-exclusive rewards. The Vaccines can be collected by logging in daily, surviving for 50 minutes in Survive Till Dawn, or by finding them randomly during a match.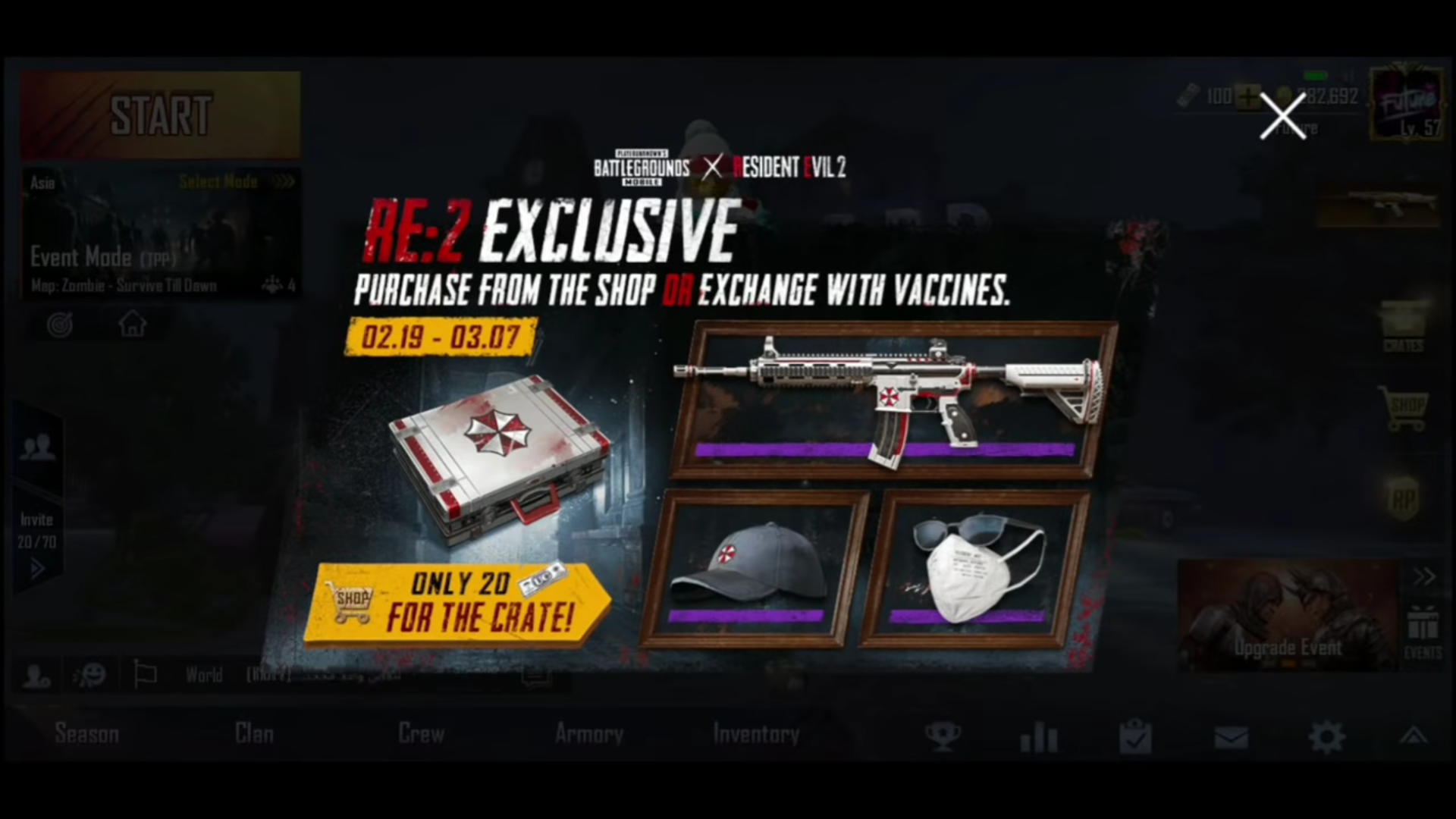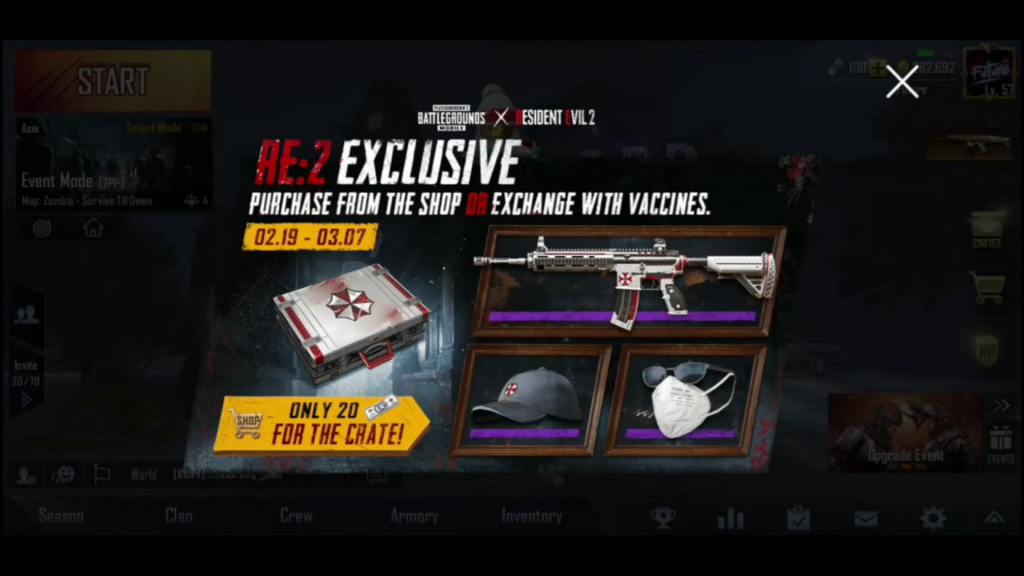 Here's the full list of rewards and the requirements needed to obtain them.

Thrill Ride BP Crate: Collect one Vaccine and redeem 60 to 150BP.
Outfit Box II: Collect five Vaccines to redeem the outfit box, all items limited to seven days.
Chicken Dinner BP Crate: Collect 10 Vaccines and redeem 60 to 150BP.
Resident Evil 2 Crate: Collect 15 Vaccines for this special event crate.
Vaccinator: Collect 30 Vaccines to redeem the title of Vaccinator (30-day duration).
Ada Costume: Collect 90 Vaccines to redeem the Ada Wong costume from Resident Evil 2 (three-day duration).
The Resident Evil 2 crate includes a slew of extra goodies for players who want to collect everything from the event, including a player costume for Leon Kennedy.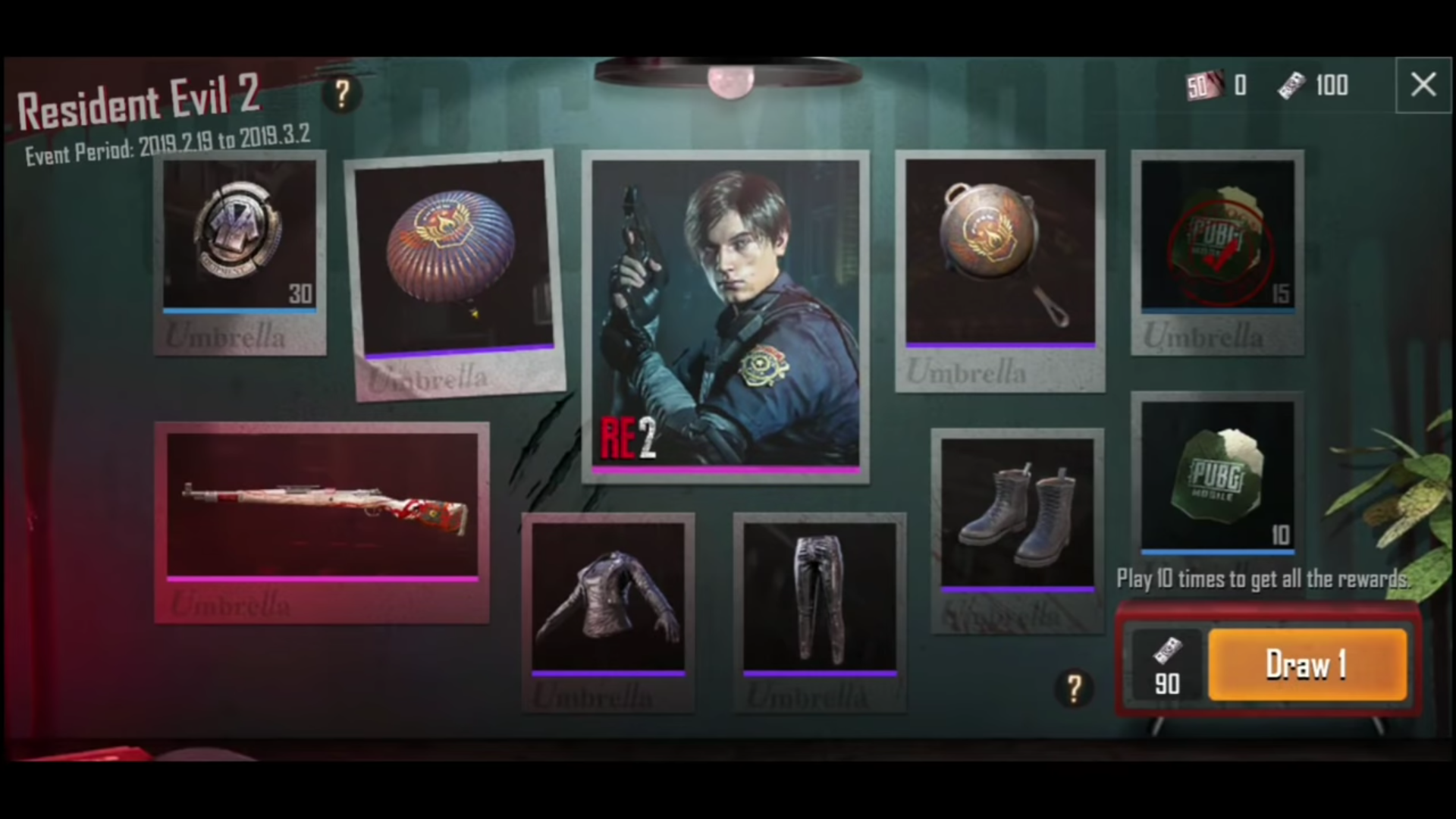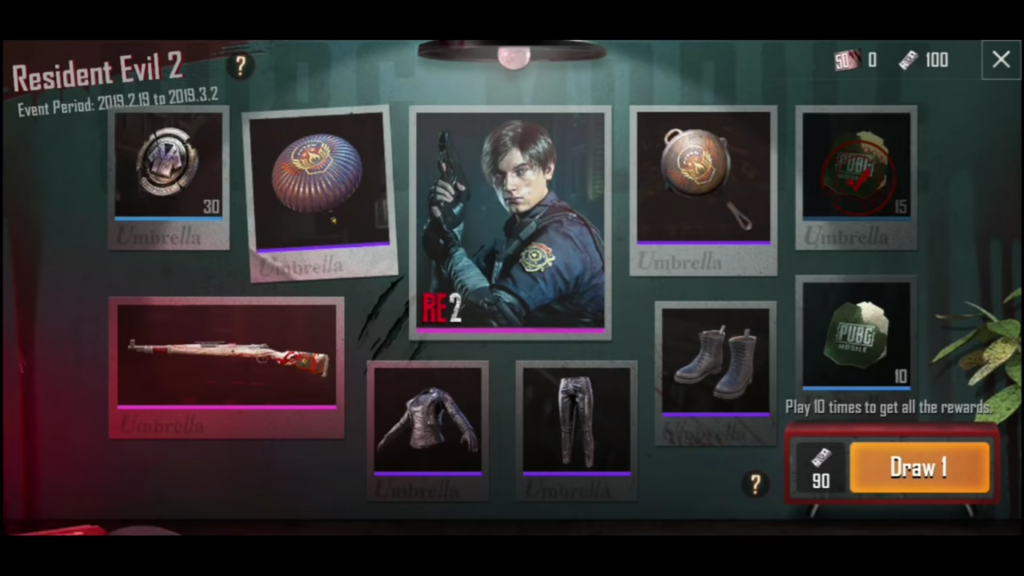 30 Silver Fragments
15 Premium Crate Coupon Scraps
10 Classic Coupon Scraps
Wings of Battle (Parachute Skin)
Falcon Combat Boots (Black)
Arbiter Top (Black)
Arbiter Pants (Black)
Wings of Battle (Pan Skin)
Sanguine Skin (Kar98K Skin)
Leon Kennedy Player Costume
No items in the crate will be duplicates, but the price of the crate will increase with each purchase. The chance for a legendary item in the Resident Evil 2 crate is 0.08 percent, meaning a lot of Vaccines will be spent trying to get some of those skins.

Most of these items will only be available to use during the crossover event, so enjoy them while you can.