For those who were lucky enough to be an early adopter of PlayerUnknown's Battlegrounds, pre-orders of the game came with an exclusive in-game gear set called the "PlayerUnknown Set."
That set has always been pretty expensive on the Steam marketplace, but it has just recently reached a brand new all-time high amount that will probably shock you. The most expensive listing right now is set at $1,800.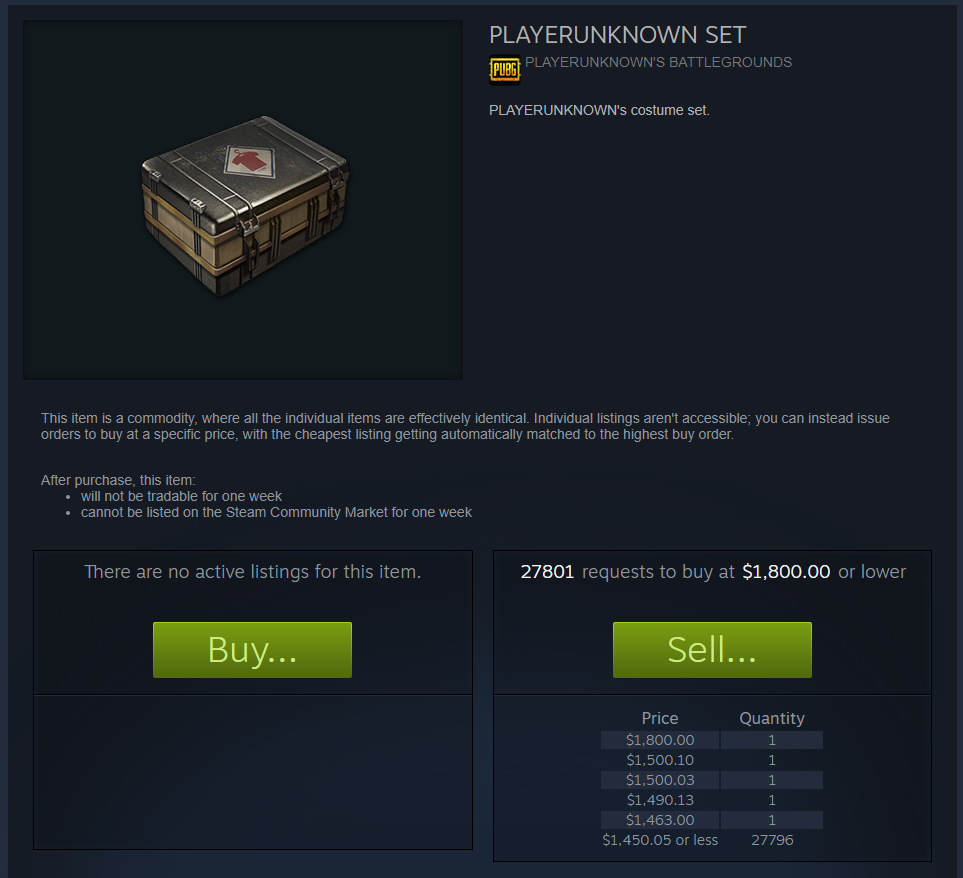 Steam users are free to set a price as they wish, so this is nothing new. But the crazy thing is that one of the sets actually did sell this afternoon for $1,800, just a few hours after one was sold for $1,700.
According to Steam, there are nearly 28,000 PlayerUnknown Sets on sale, with the bulk of them being listed at $1,450 or less. Individual items of the set can also be sold, too. For example, the red bandana is listed for over $900.
For reference and comparison, $1,800 can get you around 200 rotisserie chicken dinners from Boston Market, or a restaurant like it.