The eleventh post-launch update for PlayerUnknown's Battlegrounds on PC is now available to try out on the game's test server, and it adds a very simple but awesome quality of life change.
The main feature of this update is the addition of a marker on the map that shows the path of the plane at the beginning of the game. The marker is shown from when players are waiting in the lobby up until they drop from the aircraft.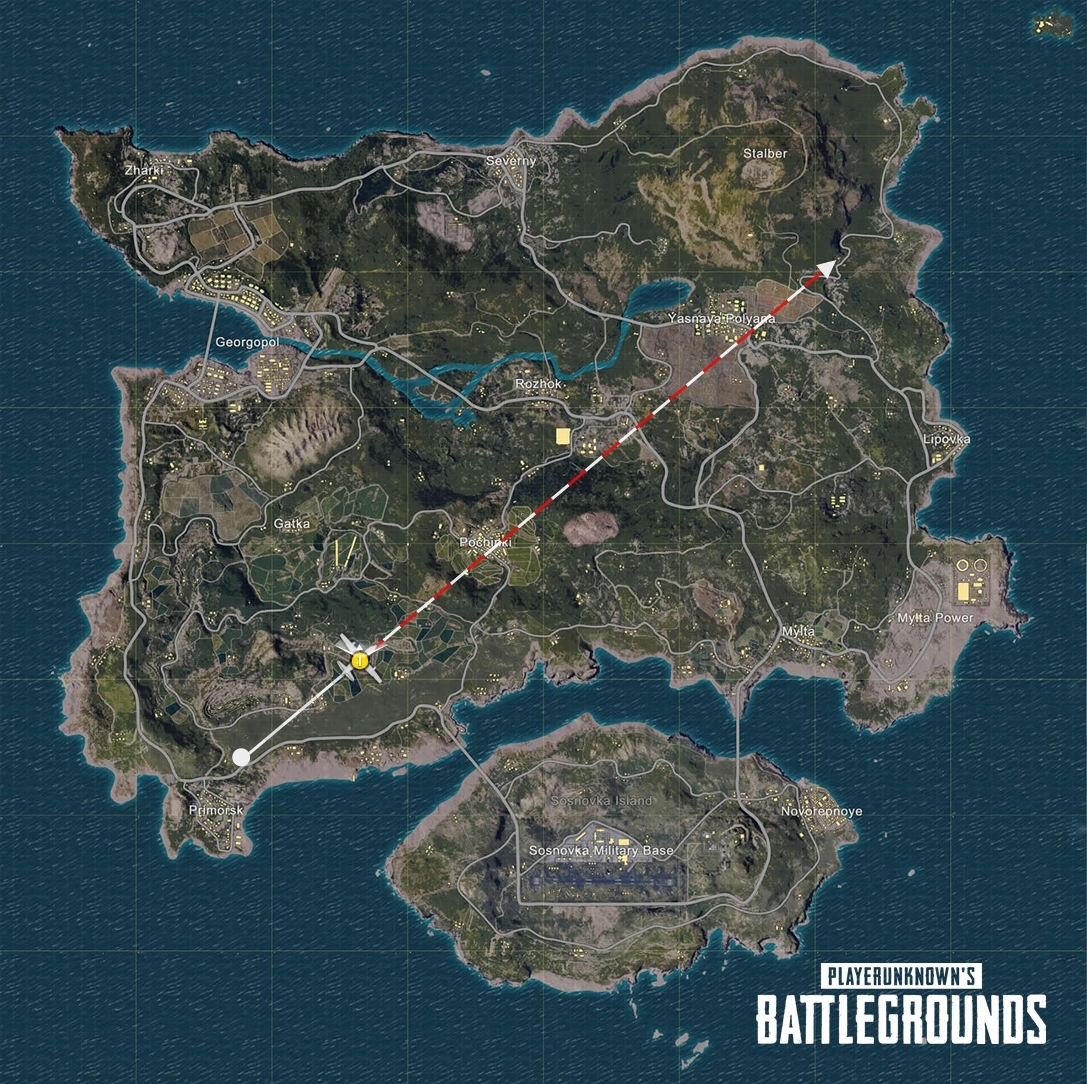 This simple change will allow players to better plot out where they want to drop in the lobby of the game before they have to decide in much faster fashion while flying on the plane itself, potentially allowing for more strategy in the early game.
The update also adds the ability to spectate custom games in real time. Games that have the public spectating option turned on will appear in the custom match list, allowing people to watch them. Bluehole warns that it's an early feature and may be "unstable," though.
Another paid crate has been added in the update, along with an especially cool skin for the frying pan. The "Target Practice" frying pan skin can be purchased separately as an individual item for 5,000 BP. The new crate, called Equinox, has 13 different skins in it including Gold Plate skins for the AKM and AWM and Desert Digital camos for multiple guns.
If all goes well, this new update should hit the game's live servers "within the week." The new update is available to try out now on the test servers.