PlayerUnknown's Battlegrounds has become the victim of a so-called "review-bomb" on Steam, where players band together to post negative reviews to affect the game's rating on the platform.
The image below shows that PUBG's Steam reviews have been mostly positive over the first few months since it was released. Over the past few days, however, it's been overwhelmingly negative, with over 20,000 negative reviews in the last four days alone.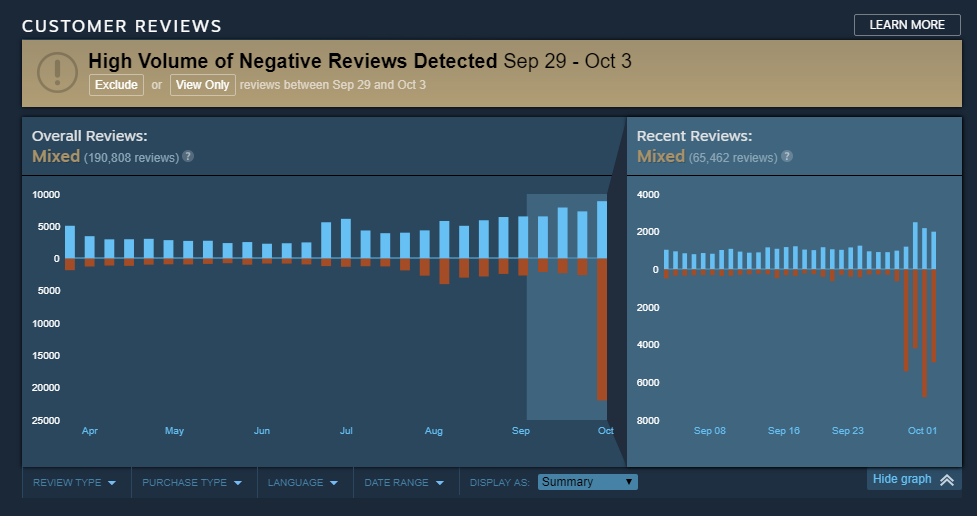 A quick perusal of the reviews shows that many of them are from players upset about the inclusion of ads in the game's main menu in China. Players are reporting that a virtual private network "accelerator" (VPN) is being advertised, which is especially head-scratching due to the fact that there are no local servers in China.
Because of this, players in that region are forced to play on other servers with high ping, but a way to work around that is by using a VPN. The service being advertised is said to boost player's connections to the foreign servers.
Reviewers are mostly upset about seeing advertising in a game that is not free-to-play, but they also claim that the practice of promoting outside tools instead of adding Chinese servers is bad practice.
Some of the reviews are also quite upset about the game's inconsistent servers, which have been worsening over the past week or so.