PlayerUnknown's Battlegrounds' first LAN event at gamescom was impressive in viewership and spectacle, but rough around the edges just about everywhere else.
During the broadcast, PUBG was easily the most-watched game on Twitch, reaching over 400,000 total viewers. The main stream peaked at over 170,000 viewers on its own, while the players were able to stream their own perspectives as well. This kind of viewership bodes well for the game going forward, and it should come as no surprise.
But it wasn't all good news.
The spectator experience saw some flashes of brilliance in between many lulls in the action, but incredibly poor camera work marred the feel of it in a big way. As PUBG is brand new when it comes to esports, growing pains are to be expected, but a ton of the action was missed by questionable switching of perspectives by whomever was controlling the main camera.
What's worse is that the broadcasters, Lauren "Pansy" Scott and Richard "TheSimms" Simms, had zero control over what was being shown. They did a fine job in keeping track of the action as best they could, but the camera would switch randomly on numerous occasions, or be focusing on players who weren't doing much at all.
Elsewhere, the scoring of the event worked well. Wednesday's first matches were for Solo players, and it was played in a set of three games. Points were awarded for both placements and kills so as to try to find a more deserving winner than having one random game decide it all.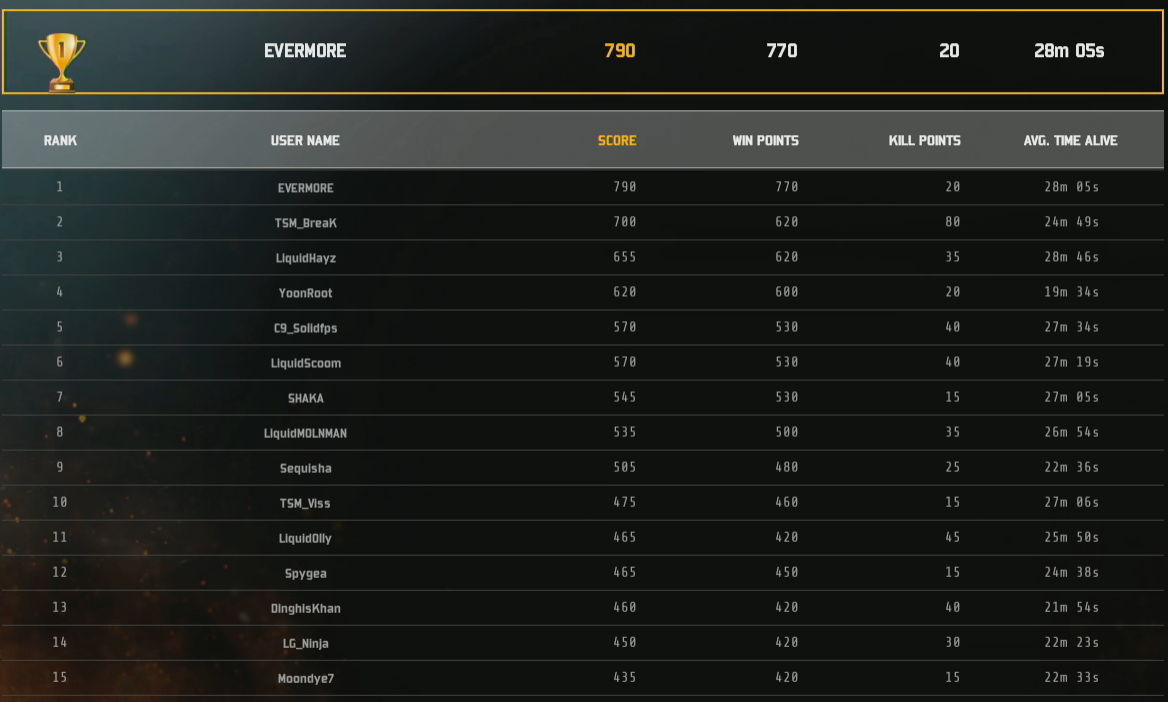 In the end, Kyo-min "EVERMORE" Koo won the Solo event with 790 overall points, after winning the second match and placing well in the other two. He actually finished out the third game by placing eighth, as he sat in between rocks and healed himself outside of the death circle. It wasn't an action-packed or ideal way to earn the points needed to win, but he won the grand prize of $16,000 out of the $46,000 total prize pool for the Solo event.
Overall, when the games were good, they were great. The matches started out slowly while players looted, with more action mid-game, and turning into an intense spectacle by the end of the match while the final circles closed in on the remaining players.
The same reasons why PUBG is fun to play are why it's fun to watch—every game is different, it's very random, and it can be incredibly intense at the moments when the stakes are highest.
Tomorrow is the Duos tournament, with teams of two taking aim at their own prize pool. Let's just hope that feedback from today's broadcast is implemented as soon as possible.