Twenty European teams have earned their spots in the grand finals of one of the biggest PlayerUnknown's Battlegrounds qualifying events.
Only 80 of the initial 640 teams remained to be split into four groups for the final round of the EU qualifier—and just five teams from each group were guaranteed to qualify for a chance to represent Europe at the PUBG Global Invitational (PGI) at the end of July.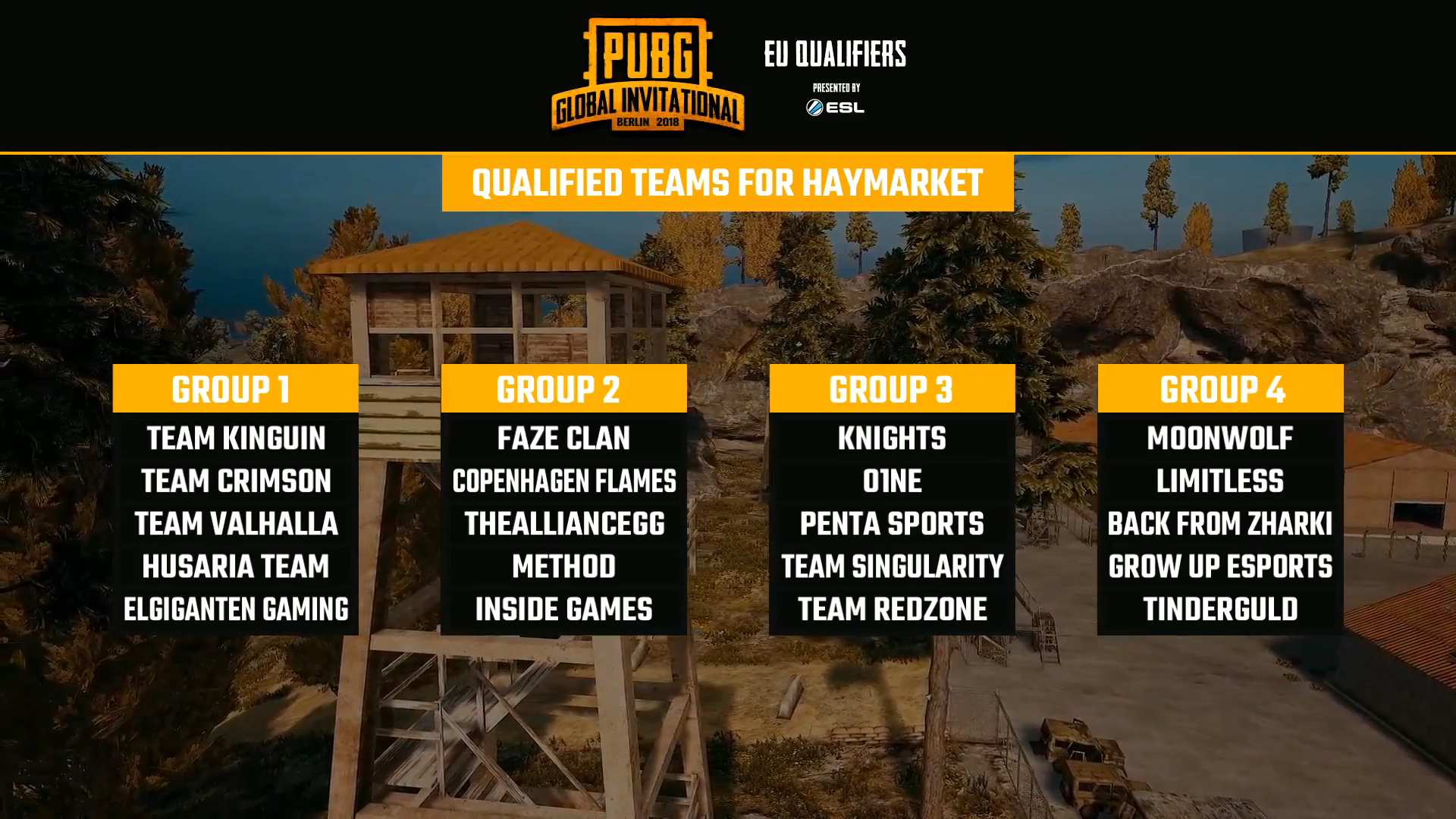 After the smoke had cleared and all of the games were played, the 20 teams heading to the final were decided—and some noteworthy squads failed to make the cut.
Team Vitality, Team Liquid, and Rogue were just a few of the big-name organizations that fell short of advancing to the next round after barely missing out on the top five in their groups by a few points. Team Kinguin, FaZe Clan, Alliance, and Copenhagen Flames, on the other hand, locked in their spots for the final with an impressive display throughout the day.
The 20 qualified teams will now head to the Haymarket Theatre in Leicester, England from June 29 to July 1 to play 15 matches across three days for their share of the $100,000 prize pool. The top three teams from that event will qualify for PGI 2018 and will go up against the best squads in the world in Berlin from July 25 to 29 with a $2,000,000 prize pool on the line.
Tickets for the EU qualifying event are now live on the Haymarket Theatre website. The theatre only has enough room for 900 spectators, so be sure to act fast if you want to see some of the best European PUBG teams perform live on stage.