Now that PlayerUnknown's Battlegrounds' huge 1.0 patch is live on the game's test servers, the new desert map's minimap has been datamined.
The map looks to be an updated version of the one that was datamined back in September, as it is now fully textured and shows the locations of buildings more clearly.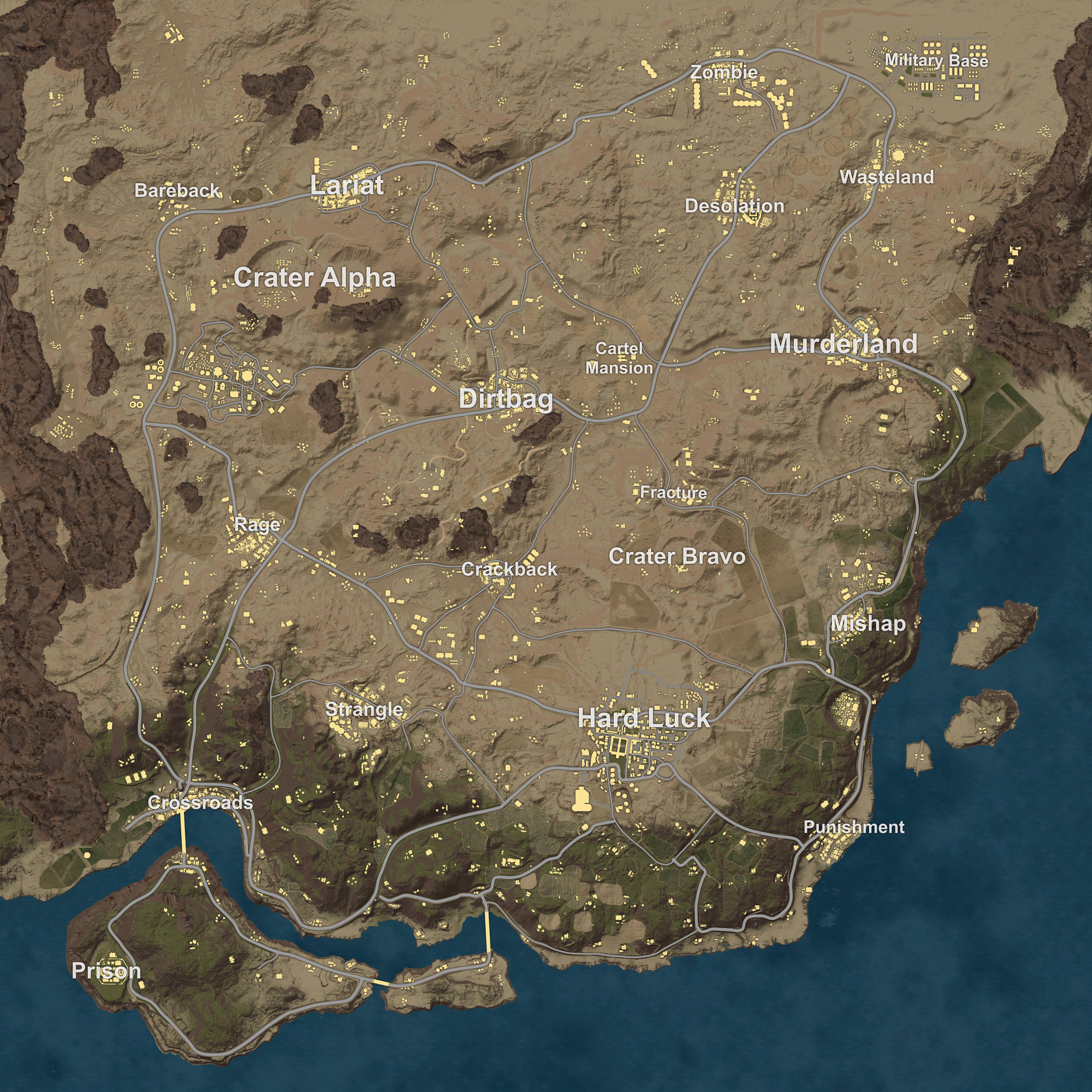 With the map seemingly weeks away, as developer PUBG Corp. makes its final push towards full release before the end of 2017, it looks like the names of the cities and towns might be final.
Judging by the font size of each name, it looks like Crater Alpha, Dirtbag, Murderland, and Hard Luck will be the largest cities on the map. Desolation and Zombie also look promising for loot, but there is indeed another military base in the northeast corner of the map as well.
One of the main differences between this map and Erangel, though, is how much less prominent water is. There's a body of water on the southern and south-eastern side of the map, but the vast majority of the location is solid ground, and that bodes well for gameplay.
With PUBG scheduled to launch on Xbox One on Dec. 12, the map should be coming to the game's test servers on PC sometime before then. For now, the game's new vaulting and climbing features are in testing today.
About the author