PlayerUnknown's Battlegrounds has reached a new height this weekend—a milestone of 900,000 concurrent players.
PUBG reached as high as 936,020 players on Saturday afternoon, as it inches ever closer to the seemingly unreachable one million concurrent player count. Dota 2 is the only game to have ever done that, and Valve's MOBA reached over 1.2 million players in March 2016.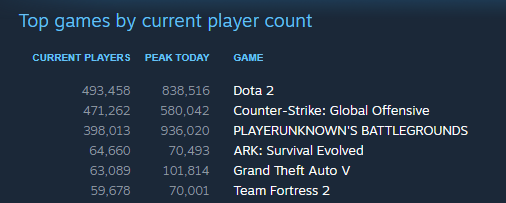 This latest achievement for PUBG comes a few days after the news that it was watched more than League of Legends on Twitch in August, and only seven days after cracking the 800,000 concurrent player count.
With the pace that PUBG is on, it could break one million players within the next week or so. Considering it would be just the second game to reach that plateau, PUBG could go down in history as one of the most successful games on the PC platform.
Given the fact that the game isn't even out of early access yet, that makes this achievement that much more impressive.