Brendan "PlayerUnknown" Greene has finally pulled back the curtain on what to expect for PlayerUnknown's Battlegrounds this year, and there's a lot for players to be excited about in the road map.
Everything is a work in progress and subject to change, but some specifics were offered. The first and most exciting new thing is confirmation of a new four-by-four kilometer island map, as well as another new eight-by-eight kilometer map. The four-by-four map is half the size of Erangel and Miramar, so the much smaller design should give a "much more intense and faster paced Battle Royale experience," according to PUBG Corp.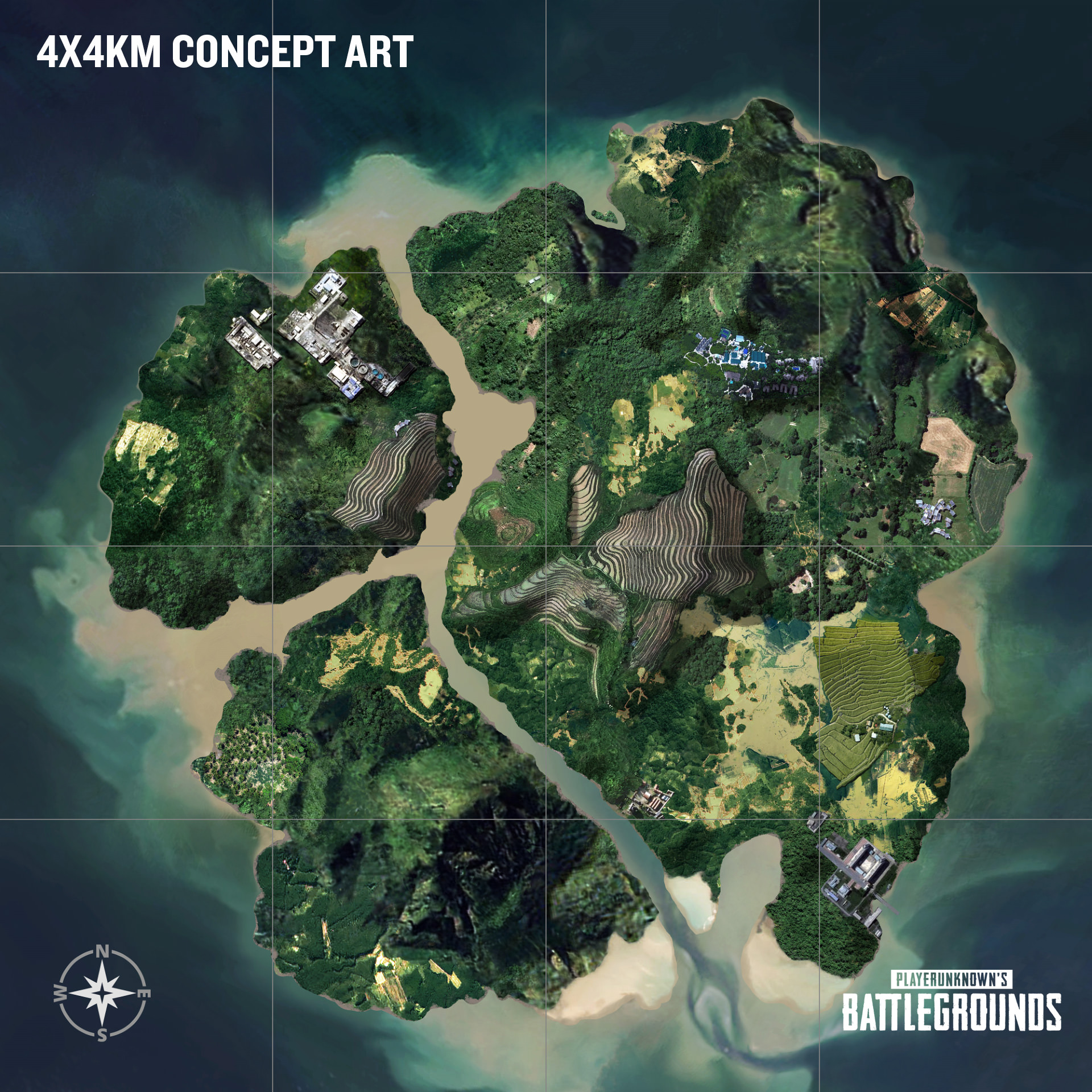 The map will offer a higher player density and shorter matches, and the plan is to get it into players' hands early on the test server to help improve it and make it a better experience all-around.
Also coming soon to the test server is a brand new emote system. PUBG Corp. will offer new emotes throughout the year, but the testing of the emote wheel is the first step in adding this new system to the game.
New game modes are also in the works, but the team is still in the "early days when it comes to hammering out all the kinks and details," so no specifics are ready just yet. What could this mean? How will the battle royale formula be changed?
As is to be expected, new vehicles and weapons are also in the works, and the blog teased a new 7.62 weapon that will be coming "soon" to the test server.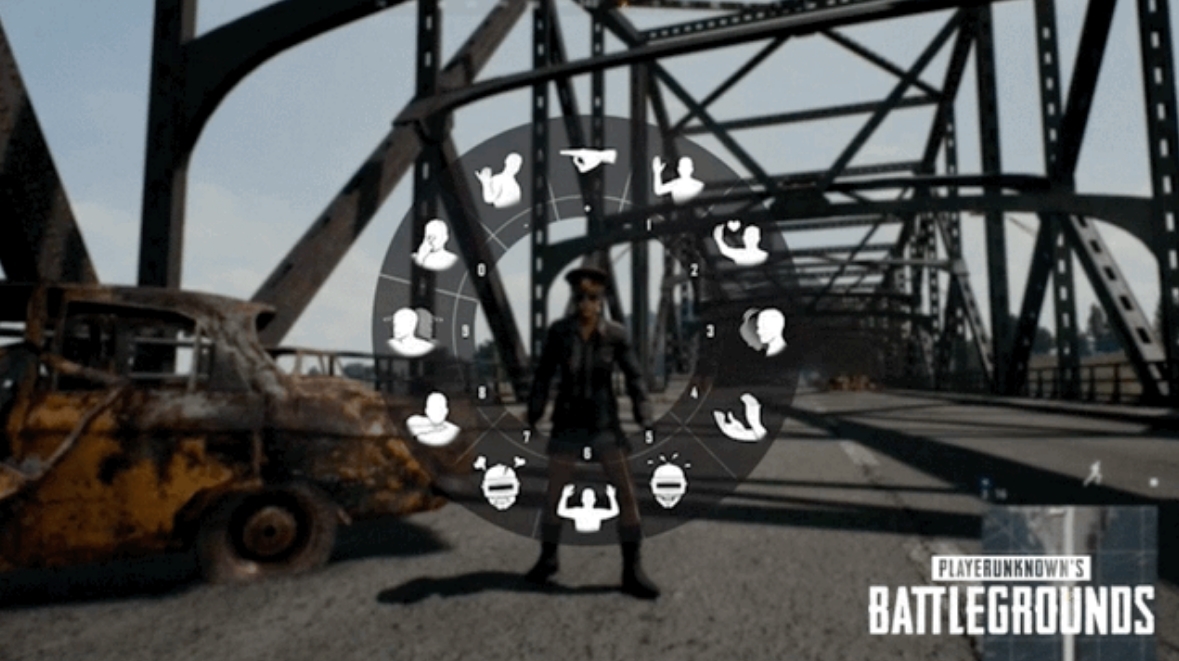 Other various improvements include Achievements, an in-game friends list, and squad voice chat in the main menu. PUBG Corp. also wants to test limb and vehicle bullet penetration, as well as overhauling the entire animation system for both third-and first-person.
Stability, optimization, and security are still paramount to PUBG Corp., with the battle to combat cheaters and hackers still going on every day.
"We have not forgotten about our core responsibility to our players—to provide a stable, smooth and secure environment for enjoying a great Battle Royale experience," said Greene. "We are continuing our daily work to combat cheaters, improve server stability and further optimize our servers and clients. It is impossible to solve these problems once and for all, but our goal is to continuously improve in this regard."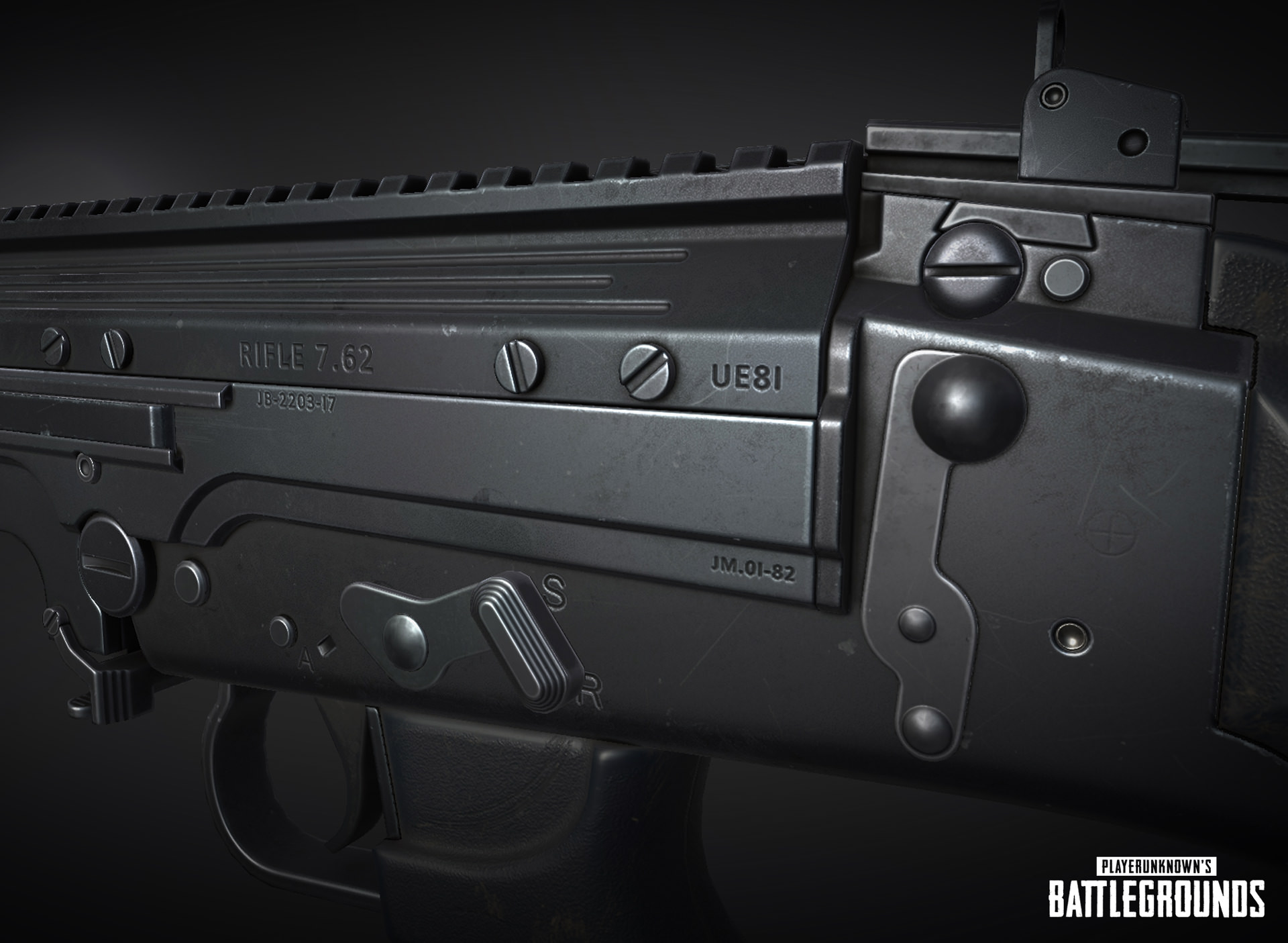 Elsewhere, PUBG Corp. intends to increase the detail of vehicle sounds in the first half of 2018, as well as change the sound that the player produces while moving so that it corresponds to the equipment the player is wearing.
On the subject of esports, Greene says that much work is left to be done, but the 3D replay system is "key" to allowing organizations to provide better coverage of a competitive match. In 2018, PUBG Corp. wants to further improve the live spectator tool but also integrate a replay system for use during matches.
"Seriously, we are not there yet, but we will be," said Greene. "Thanks to the amazing feedback coming from the player community and professional scene we believe we're moving in the right direction. We truly want to build a great foundation for Battle Royale esports, and while we have seen some great events already using our game, we have much work to do, especially with the observing side of things."
In the same vein, custom games will be further expanded to allow for more control and quality of life features like saving presets, with plans to expand access to a wider audience.
Finally, Greene said that the team will introduce the PUBG Developer Portal, which will give access to the game's API to "support developers in the community by providing player and match data around gameplay performance."
As of right now, this is all that Greene and PUBG Corp. were willing to talk about, but even more content and plans are in the pipeline, so the road map could be added as 2018 wears on. It's a good day for PUBG players.