Four of the 10 invited teams for IEM Oakland's PlayerUnknown's Battlegrounds Invitational have been revealed, and they're some household names of PUBG's budding esports community.
First up is Luminosity, whose roster of Tyler "Ninja" Blevins, Hogne "Chipzy" Krogsæther, Justin "JP2" Pate, and Cedrik "Drassel" Lessard won the Squads tournament at the PUBG gamescom Invitational in August.
Next up is TSM, featuring the star-studded roster of Colton "Viss" Visser, Austin "SmaK" Haggett, Gary "BreaK" Marshall, and Marius "aimPR" Ionita. The team most recently placed fifth at the PUBG gamescom Invitational.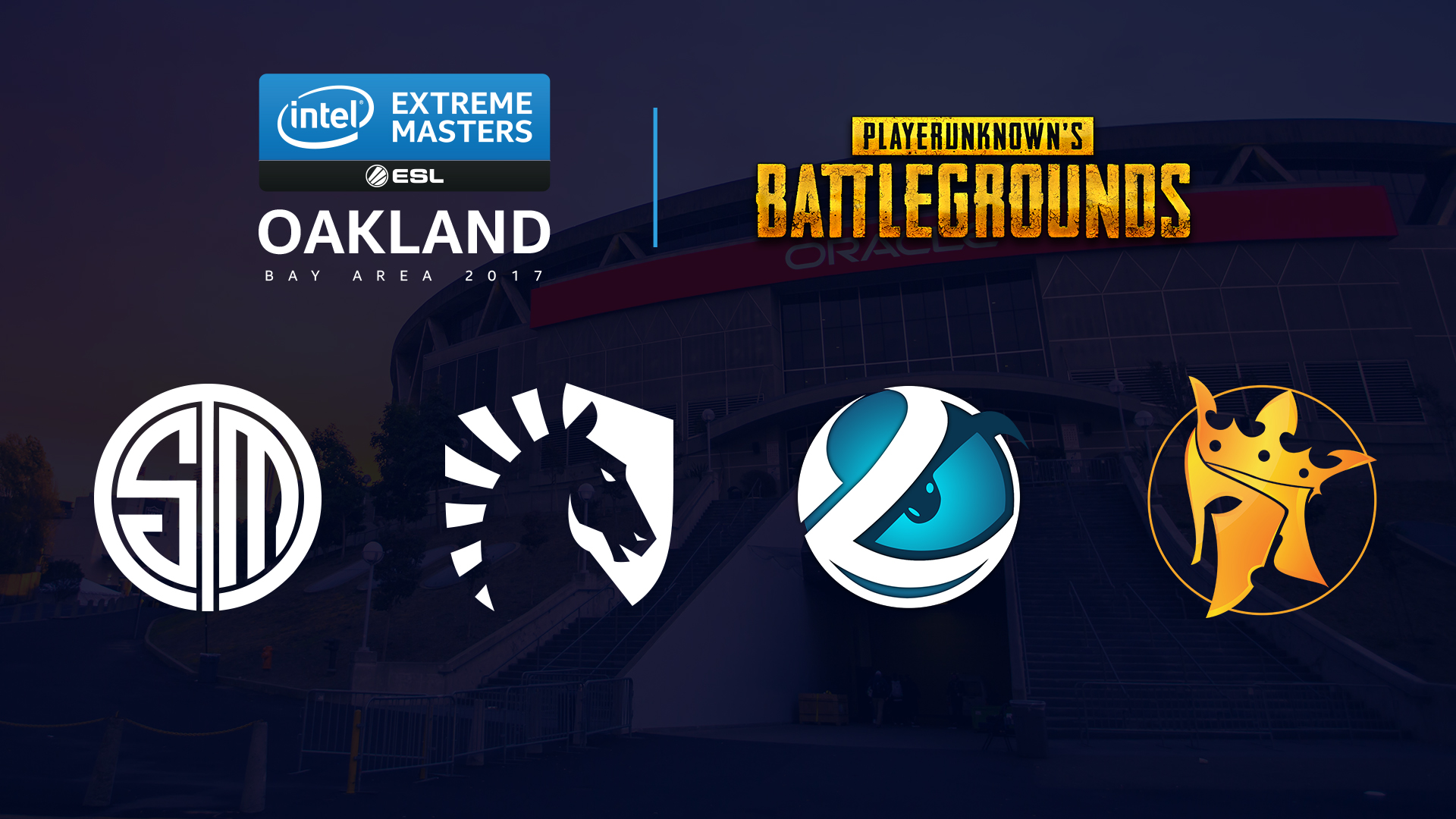 Team Liquid, which placed fourth at the same event, are the third team. Oliver "Ollywood" Tell, Björn "Molnman" Jansson, Daniel "Hayz" Heaysman, and Keiron "Scoom" Prescott will be back in top form.
Finally, Noble Esports rounds out the first four teams invited. Darren "DazFPS" Rourke, Kade "Edakulous" Borel, Nick "Interrogate" Raposo, and Mario "Boom" Tancon placed third in the gamescom Squads event.
IEM Oakland's PUBG event will have a $200,000 prize pool, and six teams are yet to be announced as invites. Ten more teams will qualify for the event, which is a first-person perspective Squads tournament.
IEM Oakland takes place Nov. 18 and 19 at the Oracle Arena in Oakland, California.