Pokémon TCG players can finally get their hands on the gold Pikachu and Zekrom-GX card from the TAG All-Stars set, thanks to a premium collection box launching in November.
The card launched over two years ago as part of the High-Class Tag Team GX: Tag All-Stars OCG set and an English translation were never printed until now. As part of the collection, players will get the card, a giant promo version with the same artwork, ten booster packs that can be made up of a selection of Chilling Reign, Battle Styles, and Evolving Skies.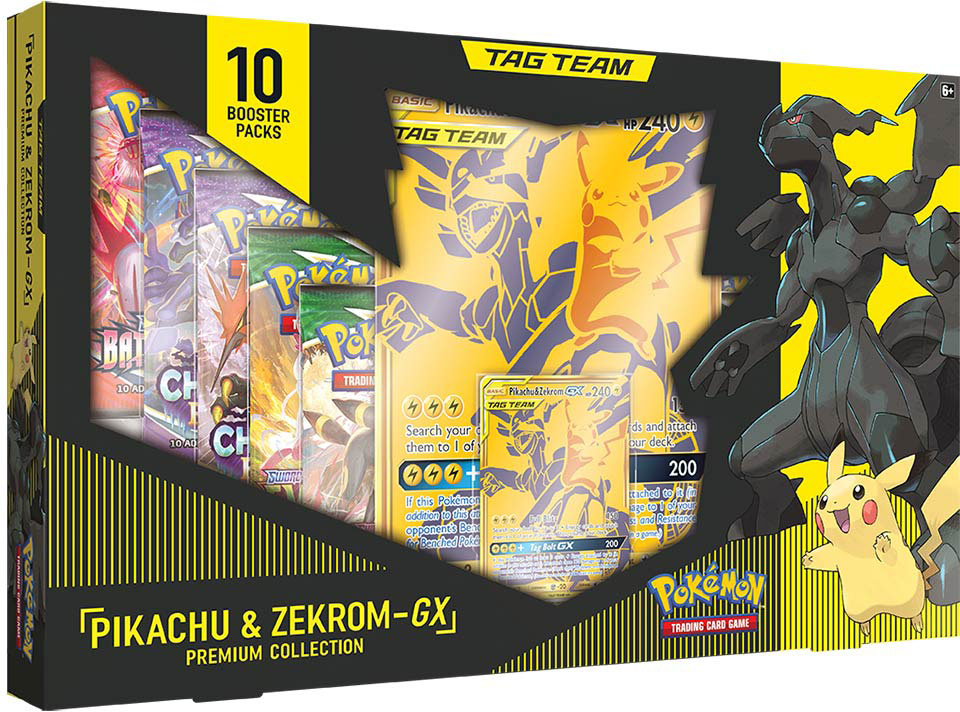 Right now, the item has only been confirmed for release at EB Games stores in Australia but it is likely that a release in the United States will be announced soon. The collection is scheduled for a launch in November but no specific date was supplied.
The price is listed at $120 AUD which is around $90 USD, but this doesn't mean that this will be the final price in the US as will boxes containing 10 packs are usually much cheaper in the US.