The Pokémon Company Japan is releasing an exclusive OCG "25th Anniversary Collection" set in October, and now we know that it is going to be a Pikachu-filled dream for collectors who love impressive and nostalgic art.
In a new set of reveals, TPC showed off seven new Pikachu cards that will be included in the set. All five cards are full-art cards, with two entirely original Pikachu designs, three remakes of older, iconic art from previous sets to fit into the current style, and an additional two that build on those older cards.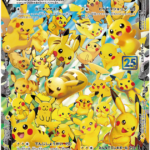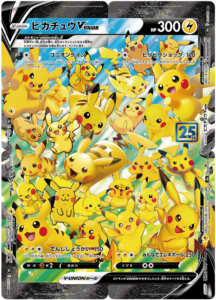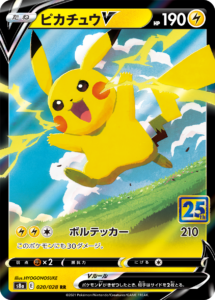 The two new cards are a Pikachu V and Pikachu V-Union, which feature entirely new artwork. The Pikachu V-Union, which is made up of four individual cards, features 25 different artists' takes of Pikachu, making it the perfect collector's item for fans of the Electric-type.
Along with the entirely new cards, there is a full-art, updated version of Base Set Pikachu being printed in the 25th Anniversary Collection. This will be the chase card for older fans, but it isn't the only reason for nostalgia hunters to grab some packs.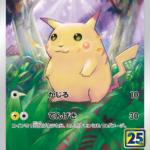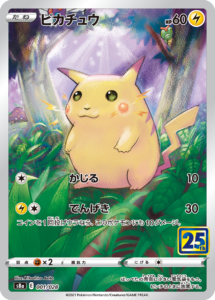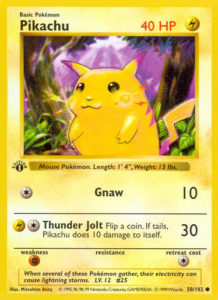 The other two cards are Pokémon V and VMAX variants of Flying Pikachu and Surfing Pikachu. Both Flying Pikachu V and Surfing Pikachu V are fairly faithful recreations of the original cards, which are then taken to another level in the VMAX variants.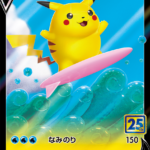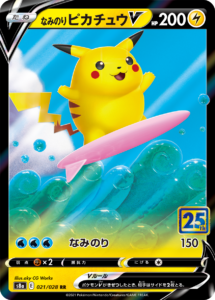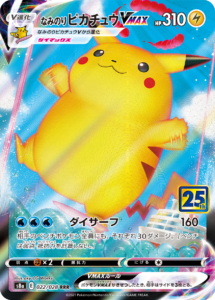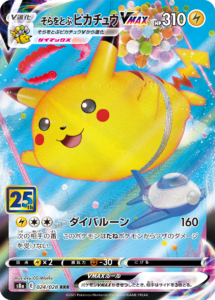 In a fun little reference pointed out by PokeBeach, both Flying Pikachu VMAX and Surfing Pikachu VMAX include pieces of trash that are typically part of Garbodor VMAX.
Additionally, there will be a 25th Anniversary Collection promo pack containing one of 25 iconic cards from the history of the TCG. PokeBeach has confirmed that one of those cards will be Birthday Pikachu.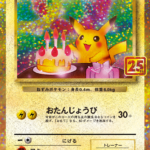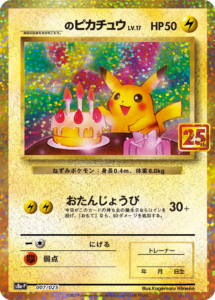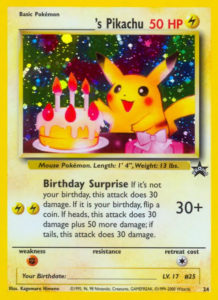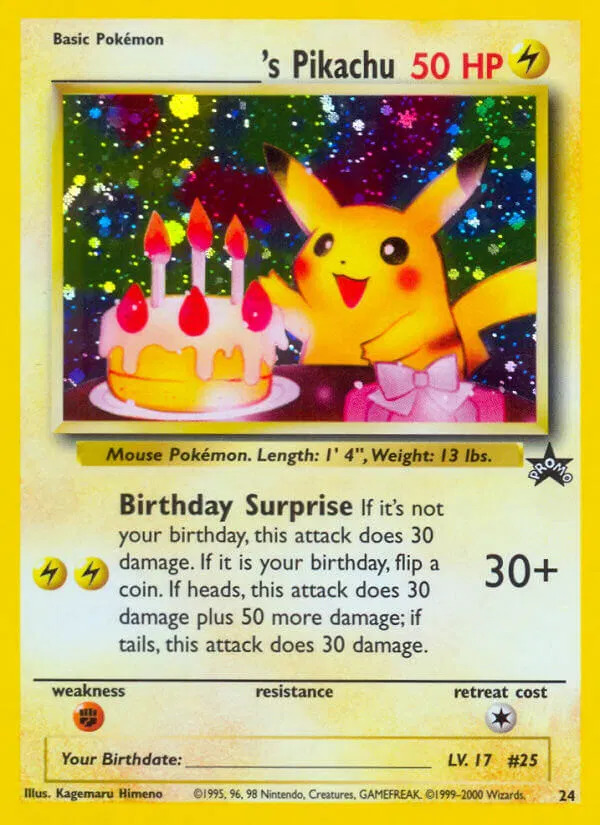 The 25th Anniversary Collection set will feature 28 cards and additional Secret Rares for players to collect when it launches in Japan on October 22, including other Pokémon like Mew.