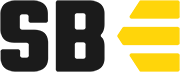 This article is brought to you by StatBanana, the best Overwatch strategy tool.
---
Competitive season 18 of Overwatch was supposed to begin on Sept. 1, but a few unfortunate bugs have set its release date back a bit. Meanwhile, developers are keeping players updated and have extended the Role Queue Beta Season.
Competitive season 17 ended Aug. 13 after being shortened to make way for the Role Queue Beta Season, which lasted two weeks. The Role Queue Beta Season ended on Aug. 31, and many dedicated Overwatch players and streamers immediately hopped into placements for season 18, the first full competitive season with role queue enabled.
Unfortunately, those players immediately noticed that they were being placed into competitive ranks far below what they were used to. Competitive mode was disabled an hour after release on Aug. 31 due to an unknown bug.

Overwatch developer Bill Warnecke updated players about season 18's status on the official Overwatch forums. According to Warnecke, they expect to "be ready for Season 18 early next week." As this was posted on Aug. 31, this puts season 18's release date somewhere from Sept. 3 to Sept. 9.
Until season 18 is fixed and officially released, players can continue getting used to the myriad of changes coming their way in competitive mode. Sigma was surprisingly introduced to competitive mode during the Role Queue Beta season. Players will now have to deal with his shields, rocks, and devastating ultimate. While there are multiple ways to counter the hero, he'll likely throw a wrench in established team compositions for a while.
While season 18 of competitive mode is delayed until the week of Sept. 3 to Sept. 9, the season will most likely still last two months. Developers will alert players when season 18 is fixed and ready to roll.