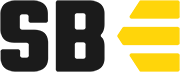 This article is brought to you by StatBanana, the best Overwatch strategy tool.
---
Over the last three weeks, numerous Overwatch players noted concerns about the apparent disappearance of Numbani, a Hybrid map in the game.
While the map has returned on the latest patch, the developers have made no comment on the apparent "vacation" of an entire map from play rotation.
After the Overwatch Archives: Storm Rising event began on April 16, fans who frequently played competitive mode noticed that Numbani hadn't shown up in their games. Players also noted that Numbani wasn't showing up in quick play, either, and that they'd only seen the map in arcade or custom modes. Other Hybrid maps, like King's Row and Eichenwalde, were still present in competitive mode.
On April 22, a Reddit poster asked the Overwatch community if they'd played Numbani lately. A Blizzard forum poster claimed they hadn't seen Numbani in "two weeks" days later, on April 28. Numerous other posters on the Blizzard forums and Reddit began making similar claims over the next few days.
Reddit user Cubelious said they had played 80 games of Overwatch competitive in two days and had not seen Numbani in the map rotation. The topic even made it to OverwatchTMZ, a subreddit dedicated to drama in the competitive scene, where a user claimed to have played 100 games of competitive without seeing Numbani.
On May 6, Reddit user kdpha decided to crunch the numbers to prove the map's disappearance from the competitive map rotation. They recorded 20 videos of streamers who played competitive Overwatch and recorded 350 matches to see the general rate of map appearance.
Their data confirmed that Assault maps are more common than any other map type, but they discovered something much more revealing in the process: Numbani had a 0 percent appearance rate over hundreds of matches.
Today, the Overwatch developer team released a new patch for live servers that introduced Havana as a map. According to numerous social media posts, Numbani has miraculously reappeared in the quick play and competitive map rotation. No mention of the map's disappearance has been made by developers. This includes patch notes or posts on the official Overwatch forums.
Many initial replies to the earliest claims of Numbani's disappearance noted the fact that the removal could be related to the Storm Rising mission. Doomfist makes an important cameo in the mission and Numbani is heavily tied to his lore within the game. Some players also assumed the map was being re-balanced for competitive mode.
Update 9:50PM CT: Dan Maas, an Overwatch developer, released a statement on the official Blizzard forums regarding "The Numbani Mystery." The developers acknowledged the disappearance of Numbani and thanked the community for their patience.