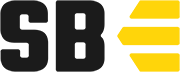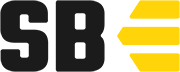 This article is brought to you by StatBanana, the best Overwatch strategy tool.
---
Viewing numbers for the Overwatch league have dramatically declined since stage two, according to statistics and analysis site Sullygnome.

The opening day of the second stage had an average of 80,000 viewers and has remained stagnant, barely breaking the 90,000 mark. In stark comparison, the first stage saw highs of an average of 174,000 viewers, and lows of 91,000.

It appears to be a worrying trend for the multi-million dollar league, though there could be more to the stats. It's difficult to precisely determine OWL viewership due to a number of contributing factors, especially the league's change of viewing format.

Since Season two, the league has been broadcast live on U.S. cable and network television, including Disney XD and ABC. This could be leading to viewers abandoning Twitch and tuning into their televisions instead.
The metagame could also be having an impact on viewership. Stage one was notorious for adopting the controversial three-tanks, three-supports, GOATs composition. The strength of the comp meant a lack of DPS heroes, and a lot of viewers simply found it boring. The meta has changed since Stage two, but GOATs is still prevalent.
It's early days for the second stage, and there's still a real possibility that viewership will pick up in the following weeks to come.

Week three of the Overwatch league kicks off, Thursday April 18, with New York Excelsior taking on the Philadelphia Fusion. The undefeated NYXL will look to secure their fifth win of the stage.