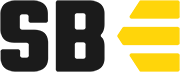 This article is brought to you by StatBanana, the best Overwatch strategy tool.
---
The long-awaited Overwatch replay system is finally here, and fans can now review their 10 most recent games on the Public Test Region with today's update.
To access the new replay system, players will need to venture into their player profile on the PTR and click on the Replays tab at the top of their screen. They will then see their 10 most recent matches alongside the game mode, duration, map, and result for each match. Replays will remain available for the duration of the current PTR patch but will reset with the next update.
When a player loads up a replay for one of their 10 matches, they will be able to slow down or speed up the game's playback speed and adjust the angle of the replay camera. Similarly, they can toggle between first-person and third-person perspectives, spectate each player in the match, and create and save bookmarks.
Related: How to play Overwatch PTR
Users can also employ the use of a map overlay, which shows icons for each character on the map—similar to methods already used in the Overwatch League. When used in addition to a top-down view of the map, players will be able to better review their positioning and make any adjustments to their in-game strategies.
The feature is now available through the game's PTR, which is only on PC, but will become available for console users at a later date.