South Korea will have a chance to defend their Overwatch World Cup title for a third year.
Blizzard announced this morning that the Overwatch World Cup will return in 2018. The tournament event will culminate in November in southern California.
Qualification for the major international tournament begins today. Blizzard will track average skill rating for each country's top 150 players from now until the end of season nine, which is scheduled for April 28. Fans can track the progress on the Overwatch World Cup website. The top 20 countries when the qualification period ends will be invited to the Overwatch World Cup.
Related: South Korea beat Canada to win the Overwatch World Cup
Group stages will be held in France, South Korea, Thailand, and the United States, according to Blizzard. These countries will receive an automatic qualification to the tournament to bring the total teams to 24. Should one of the already qualified teams make it to the top 20 in the qualification round, the 21st ranked country—and so on—will take the spot.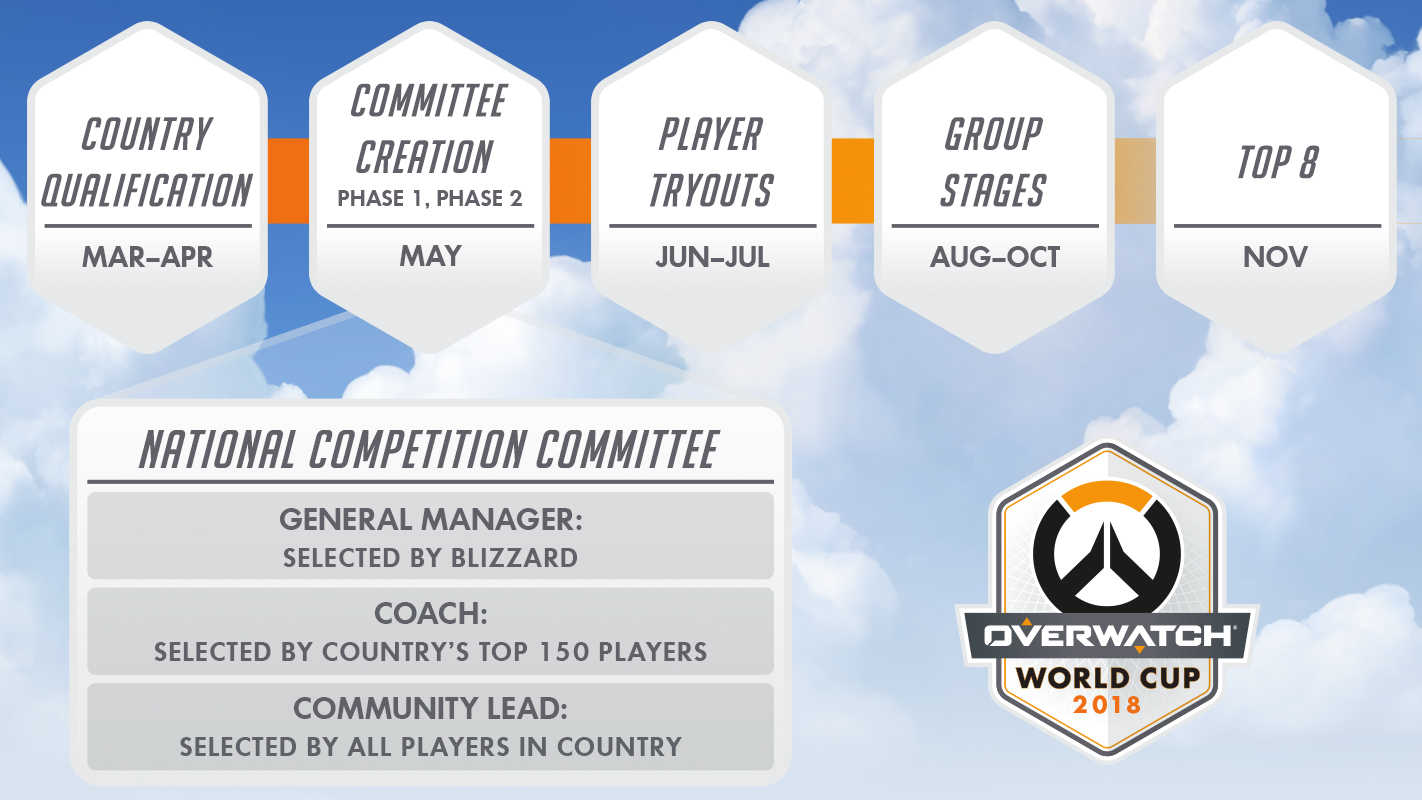 Three people will make up each country's selection committee—a general manager, a coach, and a community lead. The general manager will be selected by Blizzard, while the top 150 players from a country will vote for the coach. The community lead will be selected by all players in a country.
All committee members will be paid for their time, with travel and accommodations included by Blizzard. They'll hold tryouts for the team from June 1 to July 5. Overwatch League players can try out for teams, Blizzard said. Teams can have up to 12 players, but only seven will be allowed to travel to the live event.
More information about phase one voting will be released soon.