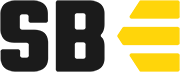 This article is brought to you by StatBanana, the best Overwatch strategy tool.
---
Blizzard released a local newspaper from Havana today, teasing what could possibly be the next Overwatch Archives event.
The newspaper's front page story follows the family-run Don Rumbotico distillery. An anonymous financial group attempted to purchase the company, but when the Diaz family refused, shipments began to go missing and the distillery burned down.
According to the paper, the Diaz family wasn't the only one affected. The Havana Sea Fort, a local historical landmark that had been under the government's protection, was bought out by the same company.
The paper also included a weather forecast warning locals of the incoming category three Hurricane Fernand. Communities are advised to relocate and evacuate their homes to avoid the "massive damage" that the storm is expected to bring.
In February, fans caught their first glimpse of Havana after Numbani updated on the Overwatch Public Test Region to feature a new poster. Many believed this update could be pointing to a new map, but it might have been foreshadowing the next Overwatch seasonal event as well.
Each Archives event has started in mid-April since its release in 2017. With the event's typical release date rapidly approaching, this teaser could very well be for this year's iteration.
Hailing from Haiti, one of Cuba's closest neighbors, Baptiste could likely be the center of this year's event. The combat medic could be stepping in to save communities from the incoming hurricane, or perhaps Talon was involved with the destruction of the distillery—these are all bold predictions, of course.
Fans will just have to wait until the next map or event is released to see that the teaser is actually hinting at.