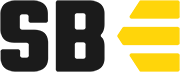 This article is brought to you by StatBanana, the best Overwatch strategy tool.
---
Fans of the Overwatch League across the globe no longer have to save up to pay hefty shipping prices. The league's international store opened today, offering a selection of in-demand items that were previously only available in the United States.
The Overwatch League international store caters to fans outside of North America, especially those who want to root for their "local" teams, like the Paris Eternal or Hangzhou Spark. According to the site, all items are shipped from the EU. Shipping prices may still be hefty for fans in Asia or South America, but may be cheaper than buying from the US.
Some fans may be disappointed at the selection of items, however. All Overwatch League player jerseys, plain jerseys, and custom jerseys are available on the site as well as shirts and hoodies. Keychains and mugs are available as souvenirs.
The North American Overwatch League store offers a much larger selection of clothing, including apparel made for women. Accessories that populate the North American store, such as team scarves, lanyards, and stickers, are also missing from the international store at this time.
Fanatics will still be providing the items for the international branch of the Overwatch League store as part of a multi-year deal with the league.