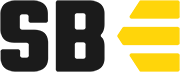 This article is brought to you by StatBanana, the best Overwatch strategy tool.
---
Even though it's a short week for the Overwatch League—only eight matches will be played this weekend—it's a very important one. Ten out of 20 teams remain in the fight for playoff contention, and only five playoff slots are left. For many teams this weekend, their matches are do or die—a single loss will knock them out of contention. These three matches have the most at stake for teams looking to remain on top of the leaderboard.
London Spitfire vs. Seoul Dynasty (March 16, 3:30pm CT)
Both the Spitfire and the Dynasty are below the playoff threshold due to their scores, but a single win from either team will bump them above the water line. London are reeling after a tough loss to the Shanghai Dragons last week, in which their coordination and success as a team was called into question. Seoul had similar tough losses in previous weeks.
In a way, this match is a chance at redemption for two teams initially praised for their stacked rosters. Spitfire's clutch Sombra specialist Lee "Guard" Hee-dong remains a must-watch player who may hack his team all the way into the playoffs. After raising their second-string players to the big stage last week, the Seoul Dynasty may opt to move up main tank Hwang "Marve1" Min-seo to go head-to-head against London's Hong "Gesture" Jae-hee.
Boston Uprising vs. Dallas Fuel (March 16, 5pm CT)
This match is the ultimate example of "do or die" for both of these teams. Dallas Fuel are at an enviable fifth place in the league, well above the eighth-place playoff cutoff. The Boston Uprising are lurking in ninth place—a loss from any of the teams above them will put Boston in playoff contention. But these teams would rather take their futures into their own hands. A Dallas win gives them an instant pass into playoffs. Dallas losing to Boston puts them just at the cutoff line, hoping for mistakes from fellow teams to remain in contention.
The Boston Uprising have shown life the past few weeks, especially from resident Zarya player Kelsey "Colourhex" Birse. He'll be asked to go up against one of the most improved Zaryas in the league, Fuel's Dylan "aKm" Bignet. Fuel's main tank Son "OGE" Min-seok will be putting his team's calculated playstyle to work against the usual aggression of Boston and Cameron "Fusions" Bosworth. This match may be one of the best of the stage since so much, even individual map wins, counts toward potential playoff entry.
Philadelphia Fusion vs. Paris Eternal (March 17, 2pm CT)
Other than the three teams who have already clinched playoff spots (New York Excelsior, Vancouver Titans, and Toronto Defiant), the Fusion are the closest to securing their position. A win against Paris would place them above the Defiant at an enviable third-place seed. Philadelphia will likely make playoffs even if they get demolished in this match. But for Paris, every single fight counts. If they lose their earlier match this weekend against the Washington Justice, they're out of contention. Since the Eternal have such a low score (2-3, with a map count of negative seven), it's an absolute necessity for them to not only win against Philadelphia, but secure a 3-1 at the very least to even remain in contention.
Philadelphia are looking to clean this up quickly. Paris, on the other hand, will try to show that they still have what it takes. For two teams with very different intentions, this match should be nothing but brutal on both sides. Eternal's off-tank Finnbjörn "Finnsi" Jónasson gets his chance to go head-to-head with the king of D.Va bombs himself, Gael "Poko" Gouzerch. It'll also be a classic fight of aggressive Lúcio play between Fusion's Alberto "neptuNo" González and Eternal's Harrison "Kruise" Pond. If any match this weekend is going to get ugly, it'll be this one.