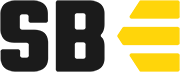 This article is brought to you by StatBanana, the best Overwatch strategy tool.
---
The Overwatch League has completed its fourth week of stage one and many teams have either qualified for the playoffs or been eliminated. With only one short week (eight games will be played in week five) left in the stage, time is ticking for teams who want to claim one of the eight spots in the playoff bracket.
The New York Excelsior and the Vancouver Titans are confirmed to be the Atlantic and Pacific division leaders, respectively. As division leaders, they will be given the first and second seeds for the playoff bracket. The only other team to have clinched a confirmed spot in the playoffs is the Toronto Defiant, after two wins against the Hangzhou Spark and Chengdu Hunters this week.
Seven teams have been eliminated from playoff contention. The Los Angeles Valiant, Los Angeles Gladiators, Shanghai Dragons, and Hangzhou Spark have all been eliminated after finishing their seven games of the stage without a high enough score to make playoffs. While they still have games to play, the Chengdu Hunters and Florida Mayhem have also been eliminated due to map score—those teams have lost too many individual maps to make playoffs, even if they win every map in their next few games.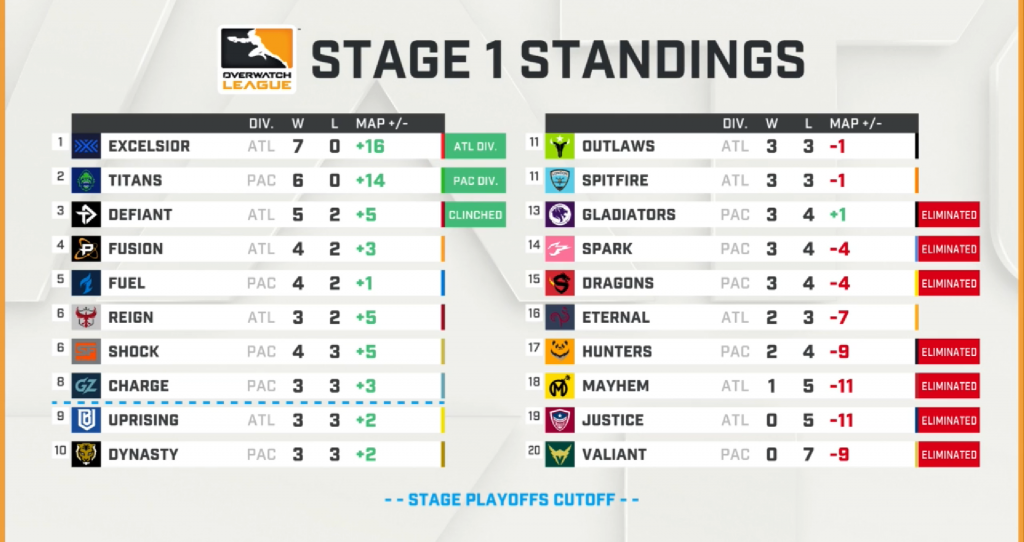 Ten teams remain who have playoff hopes, no matter how mathematically unlikely they are. The Paris Eternal, London Spitfire, and Houston Outlaws all have a negative map score, which makes their climb to the top even more difficult. Teams that are above water in map score include the Dallas Fuel, Boston Uprising, Guangzhou Charge, Seoul Dynasty, and Philadelphia Fusion.
The Atlanta Reign and San Francisco Shock both have a positive five map score, meaning they're theoretically the most likely to make playoffs. For the Shock, their fate lies in the hands of other teams—since they've played all seven of their games, their score can't be improved and can only be beaten.
A few teams in playoff limbo have more than one game left in the season, however. The Atlanta Reign and Paris Eternal both play two games next week, giving them a chance to rise in the ranks or play spoiler to other playoff contenders. Week five begins on Saturday, March 16 at 2pm CT.