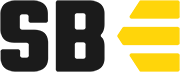 This article is brought to you by StatBanana, the best Overwatch strategy tool.
---
Overwatch fans in Philadelphia, it's time to celebrate. The Overwatch League 2019 grand finals will take place in the city's Wells Fargo Center on Sept. 29, as reported earlier this month.

Blizzard's confirmed today that broadcasts should start at 2pm CT, and that besides the usual Twitch livestream of the Grand Finals there will be a TV broadcast on ABC in the U.S. Fans from Canada, China, France, Germany, and Russia will also be able to watch the Overwatch League grand finals on national TV channels.
Philadelphia will only hold the Grand Finals between the top two teams of the league's 2019 season. Other playoff matches should still take place in the Blizzard Arena in Los Angeles.
This will be the fourth city to hold matches of the Overwatch League this season. Including Los Angeles, where all matches usually take place at the Blizzard Arena, players have already competed in Dallas in stage two and will be in Atlanta in the last week of stage three.
With the league's Grand Finals booked for Philadelphia, the city is on its way to become a major esports city. The Fusion is also set to build its own esports arena, the Fusion Arena, in the South Philadelphia Sports Complex in 2021 to host future Overwatch League matches.
Blizzard will put tickets on sale on June 7, and players can sign up for email notifications in the Overwatch League website. There might be a pre-sale before that date, but Blizzard said it has yet to announce dates for that. For more details, check out Blizzard's announcement post.