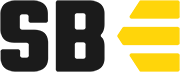 This article is brought to you by StatBanana, the best Overwatch strategy tool.
---
Ahead of the release of the upcoming Overwatch patch, a number of big changes have hit the Public Test Realm (PTR). A new replay system is on its way, as well as an update to Assault maps.

Assault or "2CP" maps, such as Hanamura, Volskaya Industries, and Temple of Anubis, have long been seen as tedious and difficult to capture from the perspective of an attacker. They can take a considerable amount of time to play and their imbalance can lead to unfair situations. But Blizzard is trying to fix this by reducing the time award for capturing Point A on all Assault maps from four minutes to three.

"We're also concerned with how often Offense fully captures Point A and Point B," Blizzard said. "Reducing the round time from eight to seven minutes should address both these concerns, as less overall time rewards better Defense."

Additionally, upon losing Point A, any defenders that are dead or die shortly after will have a maximum respawn time of 3.5 seconds. This is a monumental change that should help cut down lengthy matches, as well as reduce the snowball factor.

"Sometimes Defenders fight late with good intentions at Point A and end up staggered from their team when A falls, leaving their team with uneven footing to defend a rush to B," Blizzard said. "…temporarily lowering the respawn time to get those Defenders back with their team should be a better match experience and doesn't punish players so harshly for wanting to defend Point A."

The new update is available to play on the game's PTR.