The latest Overwatch update may have brought two new skins to the game, but a cryptic, cartoonish Junkrat spray has players looking for answers.
Two Overwatch League celebration skins, the Good vs. Evil MVP skin and the Midas Roadhog skin for the San Francisco Shock, were added with today's update. Fans assumed those were the only items included with the update, but there was another surprise in store.
When players checked the "What's New" section of the Hero Gallery, which displays recently added cosmetic items, a new Junkrat spray showed up. The new cosmetic is titled "'Venomous' by Leon."
The spray itself is artwork of Junkrat's face, created in a style that resembles that of popular cartoons like Rick and Morty. It's Junkrat's default expression—joy over a bigger, badder explosive—rendered by hand.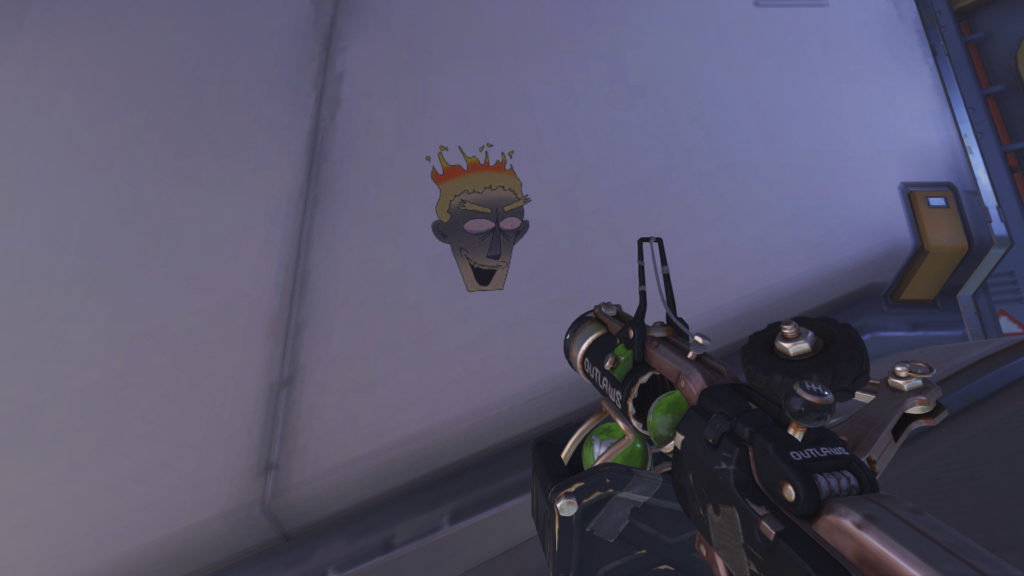 The spray is currently the only cosmetic in the game that has a direct artist credit. Reddit commenters and fans on social media theorized about the origin of the mysterious spray for hours, but a statement from the Overwatch team should clear things up.
"'Venomous' by Leon was created by a huge Overwatch fan in Australia who suffers from chronic illness. We won't be diving into further details out of respect to the family, but we wish Leon the best," an Overwatch spokesperson told Dot Esports.
Blizzard Entertainment has a long history of working with dedicated fans struggling with illnesses. In 2017, the World of Warcraft developer team worked with teen Ezra Chatteron to develop a quest and character within the game.