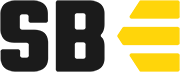 This article is brought to you by StatBanana, the best Overwatch strategy tool.
---
Blizzard vice president and Overwatch lead designer Jeff Kaplan says he would retire the Total Mayhem mode if possible. He would like to move it permanently from Arcade to custom games, but it doesn't seem likely due to its legacy.
Kaplan said all this in a response to an Overwatch forum thread. A user asked in the thread why Total Mayhem doesn't show up more often in the Arcade playlist. The user even specifically asked why Kaplan doesn't like the game mode. This apparently got his attention, since he responded to the forum thread himself.
"I am extra critical of it because I literally implemented that mode (I don't get to do a lot of implementation on the game anymore… and I miss it)," Kaplan said. "All in all, I don't think it plays well and has a host of problems."
Kaplan went on to say that he feels it belongs in custom games, instead. The only reason that this hasn't happened already is because of its popularity and legacy. That same popularity is what upgraded it to an Arcade mode in the first place. Total Mayhem is a variant of Quick Play that includes some modifiers.
Total Mayhem only has the Escort and Hybrid maps, but it boosts all heroes in the process. Heroes have double their normal health, almost all ability cooldowns are 75-percent faster than usual, and ultimate abilities charge 50-percent faster. These boosts are likely why Kaplan thinks Total Mayhem is, well, mayhem and should be retired to custom games.