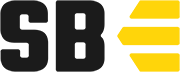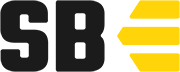 This article is brought to you by StatBanana, the best Overwatch strategy tool.
---
Many Overwatch fans may have encountered an error code LC-202 after attempting to connect to the game on their console. Found most commonly on PlayStation 4 servers, the code is one of many identification numbers that typically points to a faulty connection on the player's side of things. Luckily, however, there are a few different ways players can try to resolve the problem.
First, players should try disconnecting and reconnecting their console account from their Blizzard account. To do so, players will need to log onto the main Blizzard site and venture into their account settings.
If reconnecting the two accounts doesn't fix the problem, users will then need to turn to their network settings for the solution. Players should first try to check their network configuration to reveal any potential issues with their firewall, router, or port settings.
Players can then attempt to fix the issue by resetting their router. To do so, they'll need to power it down and unplug it. After waiting a full minute, the router can be turned back on to allow for a full reset. Players should then check their internet connection through their console's built-in internet test. If the connection appears to be working, players can then try relaunching Overwatch to see if the error code reappears.
If the connection still doesn't work after resetting the router and double checking the console's internet connection, players will need to contact Blizzard's Technical Support in order to fully resolve the issue.