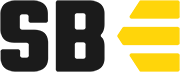 This article is brought to you by StatBanana, the best Overwatch strategy tool.
---
Today's Overwatch update introduced a few new exciting additions to the game, including the newest Escort map, Havana, and two new skins for Lúcio and Mercy celebrate this year's Overwatch League All-Star event.
The patch was delayed for Xbox users, however, and wasn't released on the console until hours after its initial launch on PC. Shortly after the update's release, many Xbox players found themselves facing an error code named BC-124, a common pop-up that prevents console players from logging into the game's live servers.
What is error code BC-124?
There are a few different Overwatch error codes that point to a break in connection between the console and the game's servers, as indicated by the "BC" in the code's name. BC-124 is most commonly found after updates release either for Overwatch or for the Xbox itself. Luckily, however, there are a few ways to fix this error code without taking too much time out of one's gaming session.
How to fix error code BC-124
The first step in fixing the broken connection is ensuring the Xbox console has been updated. To do so, users will need to venture into their Xbox settings and manually check for an update in the "Updates and Downloads" tab.
If the console is fully up to date, users should then try a power cycle by powering off and unplugging both the Xbox and their router. Both devices should be left unplugged for a full minute before being turned back on. Once the power cycle is complete, users should then recheck their connection by attempting to log back into the game.
Most of the time, a power cycle will fix the broken connection. But for the times it doesn't, users can try unlinking and reconnecting their Xbox profile from their Blizzard account. To do so, users will need to visit the Blizzard website and venture into the "Connections" tab in their account settings. From there, they can then edit their Xbox Live settings.
If the above fixes failed, users will want to submit a ticket to Blizzard's Technical Support to fully resolve the issue.