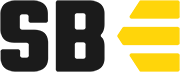 This article is brought to you by StatBanana, the best Overwatch strategy tool.
---
In today's update to the Overwatch Public Test Region, Blizzard Entertainment added a new game mode to the Arcade named Hero Gauntlet, a free-for-all skirmish almost identical to one created by an Overwatch fan in the game's new Workshop feature.
At the start of a round, each of the eight players spawns in as McCree. Upon securing a kill, they will swap heroes through a set order of characters until they have played all of the game's 30 heroes. The list of heroes ends with Torbjörn, but players can only use his hammer to win the match.
Yesterday, the Overwatch developer released the new Workshop feature, an adapted version of the game's original scripting system. Since its release, fans have been busy creating their own game modes, including one today's new game mode was modeled after—a mode that was in-turn inspired by Counter-Strike, where the Arms Race game mode was original popularized.
Related:The best early creations in the Overwatch Workshop
The Workshop has encouraged people to create other types of unique game modes, such as a Super Smash Bros. themed mashup, where players are launched from the map after reaching high damage percentages. Another example is a Wreckingball race, where players roll out through the streets of Numbani to see who crosses the finish line first.
Given the instant popularity of the new Workshop mode, it's possible other creations could be joining the Hero Gauntlet on the Overwatch PTR. For now, however, Hero Gauntlet is well on its way to becoming a much-loved addition to the Arcade rotation all thanks to user creativity.