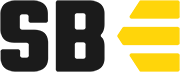 This article is brought to you by StatBanana, the best Overwatch strategy tool.
---
During Overwatch analyst Josh "Sideshow" Wilkinson's livestream on Twitch yesterday, Elijah Hudson "Elk" Gallagher confirmed that Jo "GuardiaN" Jun-hwan bought himself out of his own contract while playing under Toronto Esports in the Overwatch Contenders series to leave the roster early.
The flex tank left Toronto Esports at the end of July, and many fans were wondering about the reasons behind his early departure. GuardiaN then joined the Overwatch League in October, signing with the Shanghai Dragons ahead of season two.
Elk, who plays for both the Philadelphia Fusion and its academy team under a two-way contract, confirmed that GuardiaN left the Contenders scene after buying himself out of his own contract. "He was so tilted with them, that he bought himself out of his contract," Elk said.
Toronto Esports first partnered with the Boston Uprising as its academy team in February 2018, but quickly became infamous for its departure from the Overwatch scene in November.
As one of the eight new Overwatch League expansion teams, Toronto Defiant purchased exclusive naming rights and took priority over the Toronto name after joining the professional league. Contenders rules state all teams must have an original name and logo, leaving Toronto Esports with six weeks to change its name in the middle of Contenders season three.
In response to Blizzard's request for a name change, Toronto Esports departed from the Overwatch scene, revealing its decision on Twitter. "We have been informed by Blizzard that we will be forced to remove 'Toronto' from our brand in only six weeks," the organization said. "We will be leaving Overwatch effective immediately. Good riddance."
The announcement left many of the team's players in confusion, with Charlie "nero" Zwarg even tweeting out that he'd return home. Following Toronto Esports' departure from Overwatch, however, Boston Uprising retained ownership over the academy team's staff and players, renaming the team to Uprising Academy.
Toronto Esports president Ryan Pallett released a statement to Dot Esports at the time of the org's departure, saying that its values conflicted with Blizzard's. "We support an open and fully inclusive talent development ecosystem," Pallett said. "We feel Blizzard's recent changes to Overwatch Contenders go against those values, and create barriers for young players, managers, and coaches to find a path towards the top."