Patient Overwatch players will be able to get BlizzCon's Demon Hunter Sombra skin without buying a virtual ticket, if they can wait until 2019.
Fine print on the BlizzCon loot blog post states that all in-game items for Overwatch, StarCraft II, and StarCraft: Remastered will be available separate from the BlizzCon ticket in 2019. Further details are expected "at a later date," according to Blizzard. Blizzard confirmed the Demon Hunter skin as a BlizzCon virtual ticket perk last night after the skin leaked in-game earlier in the day.
Related: Overwatch's new Busan map is now live on PlayStation 4, Xbox One, and PC

The Demon Hunter skin adds a Diablo Sanctuary touch to Overwatch, giving Sombra a whole new look, including a revamped pistol that turns Sombra's weapon into a crossbow hybrid.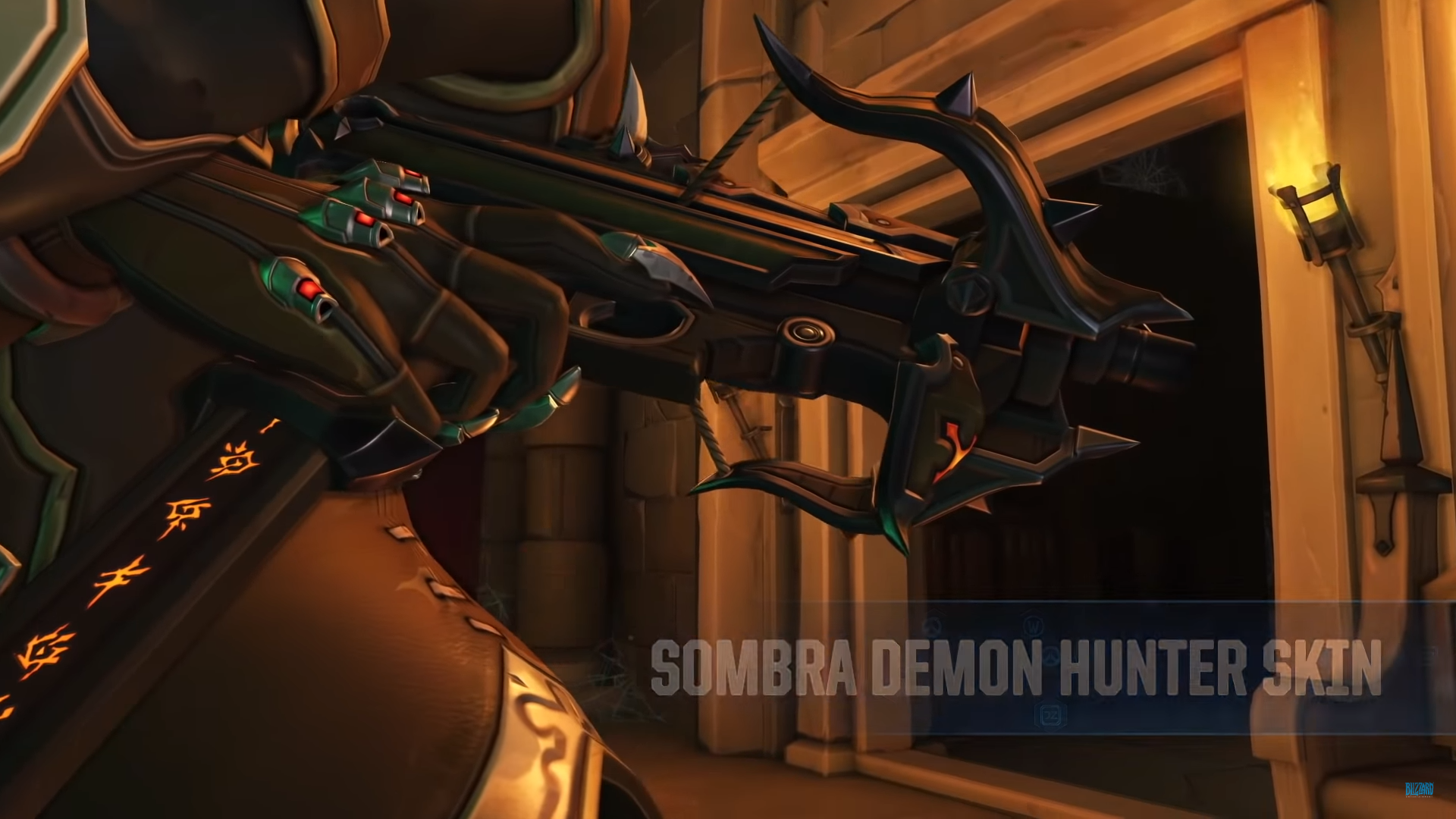 Previous BlizzCon exclusive skins for Overwatch have never been so good. Typically, BlizzCon skins are Epic-ranked, like the BlizzCon-themed Winston skin last year and the Bastion one the year before. Sombra's Demon Hunter skin is more in-line with the Blizzard-inspired skins showcased at last year's event, all which pull from Blizzard's other titles.
For players who need the skin right away, or were going to purchase a virtual ticket for BlizzCon anyway, the pass is on sale now for $50. The skin will be unlocked immediately once you have the pass. Anyone that was able to snag an IRL ticket will have access to the skin, too.
BlizzCon is scheduled to kick off on Nov. 2 at the Anaheim Convention Center in Anaheim, California.