Boston is a city of history—an old colonial town carved into an urban metropolis. It's Fenway Park, where the Red Sox have been hitting baseballs since 1912, packed between rows of brownstone buildings right outside of the city's downtown. It's the historic Green Monster overlooking the Massachusetts Turnpike, which weaves through the city and into its suburbs. It's eight World Series titles, 17 NBA championships, six Stanley Cup wins, and five Super Bowl championships. Boston is an old city with a long legacy.
The Boston Uprising, owned by Patriots owners The Kraft Group, hopes to be the newest part of the city's legacy—a small part of Boston's sports infrastructure. The roster announcement was met with skepticism when it was revealed in October. For many, it wasn't the championship-winning team that fans expected from a city that holds such a legacy; people think of Tom Brady and they don't think underdog. A team of Overwatch underdogs and unknowns from the Patriots owner was a surprise.
But the Uprising's roster decision was a Boston move. Tom Brady was not always a four-time Super Bowl MVP. He was passed over 31 times in the 2000 draft. The same goes for a few of Boston's other recent greats: Red Sox second-baseman Dustin Pedroia and former Celtics player Isaiah Thomas. They're small (Thomas was once last draft pick in his rookie year) but they get it done. Boston perseveres with what it's got, developing its players to fit into its systems, which makes underdogs no longer look like underdogs. They're champions.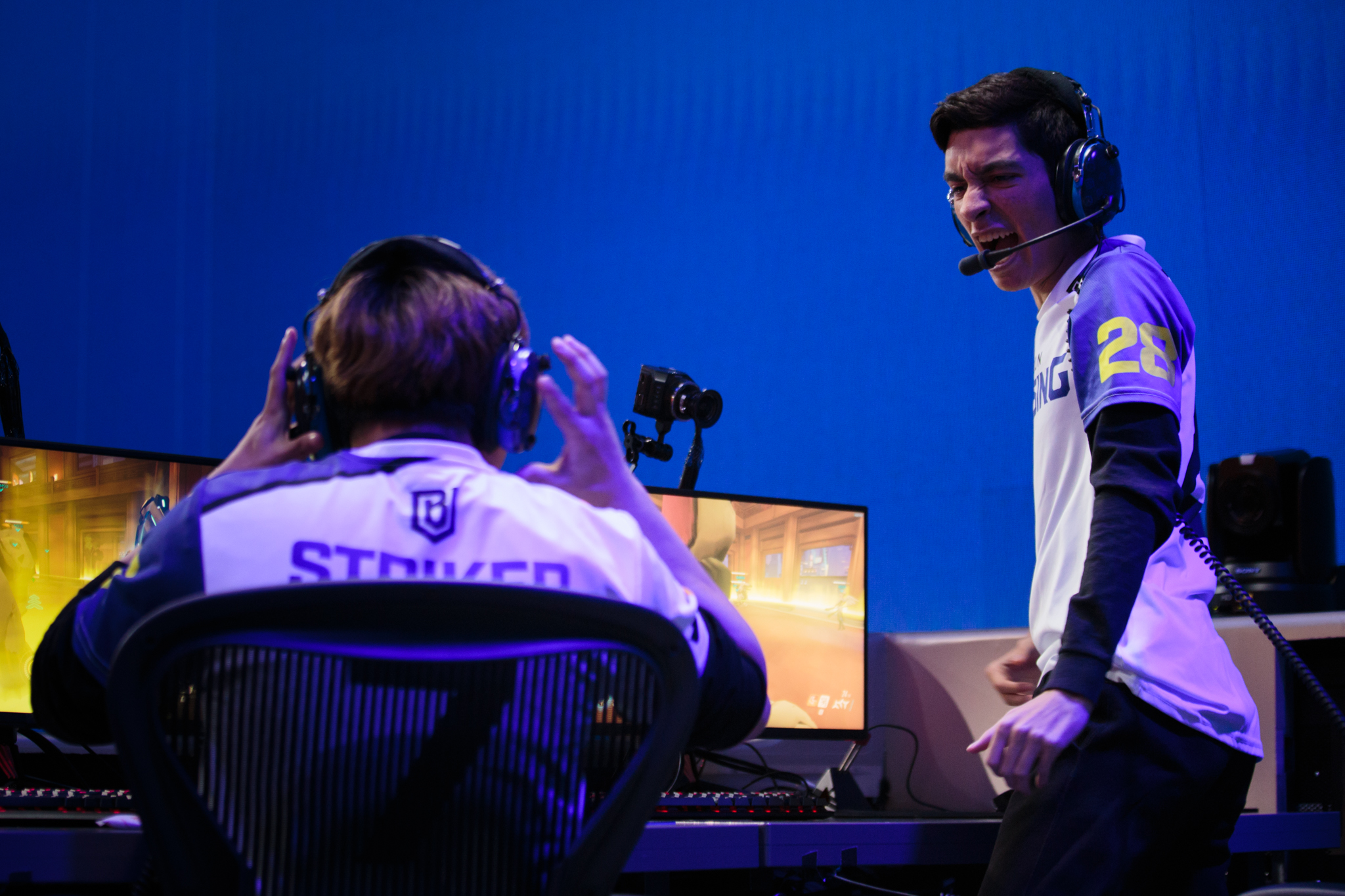 The Uprising roster, though not yet a championship winning team, took a gamble on the Overwatch League roster. Initial rankings lists placed the squad at the bottom, a number of question marks surrounding the pick-ups. They were a joke, a meme. So when Boston came out and started picking up wins, it was a surprise. They were labeled the underdogs. Boston was actually really good.
With a roster plucked from a mish-mash of middling Overwatch teams, the Boston squad ended the first stage just missing out on a qualification for the semifinals match. Their 6-4 record wasn't enough.
Related: Boston Uprising end London Spitfire's win streak
Boston's big success started in week three, where the roster took on the London Spitfire and won. London's Overwatch League team has since earned the stage one championship title. Boston's win on Jan. 25 ended a streak of Korean dominance in the Overwatch League in a series that went to its full five matches.
Boston's consistently good dive composition works to the team's strengths—namely, their breakout DPS players Jonathan "DreamKazper" Sanchez and Kwon "Striker" Nam-joo. Each of the two players is striking in their own right: DreamKazper, while often known for his Pharah play, is a truly flexible DPS player, consistently playing more than six heroes in each match. Striker doesn't have as deep of a hero pool as DreamKazper, but he's a master at what he knows. His Tracer is outstanding.
DreamKazper can play any DPS hero handed to him, except Tracer, which makes the unlikely pairing of these two players so brilliant. Neither DreamKazper nor Striker have garned the kind of admiration of a duo like former Kongdoo Panthera players Kim "Birdring" Ji-hyuk and Kim "Rascal" Dong-jun. Instead, Boston Uprising president of gaming Chris Loranger plucked two DPS players he believed in—Striker and DreamKazper—from lesser-known teams.
DreamKazper, an American player, moved over to Boston from Tempo Storm, while Striker, a South Korean player, previously played for ROX Orcas. Neither saw success on their respective rosters, which is why many questioned how they'd work together in the Overwatch League. Everything was against them: the fans, the language barrier, their first match. But it's Boston, and they made it work.
From the win against London, Boston cruised through the Overwatch League's first stage with a five-game winning streak. London Spitfire, Dallas Fuel, Los Angeles Gladiators, Los Angeles Valiant, and the Philadelphia Fusion—all taken down by Boston. It wasn't until they met Houston Outlaws in a fierce series on Feb. 10 where the roster narrowly missed a playoff berth.
The Boston squad needed to win two more maps than Houston to play London Spitfire in the stage one semifinals, but the Outlaws ultimately bested them with fierce DPS play of their own.
Boston has a real chance in the Overwatch League, and they're likely looking forward to stage two, where Mercy's nerf will be live. Of course, Boston succeeded in the Mercy meta, but their Mercy player, Kristian "Kellex" Keller, is far superior at Lúcio. Should the meta move away from Mercy and back towards Lúcio, Boston will be primed for an advantage. Park "Neko" Se-hyeon hasn't yet reached New York Excelsior support Bang "JJoNak" Sung-hyeon's level of Zenyatta play, but he certainly can hold his own.
One of the two players will likely have to move flex onto Moira at times, too, meaning that a Lúcio return isn't a given. But things look good for Boston's support, as that added familiarity will help hold up the rest of the team. Their flexibility will be an advantage heading into stage two, if they're willing to move past a purely dive-style of play.
Stage two of the Overwatch League begins on Feb. 21, but Boston doesn't play until Feb. 22 in their 9pm ET match against Philadelphia Fusion. It's a team they've beaten before, and Boston's ready to set the tone for the start of the second stage.