With Christmas only days away, there's never been a better time to get that Overwatch lover in your life a present. And we're here to help you.
Whether your loved one is a Reaper main or a hardcore support player, we've got you covered. Overwatch offers something for everyone, and so does this gift guide.
Yeti Slippers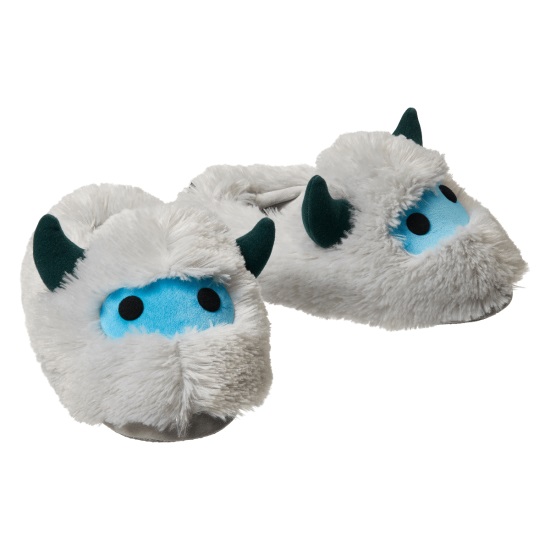 Get snuggly this winter with a pair of Yeti slippers based off of Mei's slippers in the Rise and Shine animated short. They'll cost you $40 on the Blizzard Gear store. Bring more Mei into your Overwatch lovers' life by pairing the slippers with a Snowball plush, listed below on the list.
Character Shirts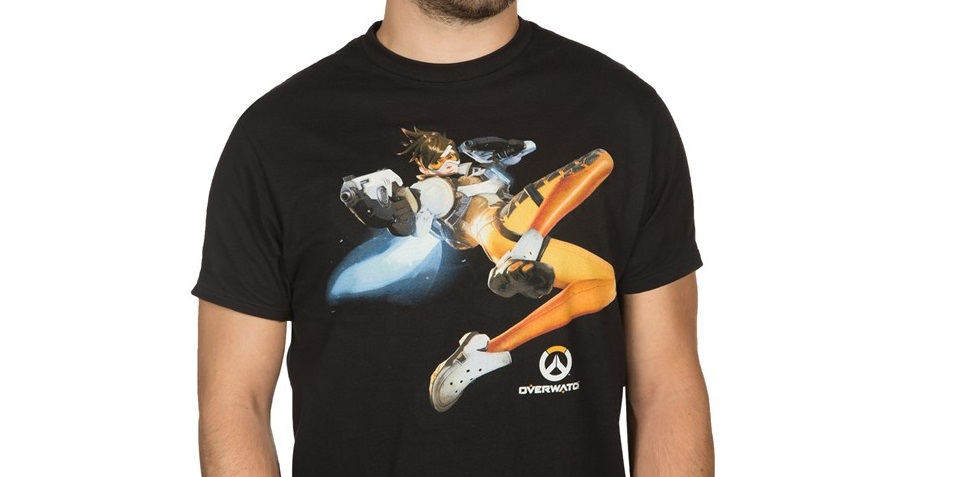 Know someone who plays Symmetra on offense? A die-hard Hanzo main? Maybe someone who's been messing around with Sombra? Force them to wear their hero choice with pride by gifting them a T-shirt emblazoned with an Overwatch hero logo.
Most heroes have their own shirts among the offerings on the official Blizzard store and on Jinx. There are a bunch to choose from—Ana, Bastion, Genji, Hanzo, Pharah, Reaper, Reinhardt, McCree, Soldier: 76, Symmetra, Tracer, Widowmaker, Winston, Zarya, D.Va, Mercy, and Sombra. Each hero shirt comes in both men and women's sizes, though they vary between long sleeve, short sleeve, and tank top styles.
For those who can't commit to just one hero, Blizzard Entertainment has a shirt with the Overwatch logo or an option with a bunch of hero icons.
Overwatch Nendoroids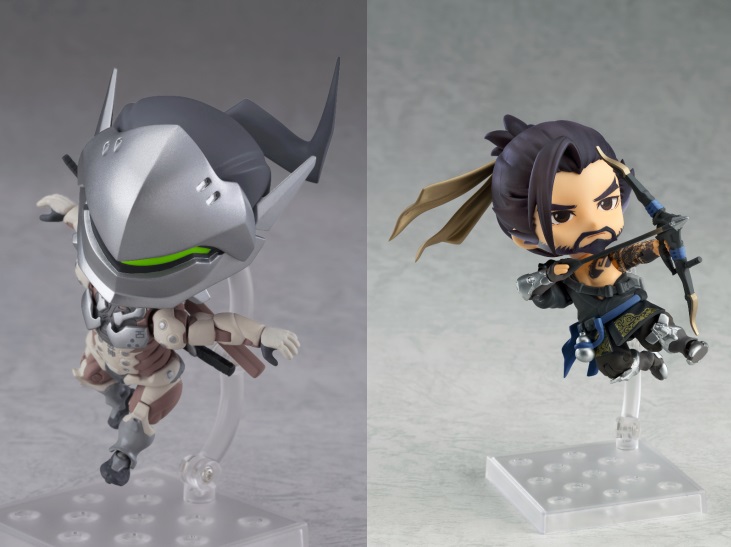 Blizzard and Good Smile Company have been working together to create these adorable Overwatch Nendoroid figures. It's not just Hanzo and Genji, either: They sell cute versions of Tracer, Mei, and Mercy, too. Each comes highly articulated with a variety of different props. Put them together and you can create a whole load of different Overwatch scenes.
Each costs $50 at the Blizzard Gear store.
Razer Overwatch Gaming Headset
Communication is important in Overwatch. So is hearing important audio cues, like when McCree's high noon or Mei's blizzard is coming. With a good headset, you can even pick up on certain characters' footsteps, making it hard to get caught by surprise. Razer's ManO'War headset was built for those moments—it has powerful 50 mm drivers paired with closed-ear cups to ensure sound isolation.
A retractable microphone poking out of the left side of the headset is perfect for communicating with teammates—or BM'ing enemies. Razer's Overwatch ManO'War has inline control with an analog control wheel and a quick mute toggle, too. It's compatible with 3.5 mm audio and microphone combined jacks, but also comes with a splitter for those using separate 3.5 mm audio and microphone jacks.
It's not only for PC gamers, either. Priced at $109.99, the Razer Overwatch ManO'War works with Mac, PlayStation 4, and Xbox One. For Xbox One, however, a stereo adapter is required.
Plush Toys
We don't know any Overwatch players who wouldn't want an adorable plush toy from the game. Blizzard offers three—space gorilla Winston, tiny turnip Pachimari, and Bastion's bird pal Ganymede. For 2017, Blizzard also added a Sombra pillow and a Snowball plush.
Team Gear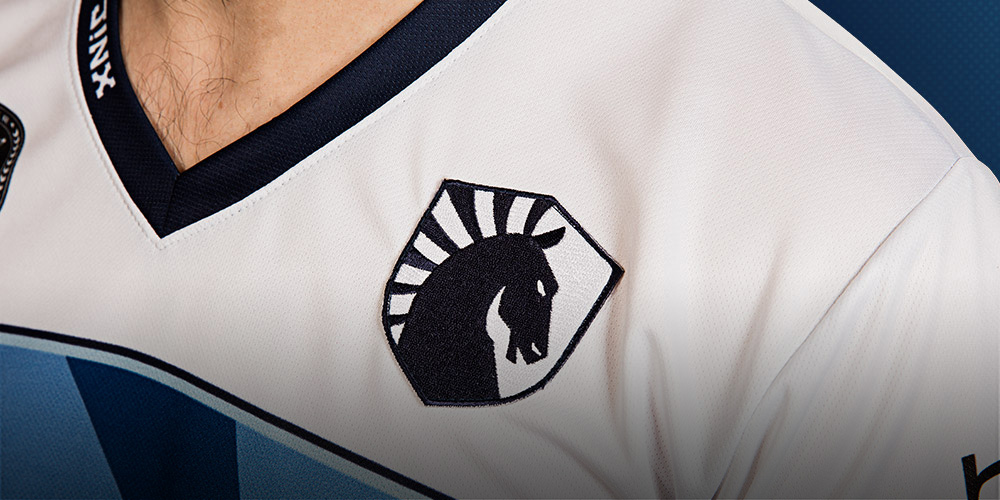 Overwatch is the top esports title of the year, if The Game Awards 2016 are to be trusted. Fans voted to give Blizzard's new shooter the honor, meaning there's a lot of Overwatch esports fans out there. Most esports fans have a favorite team—and most of those teams have a whole lot of gear.
For Team Liquid Overwatch fans, consider grabbing a Team Liquid hoodie for $59.99 or an equally cool Team Liquid snap back hat for $29.99. T-shirts, pins, and jerseys are also available. Fnatic has some of the more stylish gear of the Overwatch esports bunch. Those who represent the yellow and black will want to nab a Fnatic crew neck sweatshirt, jersey, or branded beanie.
Do you know any Rogue fans? The organization offers jerseys with each player's name, along with classic T-shirts and sweatshirts. Likewise, NRG Esports has a whole slew of T-shirts to choose from, including one honoring their former star player, Brandon "Seagull" Larned.
Dignitas is offering branded notebooks for jotting down tips from your favorite players—or anything else, really. Pins, hats, and mousepads are also available.
Overwatch Funko Pop! Toys
Like the Overwatch plush toys, these are just darn adorable—though much less huggable. Designed to be extra cute with large heads and huge eyes, many of Funko's Pop! toys stand just under four inches tall. Each has a meticulously designed form, matching each and every detail of your favorite Overwatch characters.
Right now, Blizzard and Funko offer Widowmaker, Tracer, Reaper, Soldier: 76, Winston, and Pharah. Winston, Overwatch's gorilla scientist, is an oversized Pop! toy, standing at six inches tall. 
Overwatch Cosplay Weapons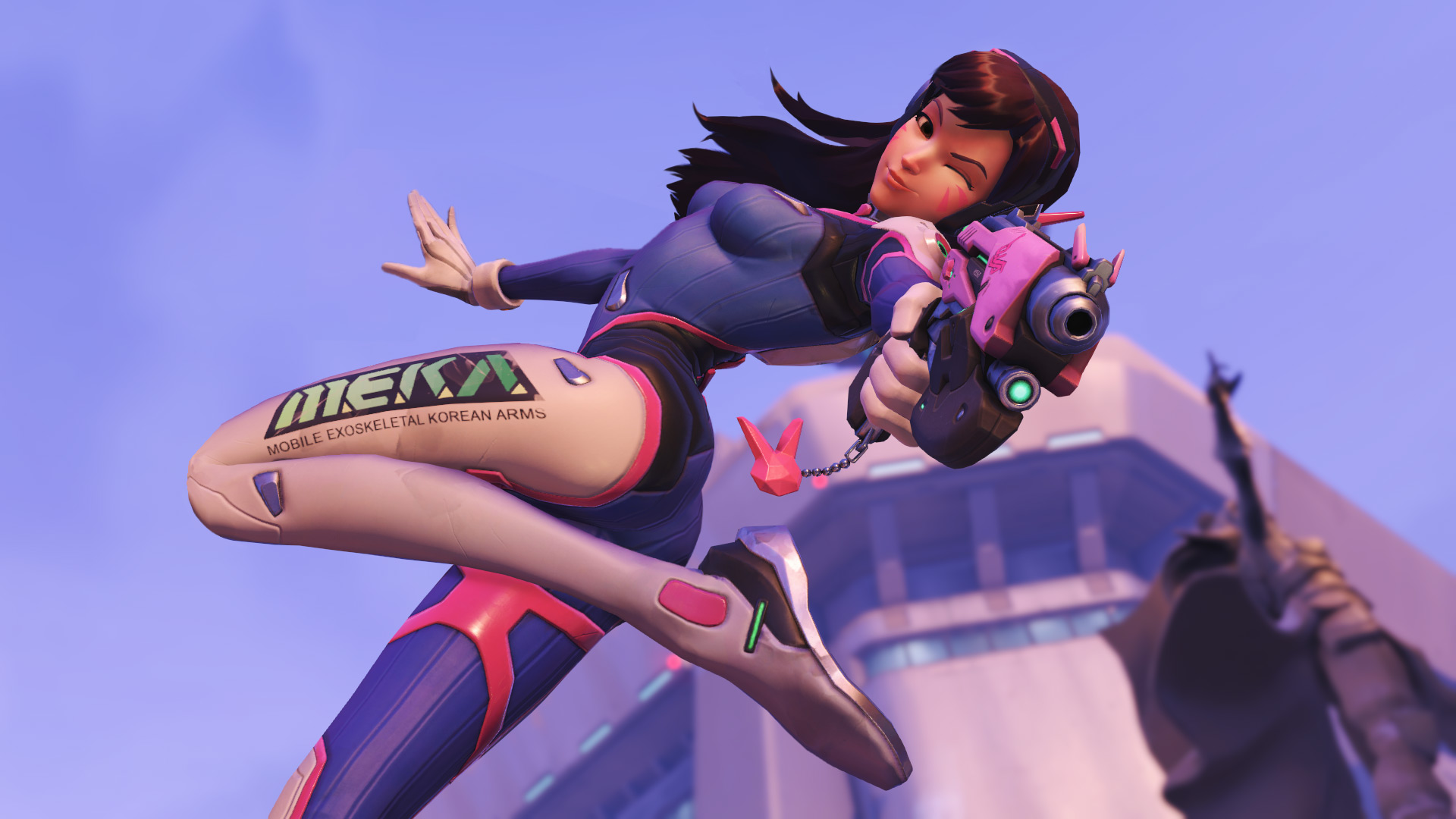 You don't have to be a cosplayer to appreciate the craftsmanship that goes into making Overwatch props. They make nice art pieces, and they're fun to play with. But if you know an Overwatch cosplayer, a gift like this may be especially appreciated. Regardless, any Overwatch fan will likely be pleased to find any of these cosplay weapons in their holiday loot box.
Are you looking for a gift for a Genji main? Check out this Overwatch Genji sword from Etsy creator Ziekarus Workshop. The lightweight replica is made from wood and paint, so it's less dangerous than Genji's actual sword.
The folks over at Etsy store 3DNAxyz are creating kits for putting together Overwatch weapons. This sort of thing will interest folks who like to tinker and create, but don't have the equipment to print their own weapons. A big plus here is customization—your giftee can paint their weapon to match any skin. Right now, the shop is offering Lucio's gun, Widowmaker's sniper rifle, Junkrat's grenades, and Tracer's pistols.
Etsy seller Inspire Props is also creating high quality resin replicas of Overwatch weapons, including Mei's blaster and snow drone, as well as D.Va's gun and headset. But maybe you don't want to commit to a whole gun—Inspire Props is also selling D.Va's cute little bunny charm separately.
Reaper Statue
For the collector in your life, Blizzard's new Reaper statue is the perfect gift. For $150, each Reaper statue—posed as if he's yelling, "Die, die, die"—is hand painted and stands 12 inches from top to bottom. It's a work of art, capturing Reaper in all his edgy glory. Even those who wince at the sight of another Reaper in-game can appreciate the craft of this piece.
Blizzard's first premium statue, of Tracer, sold out quickly, so those interested in purchasing this—for themselves or as a gift—will want to act fast. Your giftee won't have the statue in time for the holidays, but they can revel in the promise of its arrival. The first wave of statues is shipping in Q1 2017, while the second begins shipping in Q3 2017.
If you don't want Reaper, Blizzard has collectible statues for Tracer, Genji, Widowmaker, and D.Va.
---
So get moving—you don't have much time. Hopefully Tracer is delivering your gifts, as Christmas is only just days away.