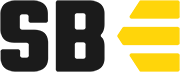 ---
Scholarship money is up for grabs for Becker College's varsity Overwatch team when it competes in Tespa's upcoming varsity league. The college, known for its game development program, bumped its Overwatch team to the varsity level, the school announced this week. The Tespa Overwatch Collegiate Championship's Varsity League begins later this month.

Overwatch is the third esports game supported at a varsity level by Becker College. League of Legends and Smite are the other two programs available at the Massachusetts-based school. The players began competing together at the club level, but were recently upgraded to the varsity program this semester. "I didn't expect varsity level when I came to Becker," team captain Thomas Murphy told Dot Esports. "The varsity program is a lot different than a casual team. I'm glad I get to experience it."

Related: A Massachusetts college will launch a varsity esports program

The team balances its practice schedule—typically two to three times a week—with schoolwork and game days. "School does come first," Becker varsity Overwatch teammate Haley Jarosz said. "But we make sure we have our grades up and get homework done before practice."

All of the varsity team's members are part of Becker's game development program, which Sam Hauser told Dot Esports is an advantage for the team. "Game development is team-based and knowing your role and how your role impacts everyone else," Hauser said. "Playing on a team is exactly like that. It's building collaborative skills that are transferable into team play in esports and working on a development team. It's a pretty unique dynamic."

When Tespa starts later this month, Becker will be up against other varsity programs including Northeastern University, Southern New Hampshire University, and New York Institute of Technology for the group phase. The top four teams from the varsity league will be eligible to compete in the National Championship, which will award $1,700 per Overwatch team player for first place.

Becker College is aiming for the top. "We definitely want to win everything," Murphy said. "It would help the school and the players with recognition."

With the addition of its recently-added esports management degree program, Becker College esports program general manager Timothy Loew thinks the school will become a destination for college-level esports players. "We expect students incoming in the fall to come here because there is a varsity esports program and an active community," Loew said.

Collegiate esports are growing as more colleges—now more than 100—integrate esports teams, clubs, and courses into their programs. Becker College itself offers esports scholarships to some players. Many other colleges do, too. The University of Providence is offering 10 to 15 new esports scholarships for the 2018 to 2019 school year. It's new territory for college sports, and scholarships are still relatively small, but it's a growing way to attract new students.