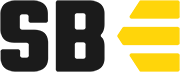 This article is brought to you by StatBanana, the best Overwatch strategy tool.
---
Overwatch developer Blizzard Entertainment informed players of the wrong date for when the new support hero Baptiste would be available in competitive play, community manager Tom Powers said.

Baptiste will be available in competitive Overwatch matches two weeks after release, not one week. That means that since Baptiste will be available on the live servers on March 19, players should be able to use him in ranked matches on April 2 instead of March 26.

Baptiste is now available on the Overwatch test servers, where any player can use him in quick play, training, and other non-competitive game modes. When he hits the live servers, changes that came to other characters in the same test server update when he was released might also be available in the live server. In general, Blizzard tweaks a few things when deploying a new update from the test server into the live servers.

And the developer already said it might adjust some of Baptiste's abilities if it thinks it's necessary. Developer Josh Noh said his team feels that Baptiste's Immortality Field is balanced, but that they can always "lower the health or increase the cooldown to a more reasonable amount" if players feel it's too strong.

Overwatch patch notes for Baptiste's inclusion will only be out when he's released on March 19. Anything that goes live then may be changed by the time he becomes available in competitive matches on April 2.