*All points and predictions in this article are of Patsimenz and do not reflect the beliefs of GAMURS in any way.*
SK Telecom T1 has almost been unanimously touted by both fans and analysts as the clear favourites to win the 2016 World Championship. Even coming into this tournament as Korea's second seed, many still had them as the most likely team to win the event. Samsung, on the other hand, has been the sleeper team of the LCK representatives, "stealing away" KT's third seed spot in the Korean Regional Finals.
Despite the lack of hype, Samsung has had arguably the strongest group stage performance of all the Korean teams, finishing 5-1 in Group D, which contained three teams – TSM, RNG and Samsung – in the top-six of many respected power rankings. They have also clean swept both the quarterfinals and semifinals 3-0, although these matches were against the two non-Korean teams, Cloud9 and H2k-Gaming. So how can Samsung fulfill the World's script of SKT, Samsung, SKT, Samsung?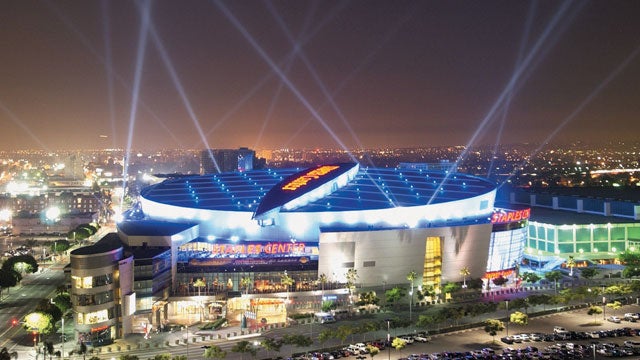 The first part of the puzzle is the top lane. SKT's top laner Lee "Duke" Ho-Seong has been arguably the weak link of SKT. While he continues to have slight issues with appropriate teleport timings, he has been solo killed a few times, such as in the quarterfinals against RNG's top laner Jang "Looper" Hyeong-Sang. He has also had a negative gold difference at 10 minutes at -130 despite being on a winning team, as well as the third lowest damage percentage of all the playoff teams at 19.3 percent.
In comparison, Lee "CuVee" Seong-jin has been a strong point for Samsung, and has the highest number of solo kills of all players in this tournament. He has taken on and completely outclassed the top laners of both Cloud9 and H2K in the playoffs – who both teams had so far relied on for clean victories in the group stage. If Samsung is going to take the victory, a large part of this will have to come from the top lane; CuVee will have to regularly gain a significant advantage over Duke. With CuVee's hot form so far in this tournament, it would not be crazy to assume that he will do just that.
Another strong aspect of Samsung so far this tournament has been Lee "Crown" Min-ho, who had consistently good performances on a wide range of champions, such as Cassiopeia and his signature Viktor. He has the highest damage per minute out of any mid laners in the playoffs at 616, while only taking 23.5 percent of the team's gold share – 10th out of all the mid laners at Worlds.
SKT has so far relied a lot on star mid laner Lee "Faker" Sang-Hyeok's playmaking and ability to out-pressure opposing midlaners. The biggest example of this is SKT's most recent outing in the semifinals against the ROX Tigers, where Faker regularly gained large leads against Lee "Kuro" Seo-haeng, which contributed a lot to SKT's narrow 3-2 victory.
However, in the matchup against Samsung, it is very unlikely that Faker will be able to gain a substantial advantage over Crown, which will eliminate one of the important tools SKT has relied on to win. Crown has shown he is able to stand up in lane, especially during his very strong performances against H2K's Yoo "Ryu" Sang-ook and TSM's Søren "Bjergsen" Bjerg in the playoffs and group stage. Expect Crown to go even against Faker in the 1v1 matchup if he plays at full strength.
A surprising aspect of Samsung has been the recent surge of jungler Kang "Ambition" Chan-yong. In both the regional finals and the matches at Worlds, Ambition has been able to successfully impact the map in the early game in contrast to the round robin, where he played a heavily farm focused style. This has led to Samsung having the second lowest average game time at Worlds at 33.2 minutes, while only losing one game so far in the tournament.
While Ambition has been able to consistently put on good performances for Samsung, SKT still faces issues in terms of consistency in the jungle. Although the substitution of veteran jungler Bae "Bengi" Seong-ung played a major role towards turning around the series against ROX, he has yet to show that he can play at a high level consistently – especially when group stage and bracket stage performances are compared. While a similar performance would even out the jungle disparity, there is always a risk that Bengi overperformed in last week's semifinals, in which case, would leave a large gap between him and the in-form Ambition.
The largest discrepancy between SKT and Samsung is in the bottom lane between Bae "Bang" Jun-sik and Park "Ruler" Jae-hyuk. Bang has likely been the best performing AD Carry at Worlds, – with Kim "Deft" Hyuk-kyu or Kim "PraY" Jong-in being the only others in contention – having the highest damage per minute of all ADC players at 658.
In comparison, Ruler – even though he has played at a solid level – has not been a major factor in Samsung's wins, with the fourth lowest ADC kill participation rate at 25 percent. Ruler has still retained some negative rookie tendencies, such as getting caught out in the middle to late game. However, a potential equalizing factor of the Samsung bottom lane is support Jo "Core JJ" Yong-in's ability to innovate surprising strategies, such as the Zyra pick, which many other supports quickly picked up after its reveal. CoreJJ was also able to quickly adapt to and pick the Miss Fortune support to use against H2K, which could be a powerful tool for Samsung to utilize in certain situations if Lee "Wolf" Jae-wan is still unable to play her in the finals.
An interesting stat is the fact that Samsung had a 100 percent win rate with CoreJJ at Worlds, which could suggest a hidden shotcalling aspect he might be bringing to his team. Nevertheless, it is hard not to argue that Samsung's bot lane is the weak link when matched against Wolf and Bang; a lot is riding on them to stay as close to even as possible.
The following prediction is certainly going to be controversial and an unpopular opinion. This decision has been made with a combination of the above points and a comparison between the two team's current performances in this tournament. In my opinion, Samsung has been the best performing team at Worlds so far, especially when statistics are evaluated. Samsung has easily had the best Baron control out of all the teams at Worlds; a staggering 94 percent of all Barons have gone to Samsung in their games.
A plethora of additional positive statistics for Samsung can also be listed:                 second in first blood percent (75 percent), third best gold difference at 15 minutes (+1,167), best first to three towers rate (83 percent), best dragon control rate (72 percent), best kill to death ratio (1.58:1) and best gold percentage rate (1.31:1).
Additionally, according to OraclesElixir's early-game and mid-late game ratings system (which can be viewed here), Samsung has the fourth highest early game rating at 60.3 and the best mid-late game rating at 31.3. 
These can be compared to SKT's corresponding stats: Baron control rate (58 percent), first blood percent (40 percent), gold difference at 15 minutes (+764), first to three towers rate (80 percent), dragon control rate (66 percent), kill to death ratio (1.51:1), gold percentage rate (1.31:1), early-game rating (57.3) and mid-late game rating (16.0).                                      
When evaluating these major stats, Samsung is ahead of SKT in every single one. While it is very valid to argue that Samsung had a much easier playoff bracket than SKT, which would likely have skewed the stats, it should not be forgotten that Samsung was placed in the hardest group at Worlds – touted as the group of death – while SKT was in arguably the easiest.
Nevertheless, those stats have been taken with a grain of salt and have been used as supplements to the final prediction rather than conclusive evidence. I have little doubt that the finals will be a close and competitive series, but a combination of comparison between individual players and the listed statistics from Oracleselixir has led me to predict that Samsung can and will take the trophy 3-1.
---
Who do you think will hoist the Summoner's Cup at Worlds 2016? Let us know by commenting below or tweeting us @GAMURScom. 
Follow me on twitter @Patsimenz
Stats are sourced from oracleselixir.com                 
Images courtesy of Lol.Inven, Azubu.TV, LiquidLegends and Riot Flickr