Super Smash Bros. Ultimate's Adventure Mode, World of Light, is huge.
Casually, it would take up to 20 hours of game time to complete it on the easiest difficulty—and that time rises to nearly 50 hours if you try to collect everything the mode has to offer. World of Light also gives you the chance to collect fighters for your game's roster, but the process is a bit slower in comparison to other methods.
Still, if you're looking to find out where all of the fighters are located, you've come to the right place—we created a quick map to showcase all of the main locations where fighters are hiding.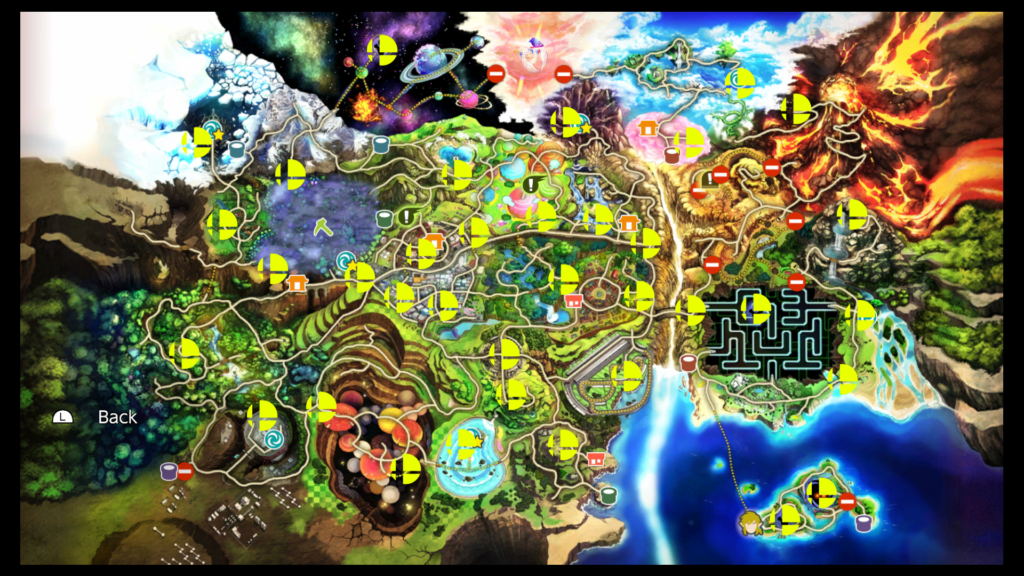 Using the map above, go to any area that has the yellow Smash Bros. symbol to find a character that you can use in Adventure Mode. We specifically used yellow symbols in order to not spoil which characters you'll find at these locations.
If you don't care about the fighters' identities being spoiled, however, check out this helpful map to find all of the characters you want.