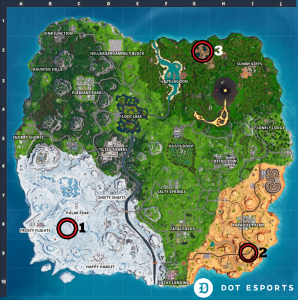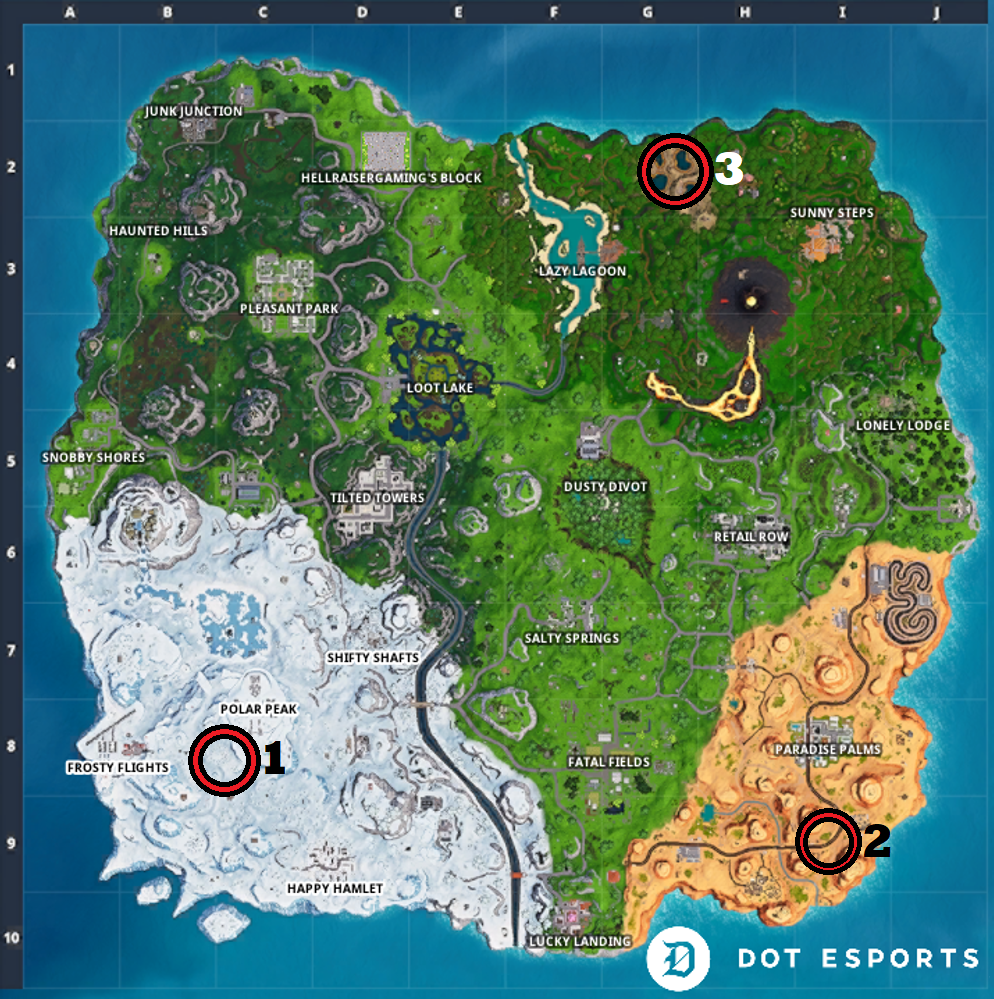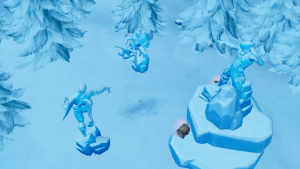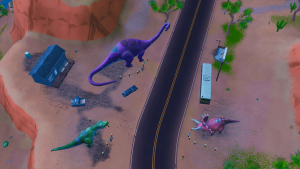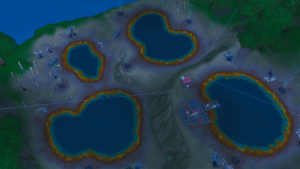 New Fortnite: Battle Royale challenges are available today for all players. As part of the week nine set of weekly challenges of season eight, players with the premium Battle Pass will get a challenge that asks them to dance between three ice sculptures.
This is just the first stage of the challenge, though. Once players complete it, they'll be tasked with dancing between three dinosaurs for the second stage and between four hot springs for the last stage. Finding some of these might be a bit tasking, so we did all of the work for you and found the exact locations for all three stages.
Related: All our Fortnite challenge guides for season 8
Players who wish to complete this challenge can do so in any default playlist and Limited Time Mode, including the brand-new Avengers-themed Endgame LTM. It might not be the best mode to do so, but it might be helpful if you end up in any of these areas. Remember that you can't complete all three stages in a single match, since new stages only open up after you finish the match in which your current stage was completed. You can also complete this challenge by using any emote, even if it's not a dance move.

Here's the overall map with all the locations you need to dance at for this Fortnite season eight, week nine challenge. An image of each stage's individual location follows the map.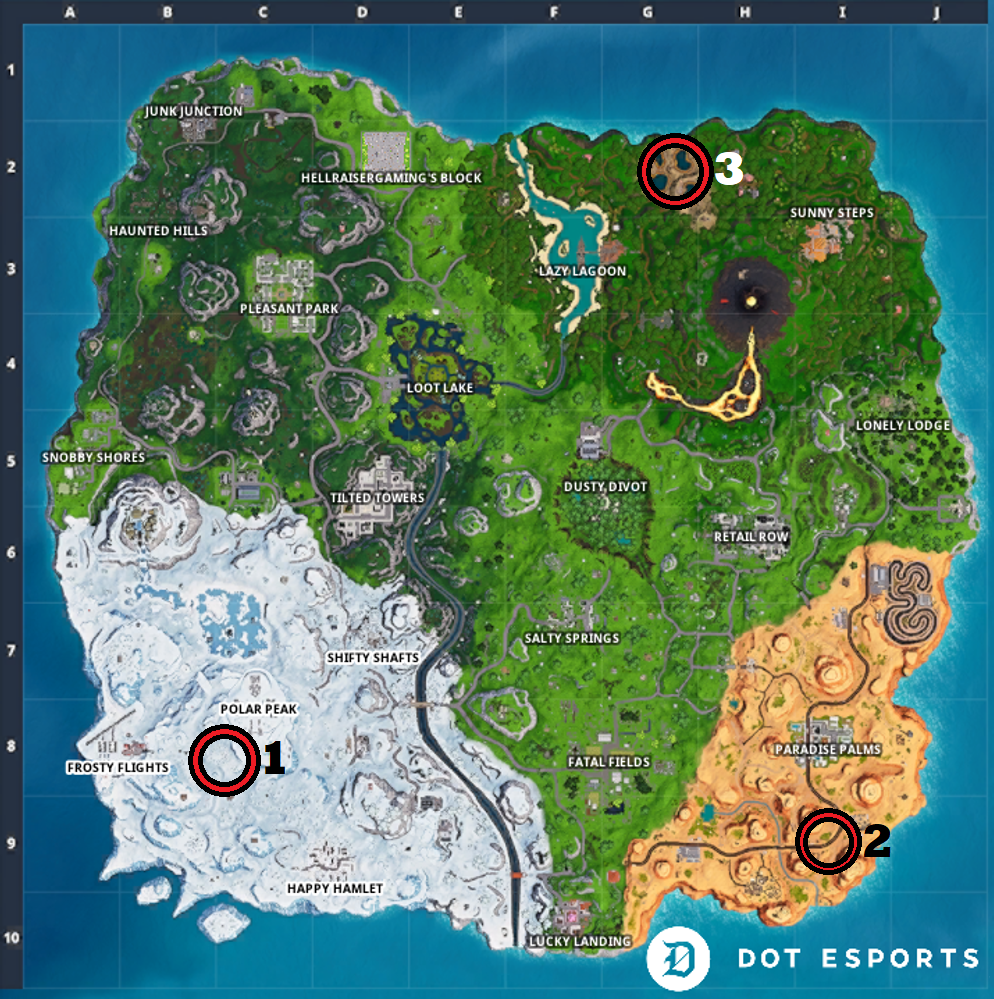 Dance between three ice sculptures
The three ice sculptures are located southwest of Polar Peak by the iceberg.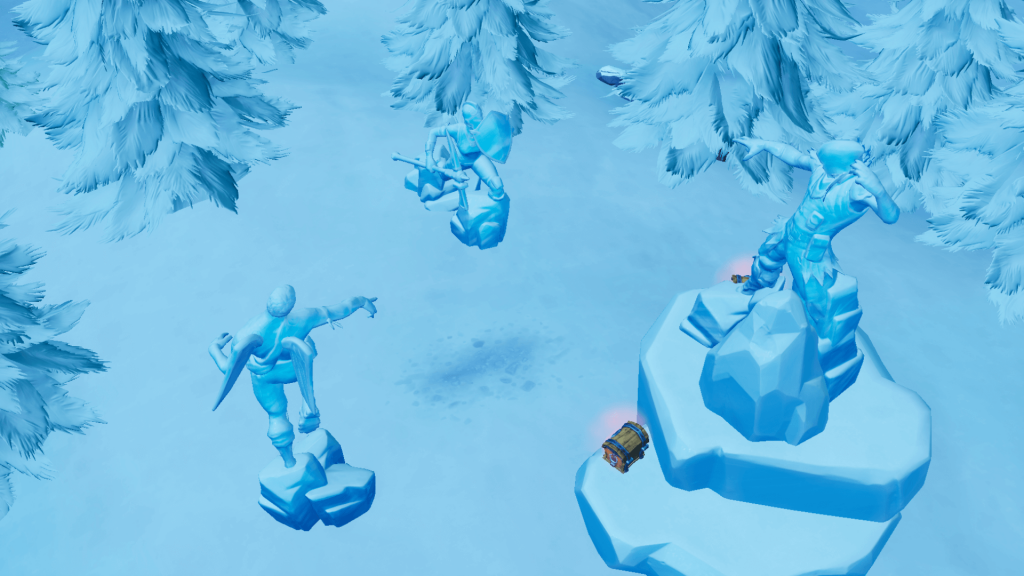 Dance between three dinosaurs
The three dinosaurs are surrounding the road south of Paradise Palms right at the turn.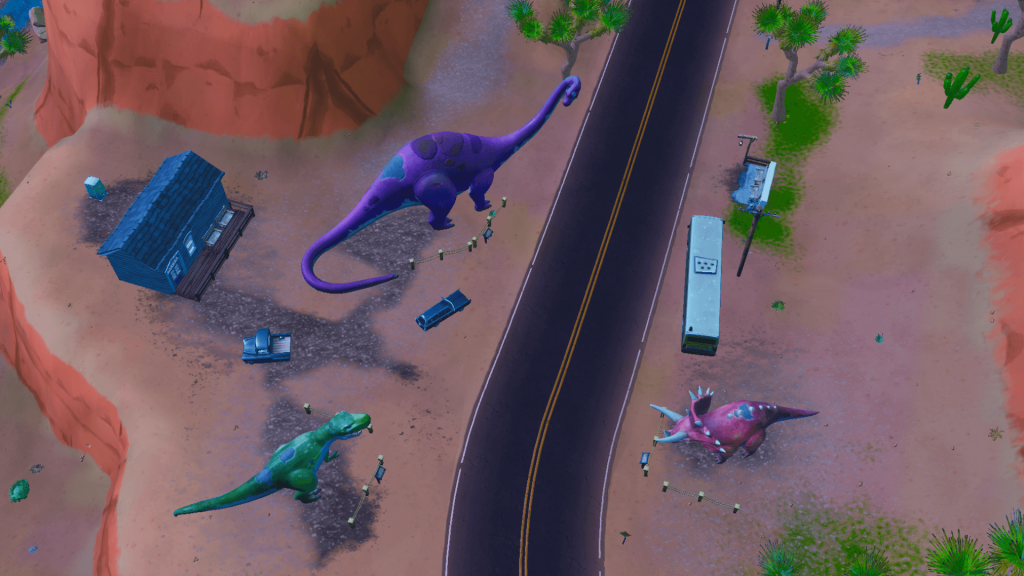 Dance between four hot springs
The four hot springs spot is the most obvious of the three stages since they're huge pools of hot water located northwest of the volcano.