Never forget a Twitch event again.
The streaming service has introduced a new calendar feature meant to remind viewers when to tune in to special events. Twitch streamers can now create events from their Twitch Dashboards and share them with their viewers. From there, viewers are able to sign up for automatic reminders.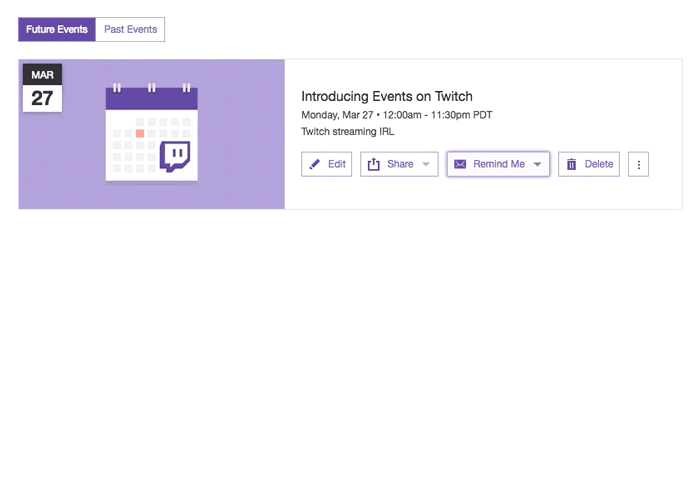 Viewers will get an email from Twitch one hour before said stream is set to start. Options are also available to add these events to outside applications like Google Calendar or Outlook.
Twitch streamers can also add events to both the Channel Feed and Pulse, as well as Twitch's other social channels. An Events tab on each channel page lists all upcoming event streams, too.
It's been a busy past two months for Twitch: The company has been rolling out new features continuously. Most recently, Twitch announced its takeover of the Curse app as well as its Facebook-like newsfeed feature called Pulse. In February, Twitch launched its Communities feature and began allowing users to change their usernames.