In this article we'll be taking a look at the Studs and Duds in CSGO in 2015. I'll be going over what teams exceed expectations and what teams faltered throughout the year. I'll only look at what I consider the tier 1 teams. 
FNATIC – Studs
Taking home 10 first place finishes and finishing top 4 in all but two events(roughly 20 competitions), Fnatic are without a doubt the best team in 2015. They dominated in a fashion no fan or analyst thought possible. Their consistency and their ability to come back from any situation, regardless of how the odds were stacked against, helped to elevate them to a level no other team could contest. Taking home two major championships and over $800k in prizes alone, Fnatic are the studs of 2015. 

Ninjas in Pyjamas – Duds
Prior to FNATIC's dominance this year, NiP were the uncontested best team in Counter Strike Global Offensive history. Achieving an unprecedented 87-0 LAN record to go along with their utter dominance throughout the early stages of Global Offensive, all eyes were on the ninjas. Unfortunately for the fan favourites, 2015 was not kind to them. Only managing to secure themselves a single first place finish at an event that lacked both of the strongest teams in the world at the time, the #NIPMagic finally came to an end with 2015. Although managing to secure themselves several second place finishes – even at the ESL Katowice major – NiP were never in a position to contend for the title of best team in Counter Strike at any point in 2015.  
From an outsiders perspective, Ninjas in Pyjamas performance this year is nothing so snuff about. Securing top 8 finishes at nearly every event they attended is something that most teams would be more than delighted about, however, NiP aren't just any other team. They're the fan favourites. The name itself carries an incredible pedigree. The team failed to perform to expectations and that's why i consider their 2015 run a dud.
Na'Vi – Studs
Na'Vi have had a deceptively impressive season. Following the team throughout the year, it never felt like Na'Vi were ever a consistently great team. They would have high highs and low lows. Having to overcome internal disputes, they couldn't consistently finish in a position to contend with the likes of EnVyUs or Fnatic but somehow they managed to accrue a rather credible portfolio. A year of placements they could look back on and absolutely be proud of. 
Incredibly, Na'Vi managed to achieve five 1st place finishes, a second place finish at the Dreamhack Cluj major vs EnVyUs and a second place finish against Fnatic at ESL ESEA finals to close out the year. To accompany that they also acquired a plethora of t8 finishes throughout the year. 
Overall Na'Vi have had a great year and they definitely deserve to be called Studs. 

EnVyUs – Studs
Ohh EnVyUs… What an eventful year it has been for this team. Internal disputes, moving to a new organisation, dropping out in last place at several events,there are reasonable arguments as to why EnVyUs could be considered Duds. 
The expectation was for EnVy to be close contenders for the number one spot, which they were, for part of the year. Never were they consistently the number one team. Two times thoorin would list them as the number one team over Fnatic and twice they would disappoint and lose that accolade come the next event. They failed to dominate the scene like fans and analysts would've expected from such a lineup.
But still, EnVy did have a great year. They took home a Valve major, finished second at another and secured themselves seven 1st place finishes. In addition to that, they finished at least top 8 in every event they attended. Because of that they managed to take home a hefty sum of nearly $500k in prize money alone.
While they didn't quite perform to the communities expectations, they still had a great year and thus they are definitely studs.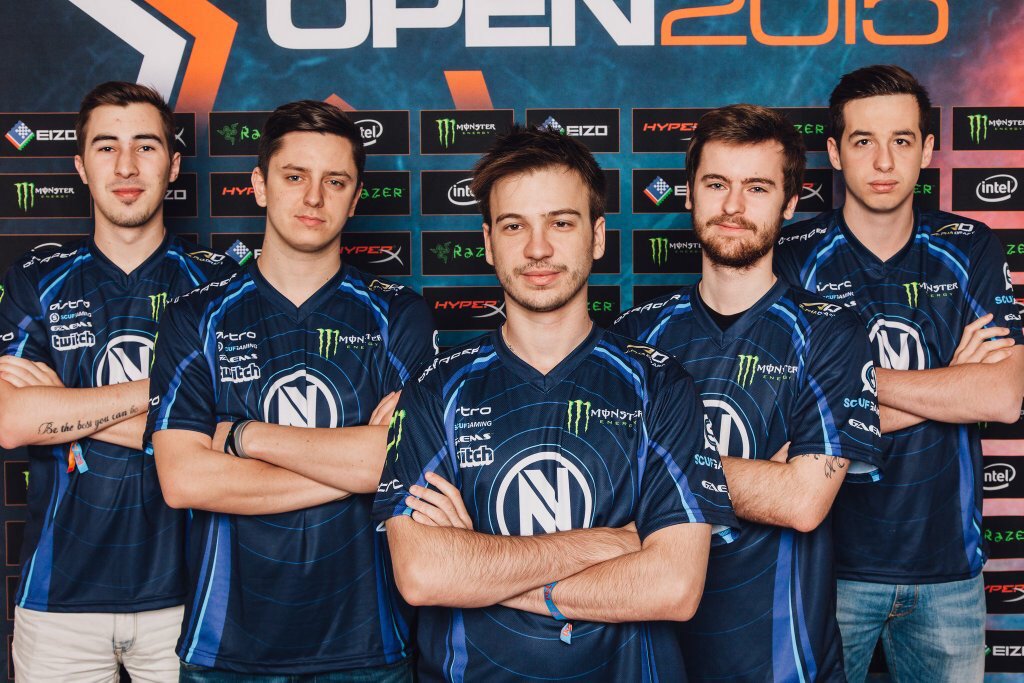 Virtus Pro – Studs
This one is tough. While at no point in the year did Virtus Pro really manage to contest for the top 2 positions, that isn't what's expected from VP. They're a wildcard team. A team that will never dominant the scene entirely but will always have the potential to overcome the strongest competition at any point in time.
Unlike Ninjas in Pyjamas, VP did manage to take home gold several times throughout the year. They also acquired respectable results and great shows in all the events they attended. VP likely would have been able to secure several more 1st place results if it weren't for Fnatic's indomitable form throughout the year. 
To go along with their Stud title, VP also managed to total up $500k in prize money.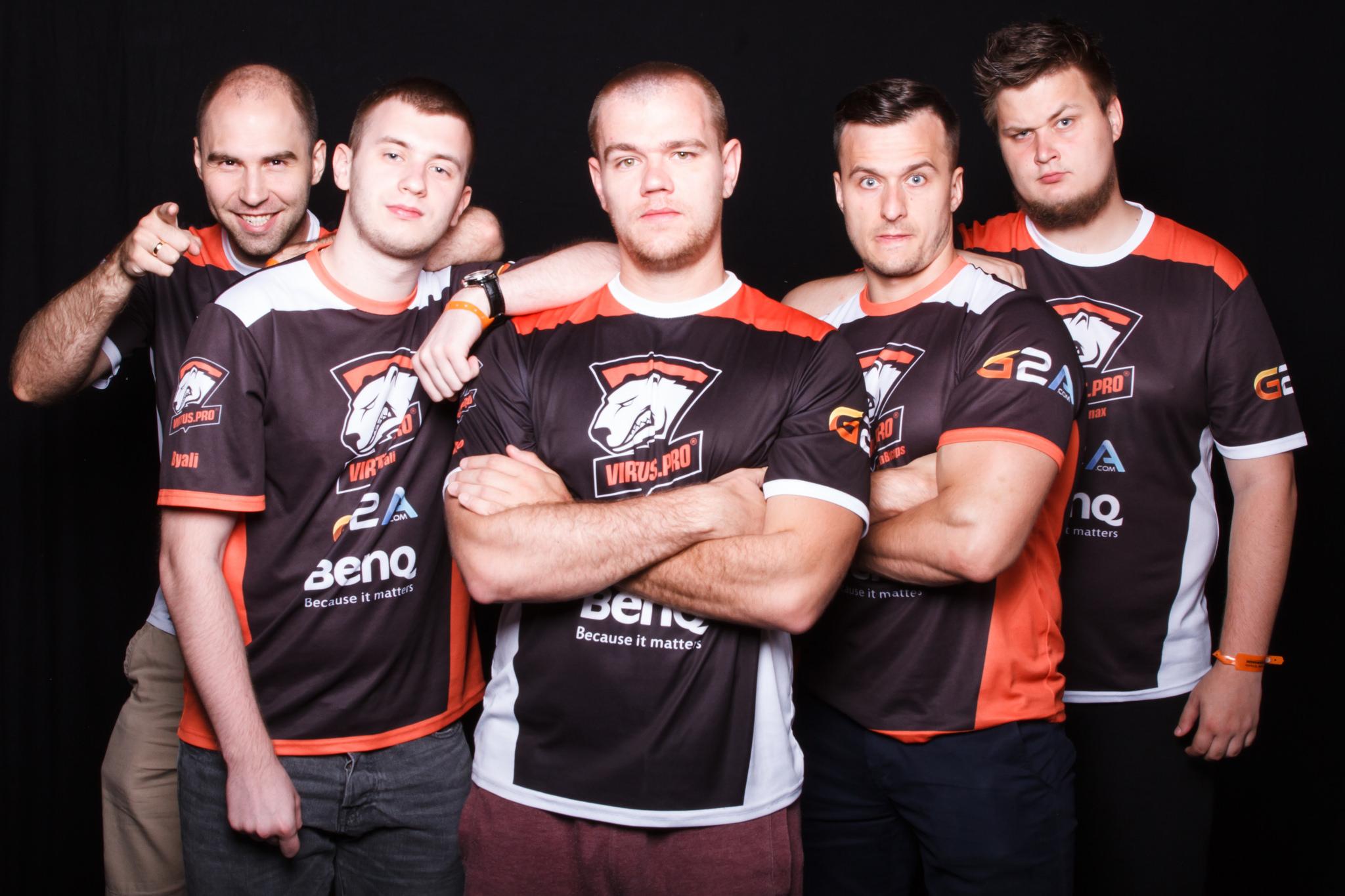 Ex-Team Solo Mid – Studs
Along with Device finally overcoming his choking tendencies, ex-team solo mid finally managed to secure several first place finishes. Defeating the uncontested world #1 Fnatic several times within a few months, Ex-TSM were really making a case for themselves to be contenders for the best team in the world. 
Securing themselves five 1st place finished and consistently placing within the top 4 in nearly every event they attended, Ex-TSM were undeniably the third best counter strike team in 2015. Unfortunately their inability to perform at majors prevented them from climbing any higher on the ranking. 
Overall, it's a year they can definitely be proud of and if they aren't, the $500k in prize money they secured for themselves should definitely help ease their pain. 
Cloud 9 – Duds
They were meant to be NA's strongest team. They were meant to represent NA in a great fashion. Acquiring star AWPer skadoodle, c9 did manage to secure themselves and North America three consecutive second place finishes against the strongest competition in the world. Unfortunately for them, 3 competitions isn't enough.
Failing to get out of groups at any of the 3 majors was a massive blow to Americas #1 team and something that will be remembered. Those failings have resulted in star AWPer skadoodle failing to pass groups in all 6 majors he's attended. A massive disappointment for a player that is meant to rival the likes of kennyS and Guardian. 
Overall, c9 had some good showing and some bad. While not necessarily a terrible year, c9 didn't accomplish what was needed of them. America's hopes were crushed with each c9 defeat. And those failings have also secured cloud 9's title as Duds. 
Titan – Massive Duds
What  a disappointing year it has been for ex6tence and his crew,  failing to win a single tournament. Thoorin's favourite in game leader failed to lead his team to anything noteworthy. To emphasize how mediocre a year it has been for the titan crew, the highlight of their year was a second place finish early on in the year at an event which lacked the top tier competition. Failing to finish outside of groups at any of the majors really sums up Titans year. 
kennyS' star performance early on in the year proved inconsequential. 50 kills in a single match wasn't enough to carry Titan to a victory over fnatic. kennyS failed to carry out his incredible performance and fell into a slump in the middle of the year. Titan, however, didn't fail to carry on it's consistently poor placements. 
Towards the end of the year kennyS and Apex moved on to bigger and better things over at Team EnVyUs, winning a major and placing second at another. With the release of those two players, Titan acquired former EnVyUs players Smithz and Shox. The change was meant to revitalize the team, however, it proved to be ineffective in the first couple of weeks. Following those few weeks Titan decided to release support player Maniac and in his stead would be the headshot king himself, ScreaM. Coming from G2 who had just recently finished top 8 at a major, Screams buyout was supposedly $150k. An unbelievable, unprecedented sum for an acquisition of any caliber of player. The hefty acquisition of ScreaM also proved to be ineffective, failing to get past groups at the major, place top 2 at any event and even qualify for the ESL ESEA lan finals. 
It's been an unfortunate year for Titan and it only gets worse with their new title as Duds of the year. 
Hope you enjoyed. 
Please leave any feedback and constructive criticism you have. 
If you missed my previous article, I talk about what I look forward to in 2016.