It was surprising, at first, to see the Razer Kraken Pro V2. 
Razer is not a peripheral company synonymous with subtly. Razer products are often painted with bright greens made even more bright against deep, black backgrounds. But Razer is evolving. While it's unlikely the company will drop the black and green color scheme, it's design is becoming more subdued—mature, even.
The V2 headset is the epitome of this idea. Billed as Razer's "headset for esports pros," the V2 is astoundingly un-esports like. Draped in all matte black, the headset is sleek. There are no RGB LED lights—what we've come to expect from esports headsets—or bright colors. (At least, in the black headset. There is a bright green version of this headset, but it still sports a clean design.) And that's how it should be: The simple design puts the focus on its comfort and quality.
That said, how does it fit? The V2 is one of the more comfortable headsets for extended wear. A lightweight, aluminum frame—with breathable padding—connects Razer's cushy, thick earcups. Both sides are separately adjustable, giving a couple extra inches on both sides, making this a good fit for a variety of heads. Earcups on the V2 are pretty big, too, so they'll likely fit over your entire ear without adding excess pressure. Wearing the V2 for long gaming sessions is more comfortable than other headsets we've tried, but it left us with a bit of discomfort after several hours of continuous wear.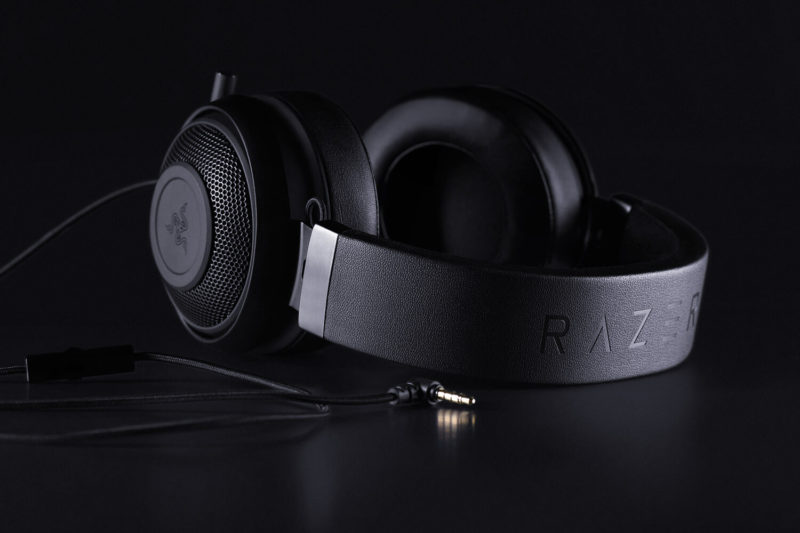 With the V2, you're getting immersive sound with really good quality. The V2 has 50mm drivers that deliver solid bass. Generally, mid and high sounds are nice, too. Using this headset, you won't miss the sounds of an enemy's footsteps or sound cues. Playing at the highest level benefits with this kind of quality, so it's not surprising the V2 delivers there.
Communication is also important for esports enthusiasts. The V2 has a fully retractable microphone with an in-line remote designed for easy access. Most of the time, the microphone works fine—especially for gaming where extra high quality is unnecessary. At times, however, the microphone volume was too low. People often had a hard time hearing my voice in calls and in-game. The unidirectional mic is very bendy, however, so there's a lot of room for different positioning. 
Razer's V2 sports a 4.3 foot 3.5mm audio wire jack, which makes it compatible with the PlayStation 4 and Xbox One as well as with a PC. A 6.6 foot extension cord adds a headphone and microphone splitter, too.
Priced at $80, the V2 headset is an affordable option for a top-of-the-line headset. While some may consider the V2's design lacking, we find it sleek and minimal.
Pros: Razer's V2 is an affordable headset that's comfortable to wear for extended periods, and it also sports a minimal, sleek design that may be unfamiliar to those used to more, uh, flamboyant esports options.
Cons: We had issues with the V2 microphone while in-game and on Skype calls. Folks on the other end complained it was hard to hear me, despite the microphone being very close to my mouth.
Price: $80 on Amazon