Epic Games is offering a season seven recap video for all owners of the Fortnite: Battle Royale battle pass.

The recap was originally just a picture, but since season six, it's been upgraded to a personalized video.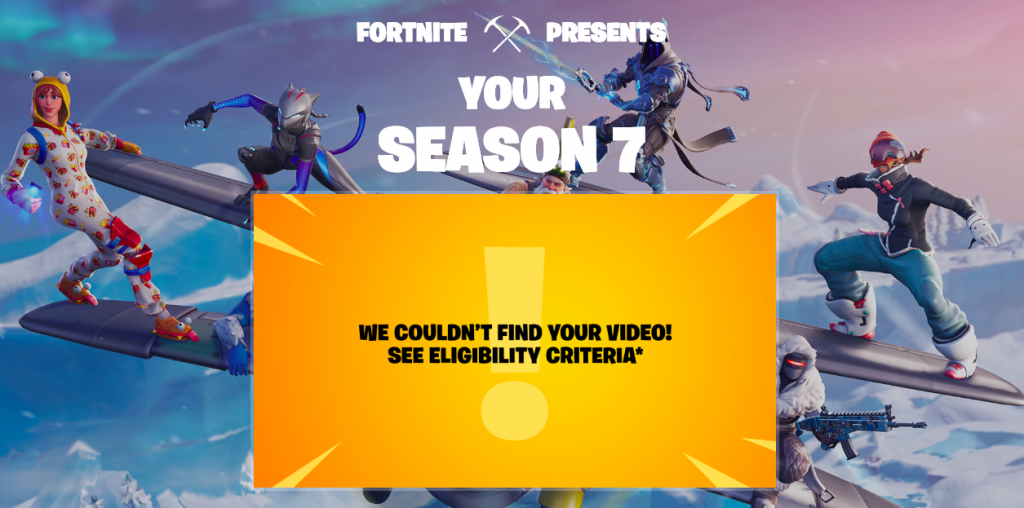 The video features personalized statistics for the season, including your kills, favorite landing spot, and some other interesting information.

In order to get your very own video, you have to be an owner of the battle pass who completed at least 20 weekly challenges. It may be too late if you're just getting back into the game, but you can always purchase the new battle pass and work toward a season eight recap video later this year.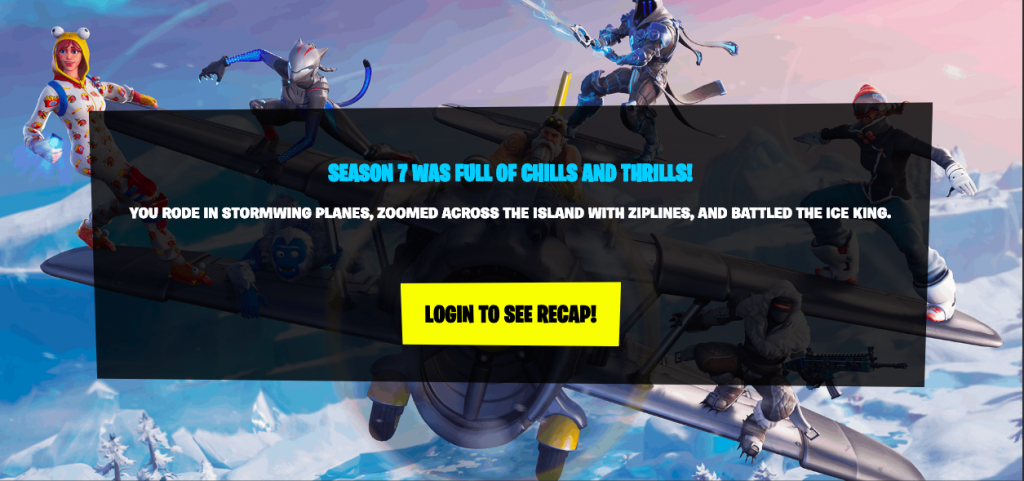 If you meet all of the requirements for a recap video, all you need to do is go to this website and log on with your Epic Games account. If your credentials are correct, you'll now have access to your Fortnite season seven recap video. It's extremely simple.