One of the new challenges in week two of Fortnite: Battle Royale's season nine asks players to "visit an oversized phone, a big piano, and a giant dancing fish trophy." Only players who own the premium Battle Pass can complete it.

Some of these objects were already on the Fortnite island in previous seasons, such as the oversized telephones and the giant piano. Unlike what happens in certain challenges, the map didn't receive any new objects for players to find and complete this task.
Related: Fortnite's season 9, week 2 challenges will send you to Air Vents
There are two oversized phones on the Fortnite island, which remain in the game from a season seven challenge. Other than these two, there's only one piano and one giant dancing fish trophy. The map below shows all the locations, and screengrabs of their specific locations are below it.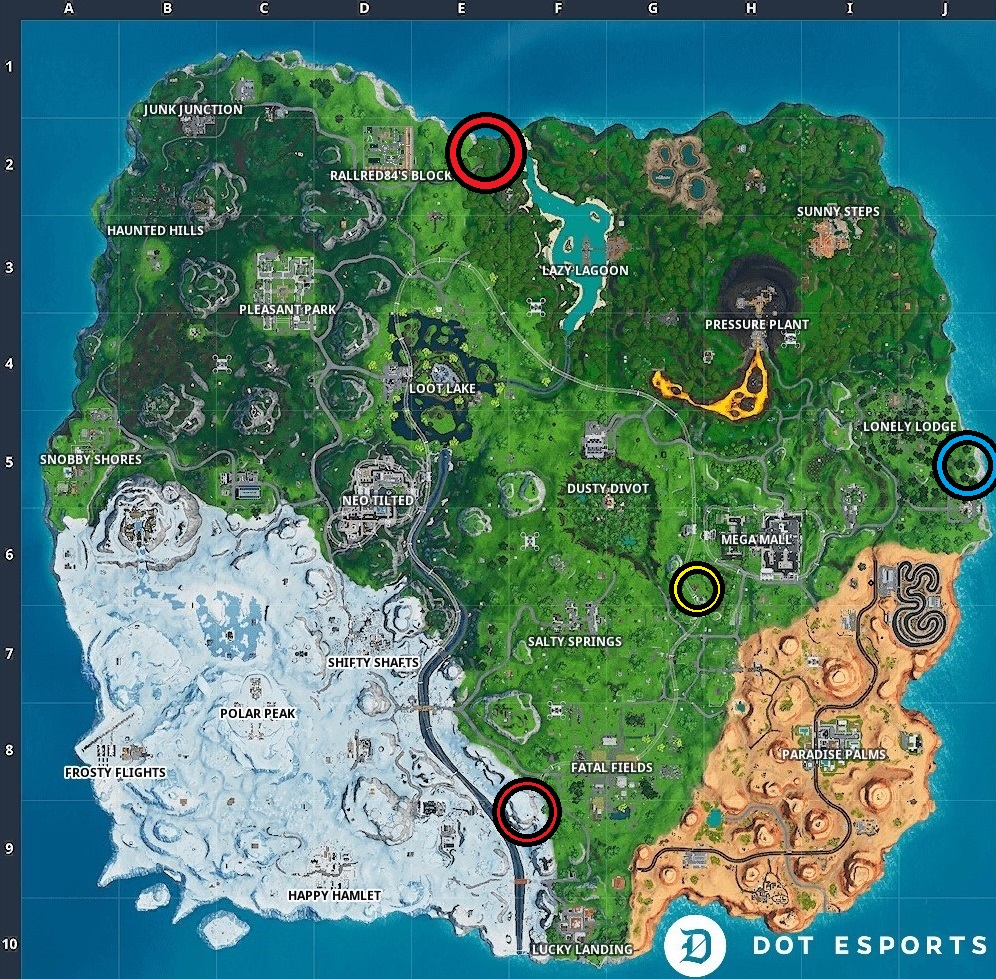 Oversized phone
There are two oversized phones that players can visit. One is near Shifty Shafts, and the other is near Lazy Lagoon.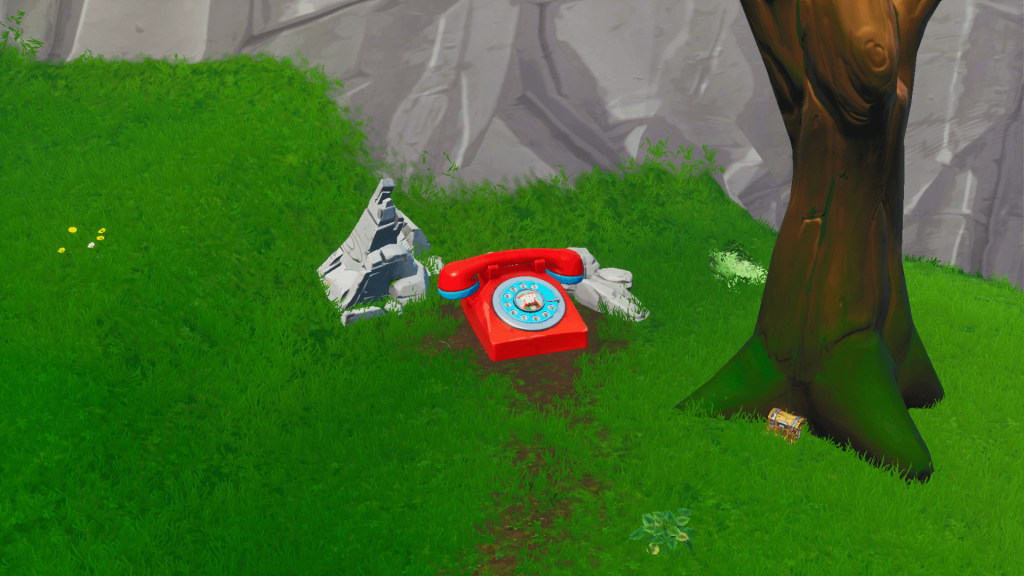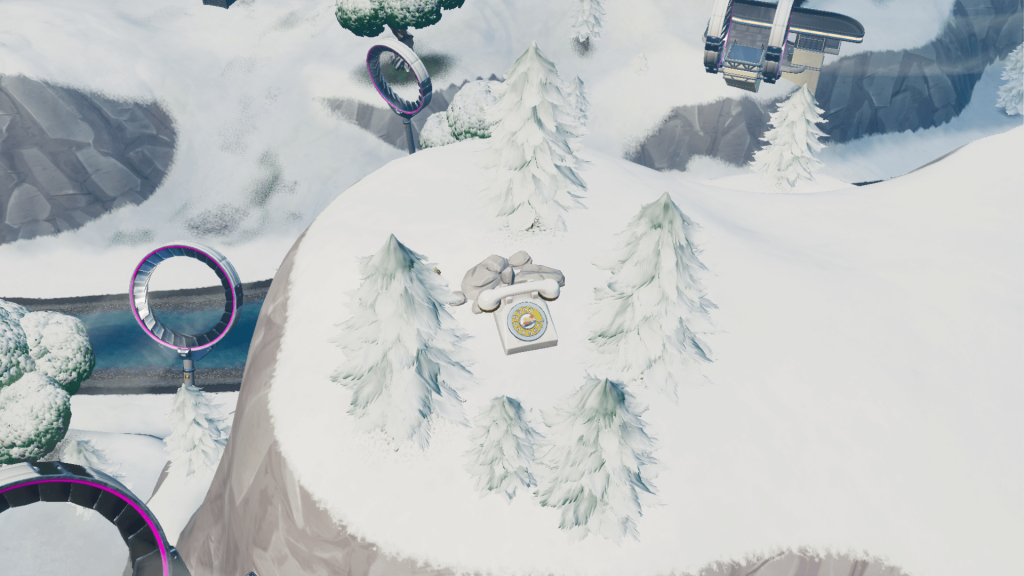 Big Piano
The big piano is southeast of Lonely Lodge, where it's been for a few seasons.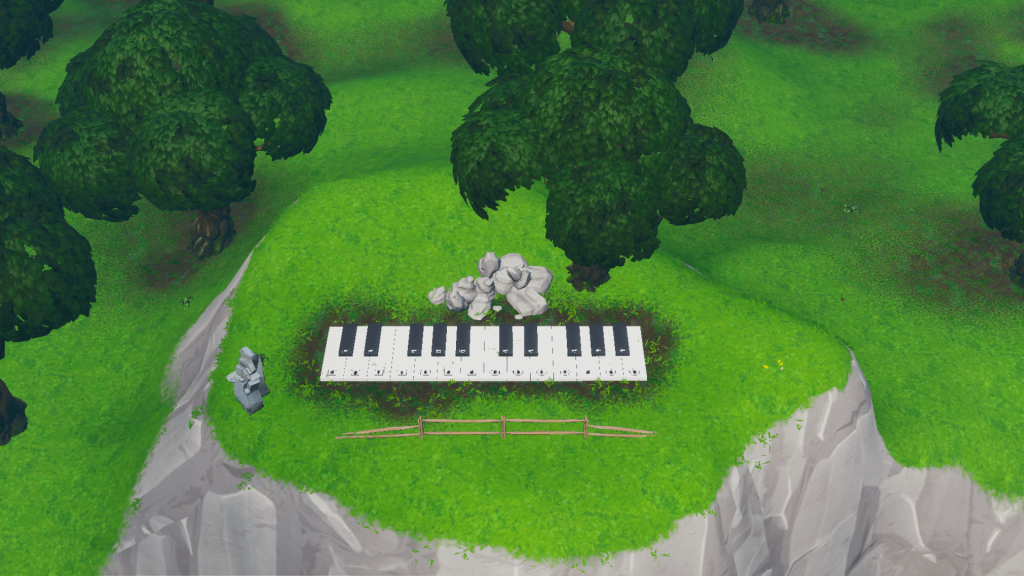 Giant Dancing Fish trophy
This giant fish trophy is stuck inside a house southwest of Mega Mall.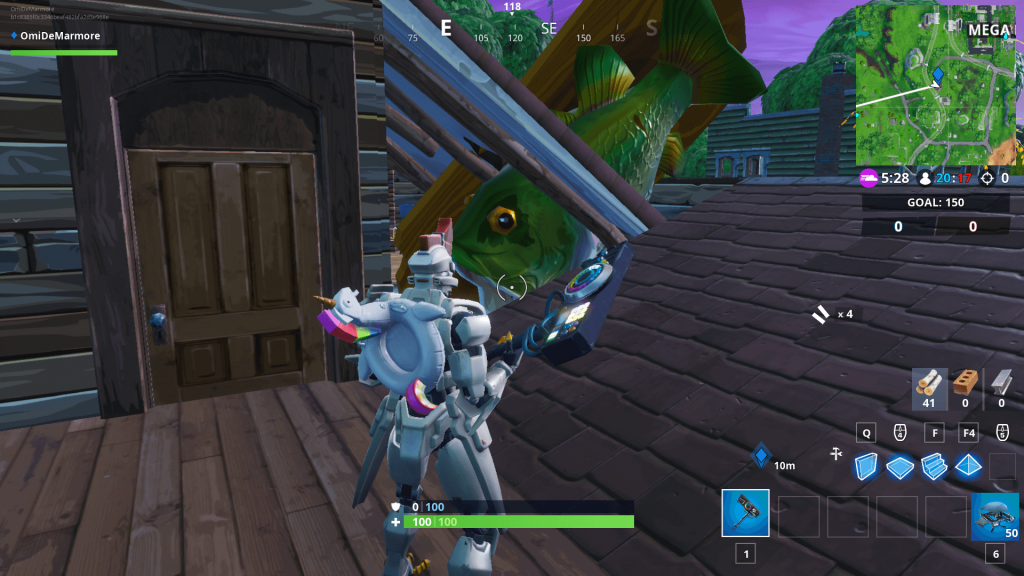 As with any weekly challenge, players can complete these in default, competitive, and limited-time modes, including those with respawning enabled, like Team Rumble and the new Wick's Bounty. Since this challenge isn't progressive, you can try to rush it and visit all three objects in a single match. If you're going for it, we recommend you get The Baller first.

After you visit all three objects, you'll complete the challenge and receive your Battle Stars when you finish the match.